Overview
This article describes various troubleshooting tips and areas to check regarding issues within Rotas regarding Costs and Payroll in Workforce Management.
Budgets
Budgets not Displaying
This can sometimes occur due to the weekly budget not having been entered within the Total box in the Rota.

To resolve:
Go to Rotas > Administration > Configure Locations > select the Location that is having the issue
Scroll down to 'Revenue Targets', use the orange arrow drop-down and select Edit Revenue Targets

Select Annual Budget and n

avigate to find the week(s) that are not showing in the revenue

Select the week in question and enter the weekly budget in the Total box
The system should then allocate the budget for each day.
Metric Budgets Not Loading

Decimal Places & File Format
The format of the Budgets file can sometimes cause the load to fail, e.g. if some figures are not in the 2 decimal places format.
To resolve:
Before uploading, open the file in Notepad
This will display anything strange that does not show up in .CSV format.
Employee Costs
Salaried Employee Costs not feeding through to Analysis Page

Job Title Settings
This is resolved by updating the Job Titles in the 'Configure Locations' area to 'Yes' for 'Salary Included in Rota?' so that the Salary costs can feed through.
To do so:
Go to Rotas > Administration > Configure Locations > and select the required Location
Scroll down to 'Salaried Job Titles Included in Rota, use the orange arrow drop-down and select Edit Job Title Salary

Tick the relevant Job Titles which need the costs to feed through
Save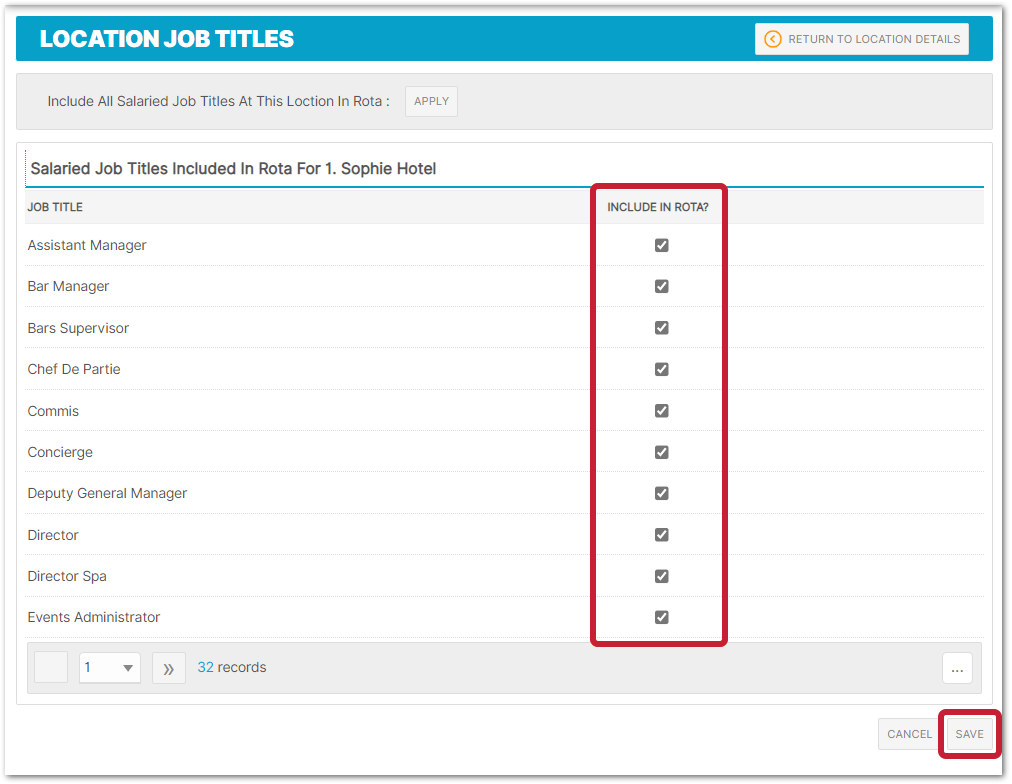 Also See