Overview
This article describes the process of deleting an open Rota within the Rota module, and the permission required in order to be able to conduct this action.
Rota Permission Required
The 'Delete Rotas' permission is required in order for an individual to delete an open Rota.
To assign this permission:
Go to HR > Company Admin > Access Level Hierarchy > select the required Hierarchy
Select the required Access Level to be given this permission

Fig.1 – Selecting an Access Level
Under 'Rotas Module' select the required Access Level from the drop-down and then Edit
A pop-up window will open.
As shown in Fig.2 select Creating & Completing Rotas and then tick the Delete Rotas box
Select Save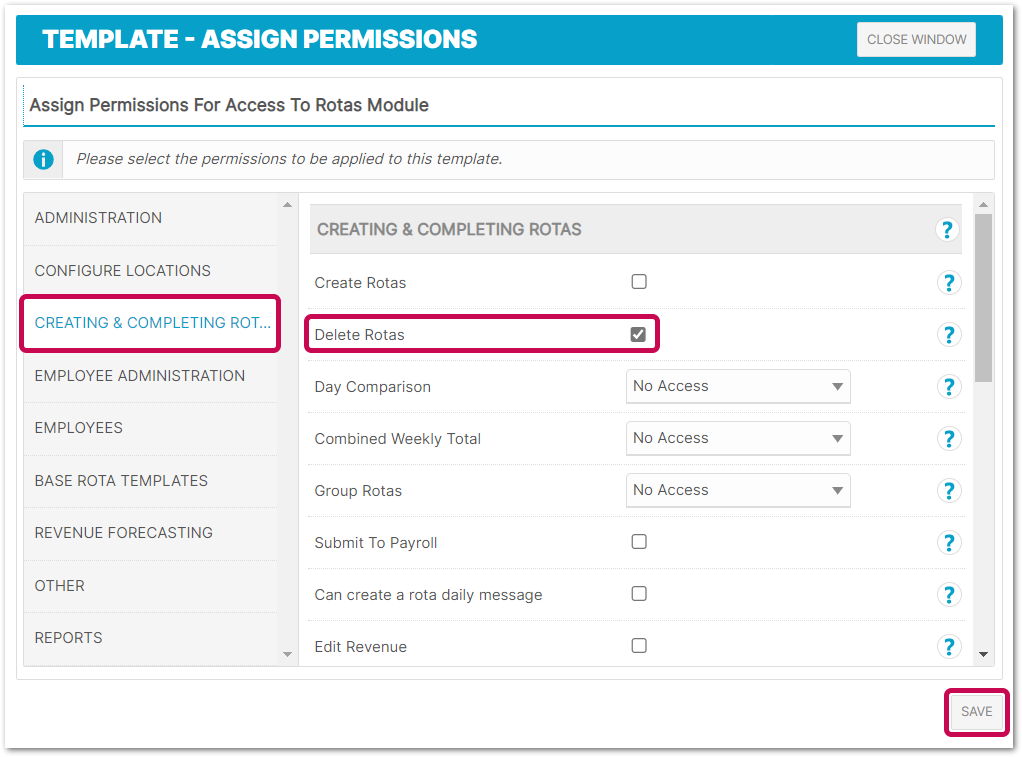 Fig.2 – Assigning the Delete Rotas permission

The pop-up window will close and the 'Edit Access Level' screen will display.
Select Save on this screen as well
Deleting an Open Rota
In the Rotas module, go to Rotas > View Rotas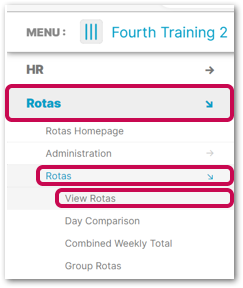 Fig.3 – View Rotas in Rotas Drop-Down Menu
Search for 'Open' Rotas by setting the Status as Open

Use the additional search filters as required

Select Search

Fig.4 – Status set to 'Open'
Select the boxes in the Delete column against any weeks which are to be deleted
Select the Delete button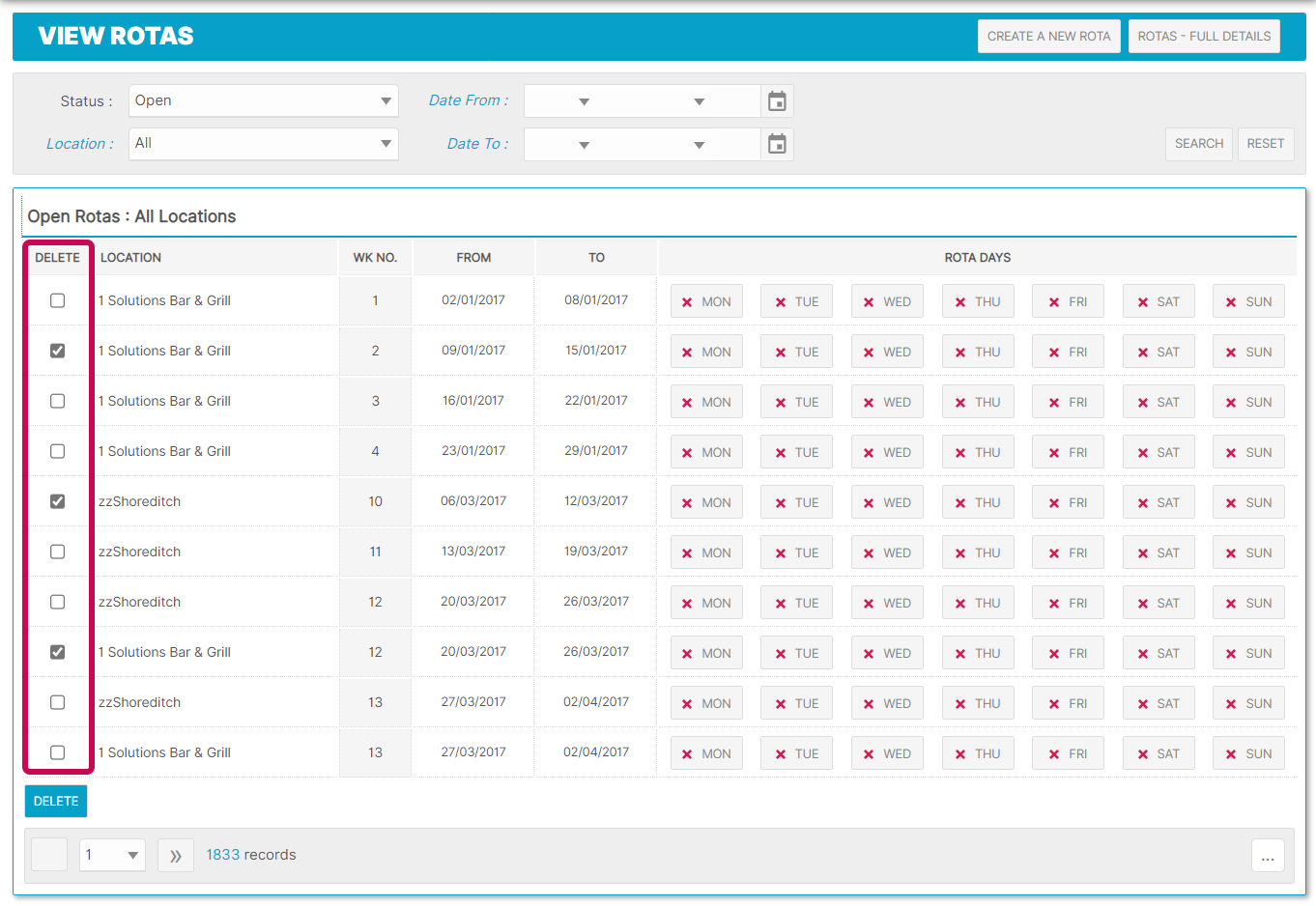 Fig.5 – Delete Boxes and Delete Button

Please Note: Only Rotas with the Open status can be deleted. If a Rota is set to 'Closed at Location' or 'Submitted to Payroll', then the option to delete them will not be available.