There are reports available in all modules on Fourth's Workforce Management solution, depending on access rights. In this article, the HR module is used.
Select the module from which to extract a report (HR in this example)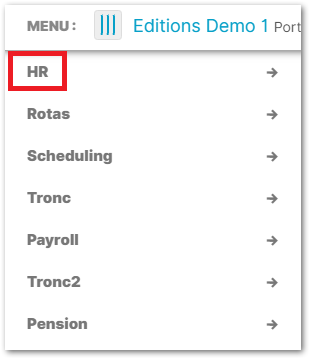 Fig.1 - Module Select
Then go to Reports > View Reports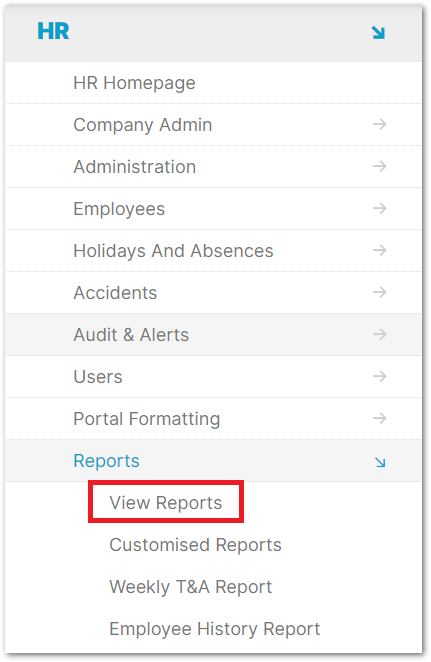 Fig.2 - View Reports
Each module has different reports available.
Select a report category from the far left column
Then select a report from the list in the middle
An analysis of the selected report will then display on the right side.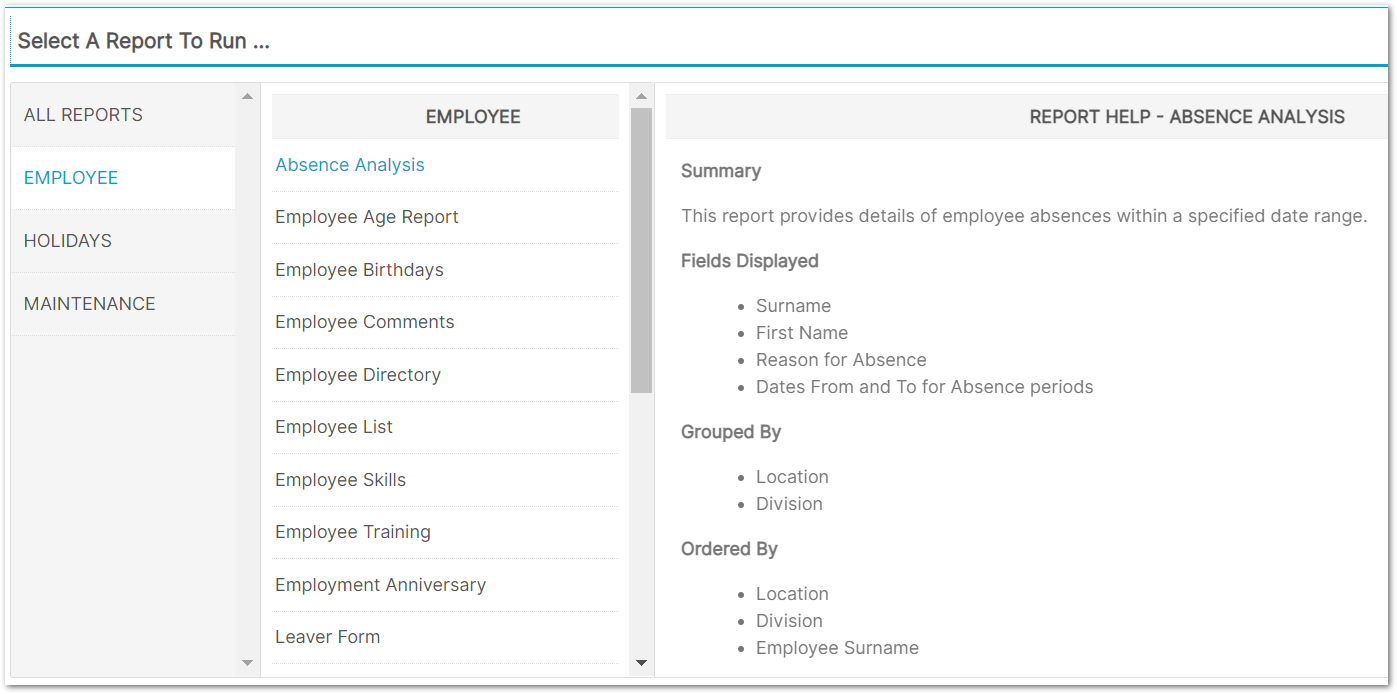 Fig.3 - Report options
Choose a Report Output Format - some reports can be viewed onscreen or be exported

Fig.4 - Selecting an output format

Fig.5 - Run Report
At any time, to leave the report that is being run, select Return to Reports List

Fig.6 - Returning to reports