Overview
This article provides an overview of how Employee's can use Workforce Management (WFM). For login issues, these have to be completed by internal administrators, please see WFM - Changing Login Details for Employees.
Employees may be able to change login details at secure.fourth.com.
Please note: Only if you have a Fourth managed service, login issues can be resolved by the Fourth Support team.
To access your portal, click onto: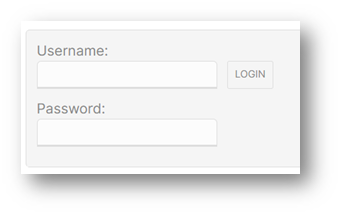 Fig 1. Welcome Screen
You may be able to view a 'Bulletin', if so, hover over the information and you can see the message intended for your review.
Choose the HR Module by selecting 'HR' from the dropdown menu.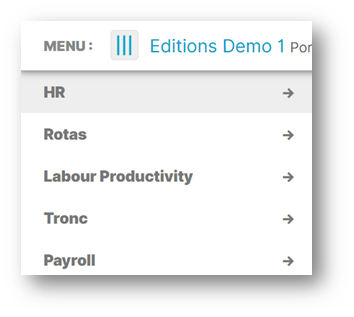 Fig. 2. Select HR module
Under the 'Self Administration' tab, you can:

Amend your Personal Details
Change your Logon Details
Create A Holiday Request
Create an Absence Request
Amend your Next of Kin Details
View Your Checklist
Store any Documentation, i.e CV's, Offer Letter's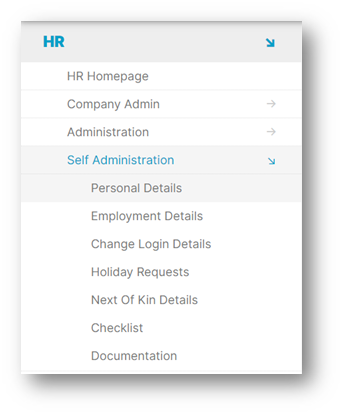 Fig 3. Select Self Administration
To amend your 'Personal Details', under the 'Self Administration' tab, select 'Personal Details'.
You can amend any contact details on this page, by typing over current information.
Ensure you click on 'Save' in the bottom right hand corner of the screen.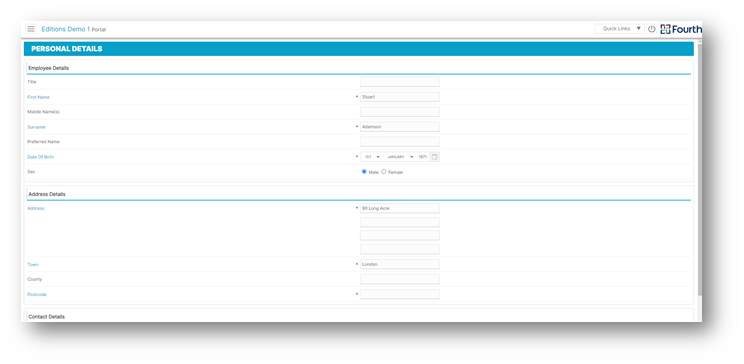 Fig 4. Update Personal Details
When you first begin to use Fourth, you will need to change your logon details to make them secure.
By selecting 'Change Login Details' from the 'Self Administration' dropdown, you can amend your password to something secure and specific to yourself.
This password needs to be changed every 3 months. An alert will appear to remind you to do so.

Fig 5. Change Login Details
To Create A Holiday Request, select 'Holiday Requests' from the 'Self Administration' tab, and click on 'Create Holiday Request' in the top right hand corner of the screen.
You are required to select the dates you wish to be on holiday, 'Calculate Number of Days', and 'Save'.
This request will be sent to your Manager to Authorise.

Fig 6. Create a New Holiday Request
To View any Rota Information, select the Rota Module by clicking on the drop down menu at the top of the page.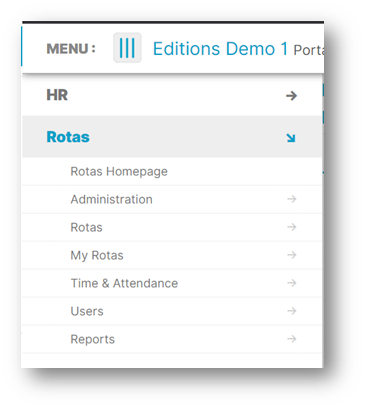 Fig 7. View Rota information
Choose which Rota you would like to view by clicking on the desired date.
This will take you into the rota for that week.

Fig 8. Select which Rota to view
You can now view your forecasted hours for the week.

Fig 9. View Persoal Forecasted Hours
To access any Payroll information, select the 'Payroll' Module from the drop down menu.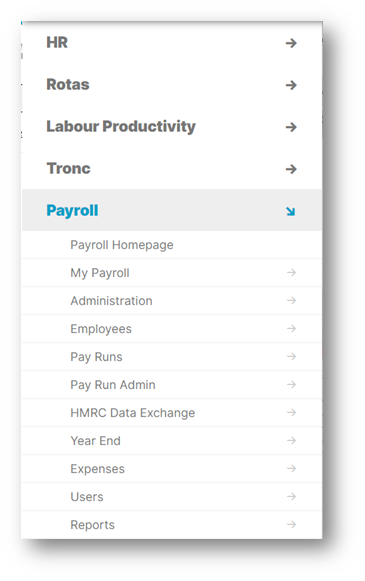 Fig 10. Access Payroll Module
To View Past Payslips, select 'Past Payslips' from the drop down menu under the 'My Payroll' tab.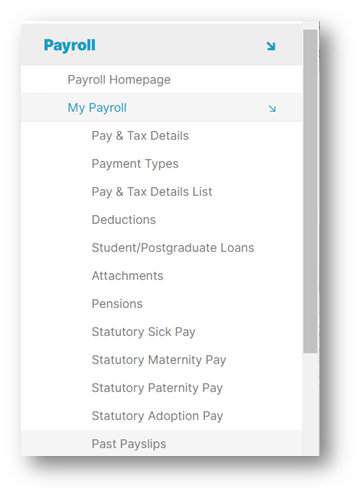 Fig 11. View own Past Payslips

Also See