What is a Termination Reason?
When an employee ceases employment they need to be terminated within the People and Payroll solution. A Termination Reason is a reason their employment ended, for example, Resigned – Relocation or Dismissed – Performance.
This document outlines how to set up the different reasons that will then be available for selection when an employee is terminated.
How to set up Termination Reasons
HR > Administration > Termination Reasons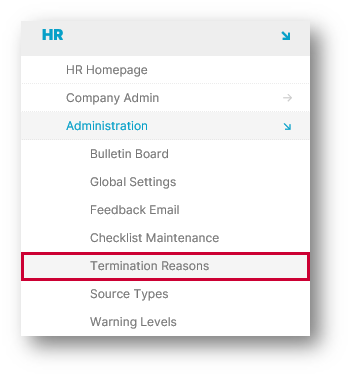 Fig.1 Termination Reasons within Administration
Click 'Create Termination Reason' in the top right corner of the screen and the setup box will appear. Enter in the description of the Reason, for example, 'Resigned – Relocation', as seen in Fig.2.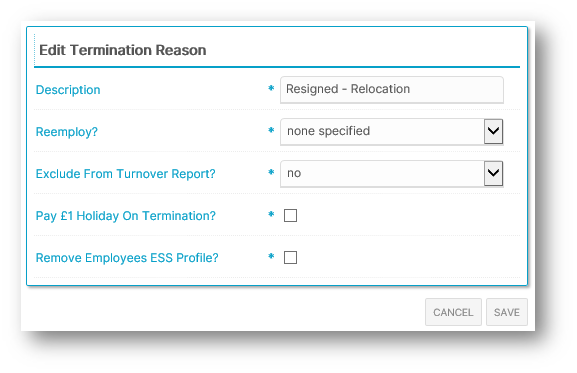 Fig.2 Termination Reason Setup Screen
Settings within Termination Reason Setup
Remploy
Reemploy states whether or not the employee can be rehired in the portal at a later stage. The reemploy option in the termination reason set up automatically feeds through to an employee's termination details page.
So for example, if Re-employ in the termination reason is set to 'No' the termination details will automatically show Re-employ 'No' as seen in Fig.3.
An example of a termination reason that would potentially be set to 'No' might be 'Dismissed – Theft'.
Please Note: If users should be given the option when terminating an employee, set the Reemploy in the reason to 'None Specified', as seen in Fig.2.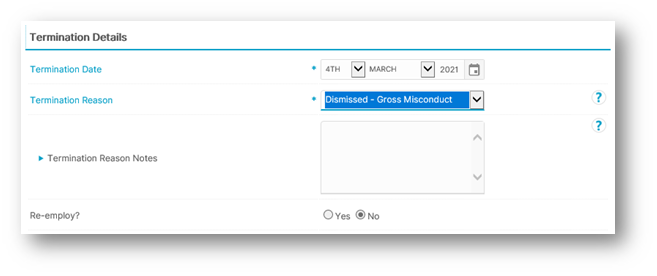 Fig.3 Termination Screen automatically showing Re-employ 'No'
Exclude From the Staff Turnover Report
The setting 'Exclude From Turnover Report' states whether or not a Termination recorded under this Reason should be excluded from the figures when reporting on turnover.
An example of a termination reason that would potentially not be included in turnover might be 'Duplicate Employee'.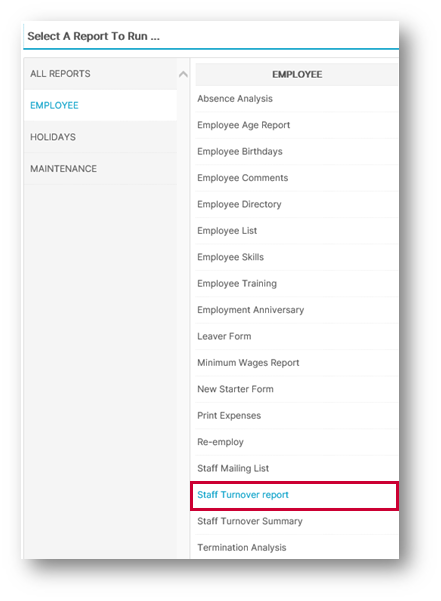 Fig.4 Staff Turnover Report which Termination Reasons can be excluded from
Pay £1 Holiday on Termination?
The setting called 'Pay £1 Holiday on Termination?', as seen in Fig.2 will pay an employee £1 holiday in their last payslip.
As long as this is written into an employee's contract, £1 holiday can be paid in certain circumstances such as an employee is dismissed through gross misconduct. But this would have to be an internal business decision.