Overview
This article describes changing a user's Permission Level, Location and Division Access in the ATS.
Who can make these changes?
Only ATS users who already have Head Office/Admin permissions assigned to themselves are able to make these changes to other ATS users.
Accessing the ATS Management Portal
Access the ATS Management portal via Single Sign On within the Fourth app, or via desktop by visiting https://secure.fourth.com and logging in with Fourth account credentials.
Please Note: If there is a Company branded app, the URL may vary from the one above.   
Go to ATS by selecting All Applications > ATS
Changing User Permissions and Location Access
Within the ATS Management portal, select Set Up and then User Manager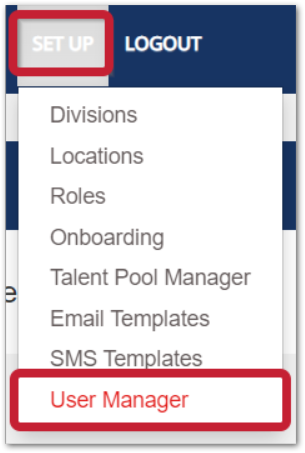 Fig.1 – User Manager in the Set Up Drop-Down Menu
After selecting the User Manager section, the below page (see Fig.2) will appear listing all current ATS users of the organisation.
Be conscious of a user's username when making any changes. Sometimes, a user can have and only use an SSO profile, but still has a manually created non-SSO profile. If there is an email address, it is SSO. If there is no email address e.g. 'forename.surname' it is non-SSO. See Fig.2 below. 
User access to the ATS itself is assigned via the HR module. For further details, please see the following article - WFM - Accessing the Applicant Tracking System (ATS) App from within Engage
To edit current users, select the Pencil icon

To reset a password, select the Circular Arrow icon (this should not be done for users accessing ATS via Single-Sign-On)

To delete a user, select the bin icon (only inactive users who have permanently left the company should be deleted)


Fig.2 – User List and Actions
 

Editing User Details
To edit the user details, select the Pencil icon

Company Brand - If there is more than one brand within the organization, change the brand here  

Fourth Permission Groups - Select/change the permission group for the user

Fourth Locations - Select all Locations to which the user needs access. The Select All function will select all Locations at once

Divisions -

Select all Divisions to which the user requires access. The Select All function will select all the Divisions within the Locations selected at once
Once all required changes have been made select the Save button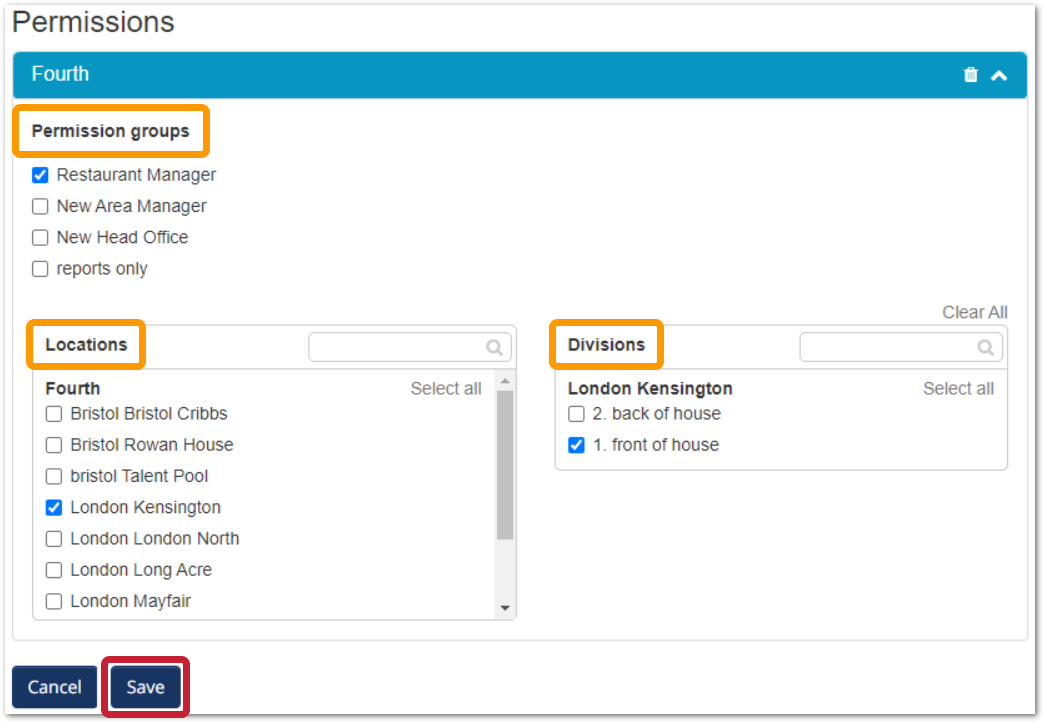 Fig.3 – Edit User Details Page
After submitting the changes, the User Manager homepage will display additional information on all changes made. If any permission changes have been made, this will take effect once the user has logged out and logged back into the ATS Admin portal.


Fig.4 – Changes Successfully Made