Overview

Absences are recorded in an Employee's HR record. This allows the manager to choose what type of absence it is and whether the employee will be paid.

The absence will feed through to the rota so an employee cannot be scheduled with working hours.

Creating an Absence

Go to the HR module
Select Employee List in the Employees drop-down menu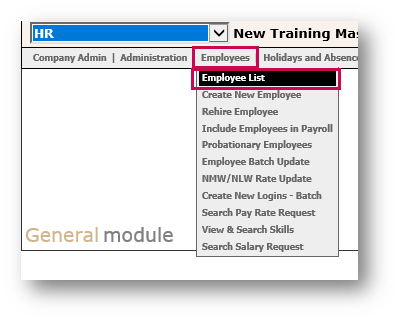 Fig.1 - Employee List in Employees Drop-Down Menu
Search for and select the required Employee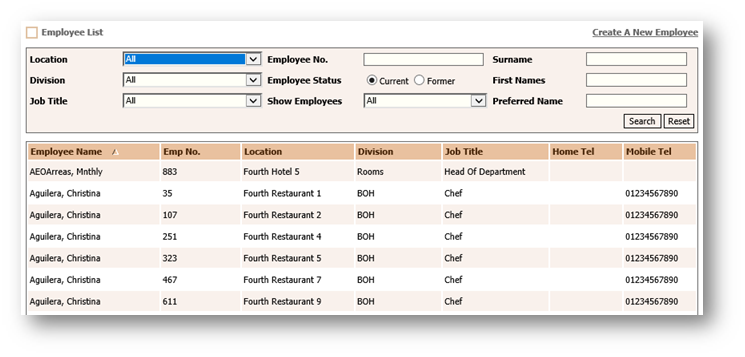 Fig.2 - Employee List
Select Absences in the Employee HR Info drop-down menu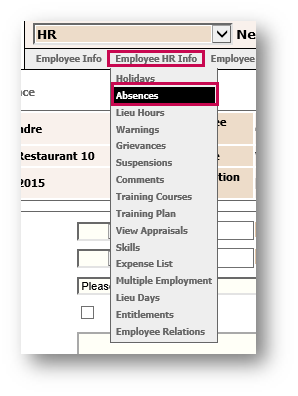 Fig.3 - Absences in Employee HR Info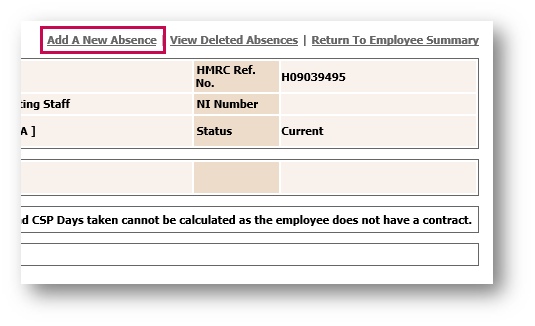 Fig.4 - Add a New Absence Link
The 'Record a New Absence' screen will then display.

Complete the Absence Date From field, if the employee has not specified when they will be returning to work then the Absence Date To can be left blank
If left blank, the employee will appear on all future Rotas as 'Absent' until the end date is entered.
Reason for Absence must be completed using the Absence Types previously set up by the company
The reasons should provide a paid and unpaid option.
If the employee has a Doctors Certificate, tick the Doctors Certificate box and enter the Date fields which appear
Any additional information can be recorded in the Notes section
When closing the absence and entering the End Date, there is a 'Return to Work Completed' box which can be ticked, this is not recorded anywhere other than the absence, it is for information purposes only.
Absences need to be created on the day that the employer is notified that the employee will not be working, as there is no option to create an absence in the past.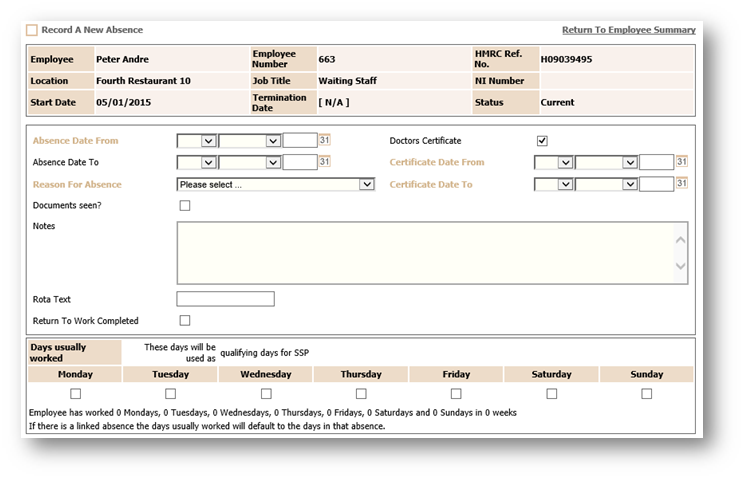 Fig.5 - Record a New Absence Fields
When an employee is absent on the Rota, there will be no option to enter hours and the total hours on the Rota for the employee will appear as zero.


Fig.6 - Absence in Rota