Welcome Page

Messages can be posted on the ATS homepage by users with admin/head office permission. These messages can be viewed by everyone with ATS access when logging in to the management interface and can be used for reminders and important updates.

Creating a New Message
To create a new post, select +

Fig.1 – Welcome page
Title - enter a message title
Message - enter the message content
Select Save
Display from - A message can be set to appear at a scheduled date
Display until - A message can be set to disappear at a scheduled date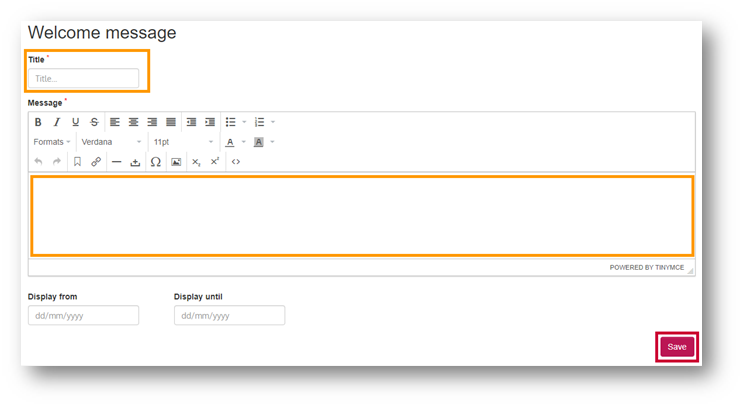 Fig.2 – New Message fields

Fig.3 – Message saved and displayed on the homepage
Multiple messages can be posted at the same time.
Amending Existing Messages

Select the pencil icon and a new window opens

Amend an existing message title, content, or the date range for the message to be displayed

Select Save

Fig.4 – Edit a Message
Deleting Existing Messages
Select the x icon to delete an existing message and remove it permanently from the ATS homepage
Fig.5 – Delete a Message