Overview
This article describes the process of viewing Purchase Order volumes and their status in the Order Summary tab within Fourth Analytics for Purchasing & Inventory.
This tab shows the volume and value of Purchase Orders, along with their status (received, partially received etc.,) for specific time periods or a historical trend over time. These can be viewed by specific groupings or at individual Purchase Order level.

Order Value Trend Vs Sales Report 
This graph is shown in the top-left of the screen, and it is pre-set with data from the past 10 weeks.
Please Note: The date range cannot be altered using date dimension filters.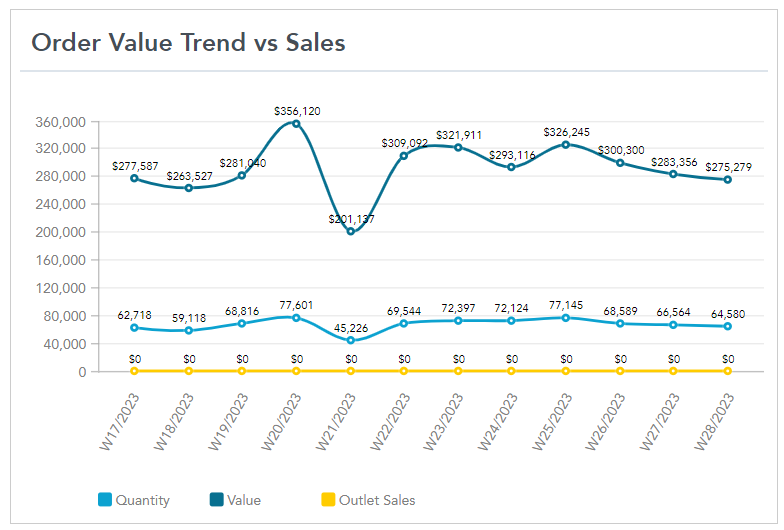 Fig.1 – Order Value Trend Vs Sales Report Graph

Purchase Order Status 
This graphic is displayed on the top right-hand side for the selected time period. The Purchase Order statuses are as follows: 
Received
Cancelled
Transmitted
Partially received
Closed
Un-transmitted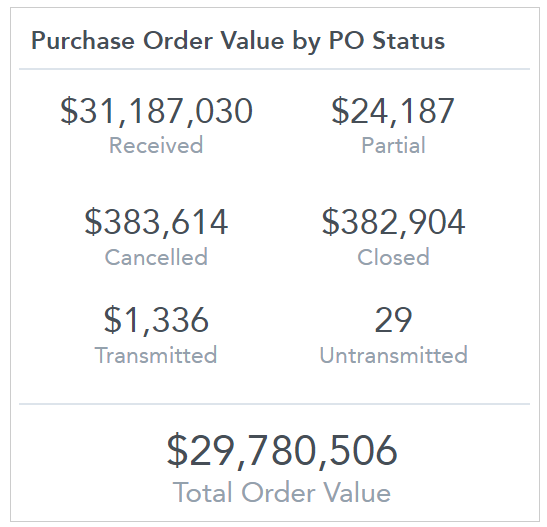 Fig.2 – Purchase Order Status Graphic

Order Value By Account/Buyer/Vendor – Top 10
Shows the Top 10 highest groups by Account, Buyer and Vendor, based on Purchase Order value.


Fig.3 – Order Value by Account/Buyer/Vendor – Top 10

Order Product Price
This report displays the Quantity, Unit Price and Total value of products ordered. 
Click on the Prod ID to drill down to PO numbers

Fig.4 – Order Product Price

This example scenario outlines the process of viewing how many partially received Purchase Orders there are for the previous month for a particular Vendor, and which Products have and have not been received, using the graphs and dashboards outlined above.  
Select the required time period using the Date Dimension (Business day) filter under Property Details
Within the Account Details filters, set the Supplier filter as required
Use the Purchase Order Value by PO Status report to see if there is a value reported as partially received
If so, within the Account Details filters set the Document Type to P.O. and the PO Status to Partial
Scroll down to the Orders by P.O. Number report to see the relevant Purchase Orders and the original quantity which has been ordered
Change the Account Details filter Document Type to GRN
Scroll down to the Orders by P.O. Number report to see the dates that the Purchase Order has been partially received on, with Products and quantities