Automated reports allow you to deliver information from the Above Store Console (ASC) to individuals on a regular schedule. ASC users will receive these reports via the email address they have listed in their profile.
Setup or Edit Automated Reports
An Above Store Console user with the appropriate permissions will have the option to create and edit automated reports.
Select Automated Reports from the Reports menu option.

Select Add Automated Report to create a new one.
Select the Actions menu to Edit, Copy, or Delete an existing automated report.

When creating or editing an automated report, configure the following options.
Basic Information:

Name the automated report. This is how it will appear on your list of automated reports.
Select which report should be sent out and for which date range.

Alert Message

Recipients - Add the users who should receive this report. Start typing their names or simply select this field to see all ASC users.
Enter a subject line and the message that will appear with the report.

Reporting Details

File Format - PDF or Excel
Generate Report - How often should the report be sent out?
Start Reporting - When should the report start being sent out?
Create Report At - Select the time of day that the report should be sent out.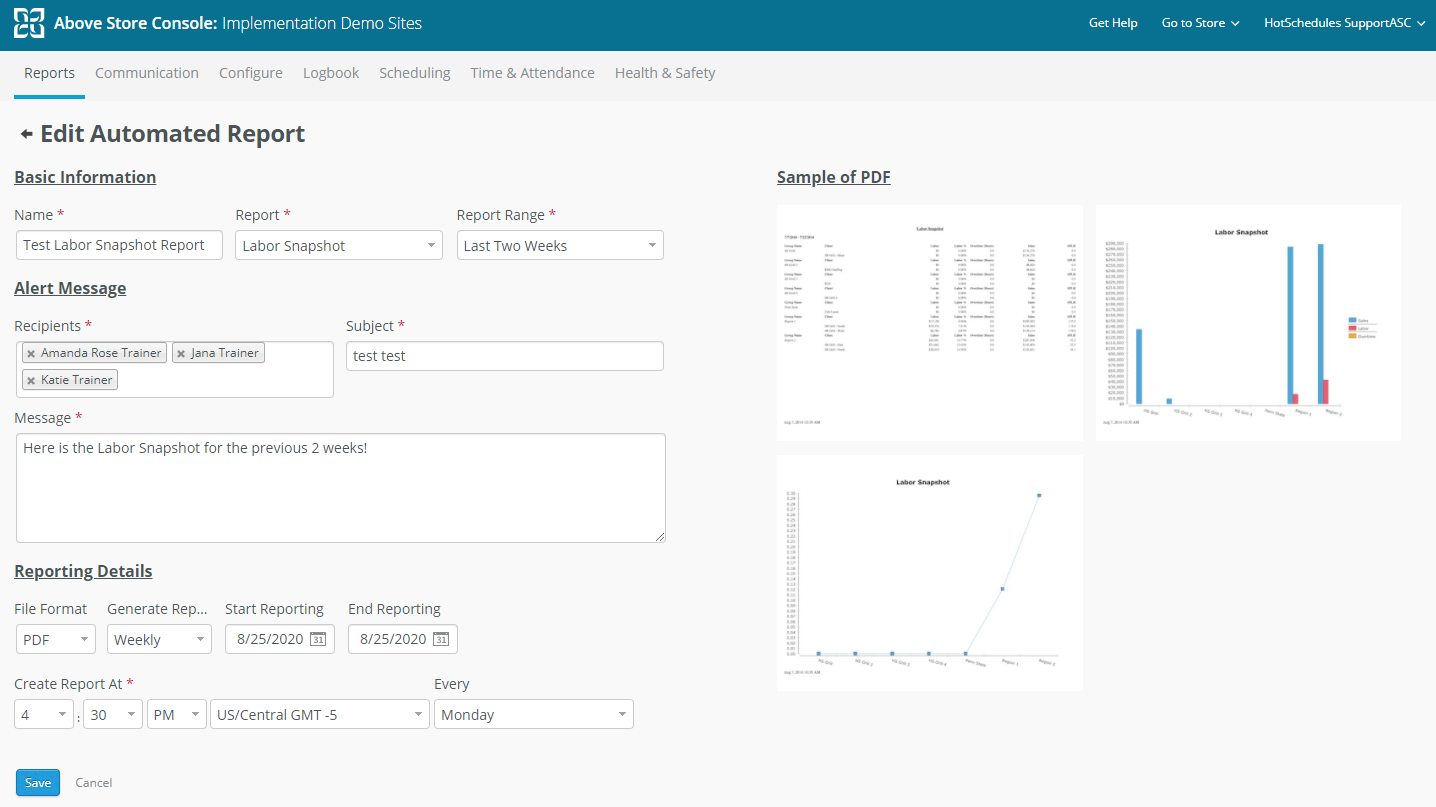 Configuring Automated Reports