Automated reports allow you to deliver updated information to individuals who need them automatically on a regular basis.   These reports will be sent to the selected individuals via the email address they have listed in their ASC profile. 
To set up an automated report, hover over Configure… then click Automated Reports.  On the next page, click New Automated Report.

Give the automated report a descriptive name… and select the desired report specifics.  You can then start typing in the names of each individual, here, and select their names from the list that appears.  Enter a subject line and the message that will appear with the report.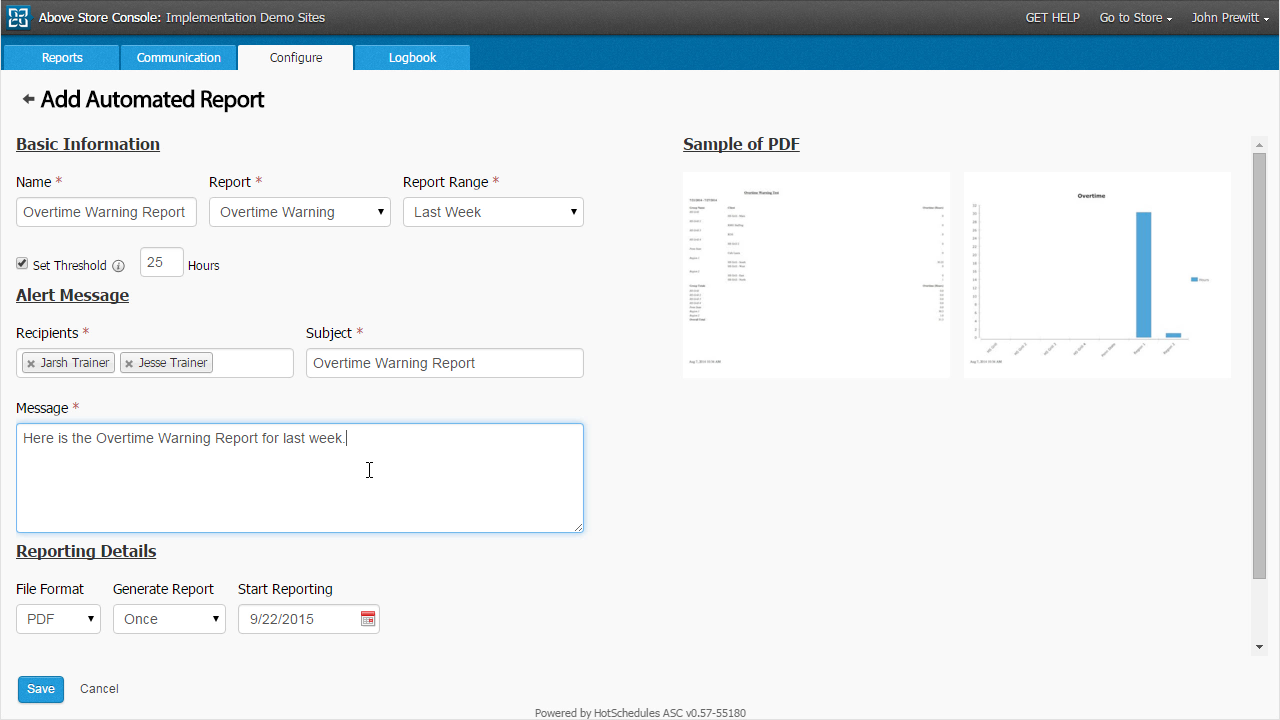 Under Reporting Details, select the desired report format and timing.  When finished, click Save.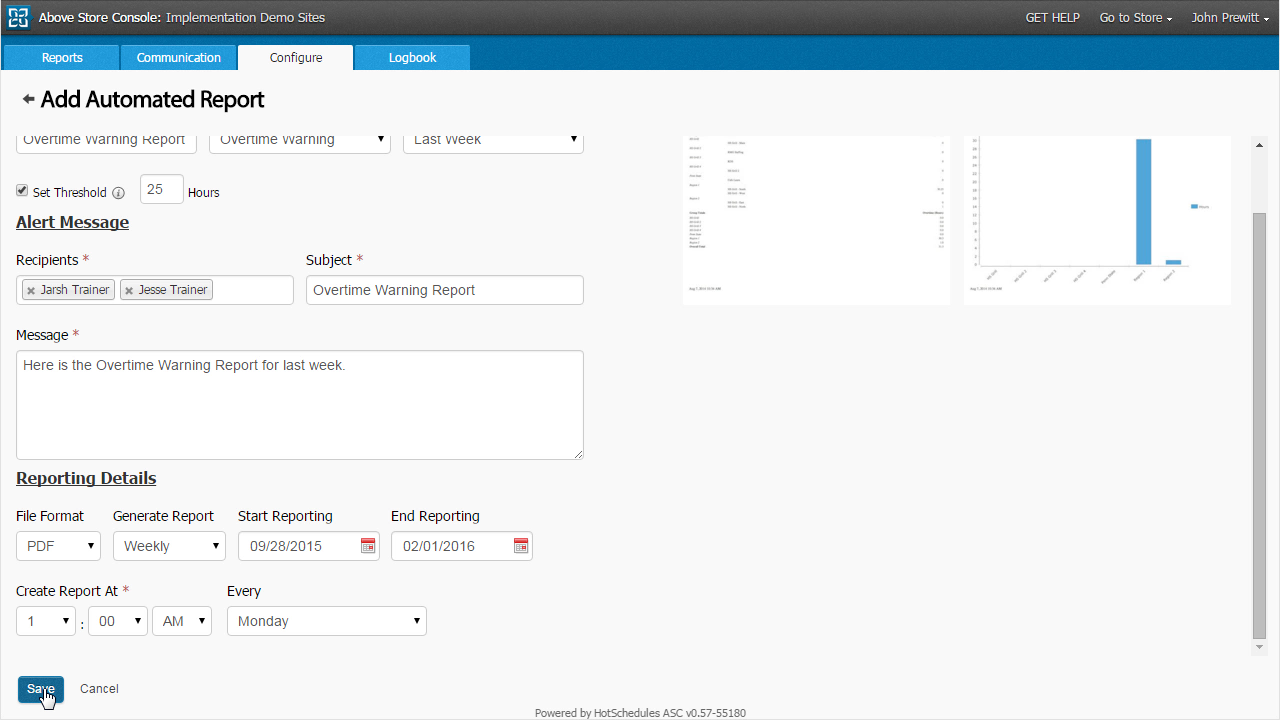 You can edit, copy, and delete an existing automated report using its actions drop-down.

Configuring Automated Reports