You are able to add new ASC users very easily, and give them the functionality they need.
To add a new user, hover over Configure, and select Users… then click Add User.


In the Profile sub-tab, fill in the appropriate information. The new user is assigned a randomly generated username and password automatically, which they can change upon their first login. Any information with a red star next to it is required.
You can hide this user from the HotSchedules internal messaging system, as well, by making sure that check box is selected.
When finished, click NEXT.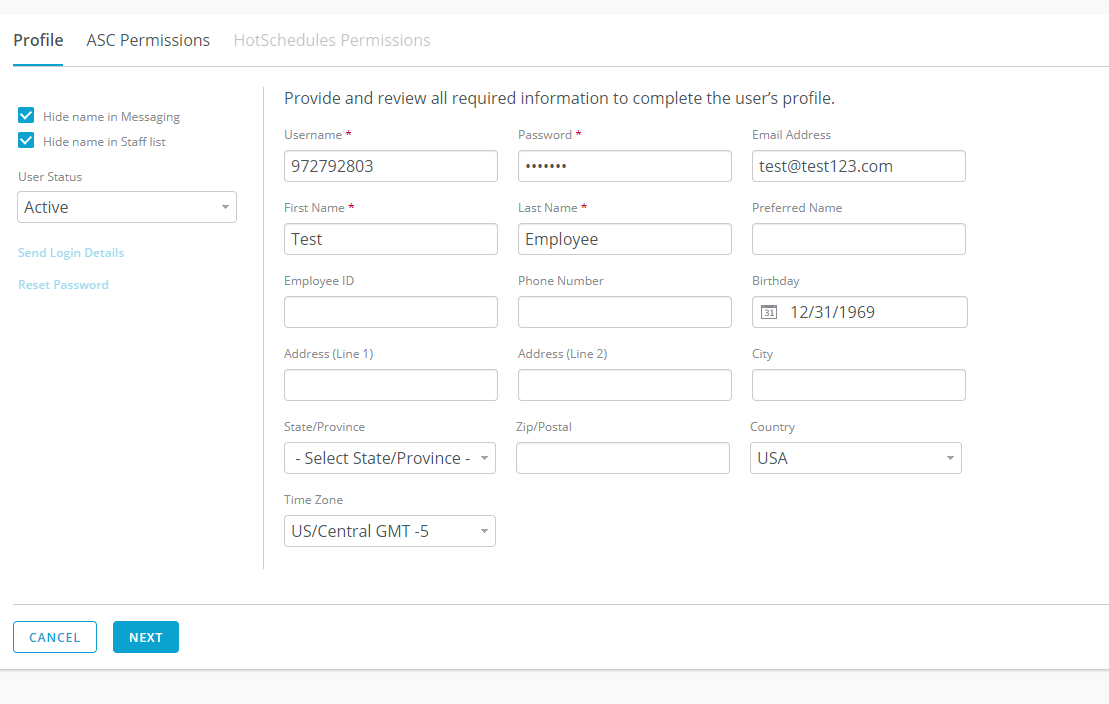 Under the ASC Permissions sub-tab, give this user access to their specifically needed areas of the Above Store Console by checking the boxes next to the appropriate permissions. Unfurl each group of permissions, by clicking its name. Give the user permissions for an entire group at once, or check individual permissions. This is also where you will select the users position in the ASC Hierarchy
After giving them the appropriate permissions, click Save.

Under HotSchedules Permissions, give this user their needed permissions on the store level via permission set. Simply select the appropriate stores, then the correct permission set from the drop-down menus.
Save when finished.