An Above Store Console user with the permissions to create and edit Meal and Break Rules will also have access to a setting that determines whether the meals and breaks will be automatically inserted into the scheduled shifts. The times of these meals and breaks can still be updated.
The alternative to inserting the suggested meals and breaks is to show alerts for which shifts will require them according to the rules.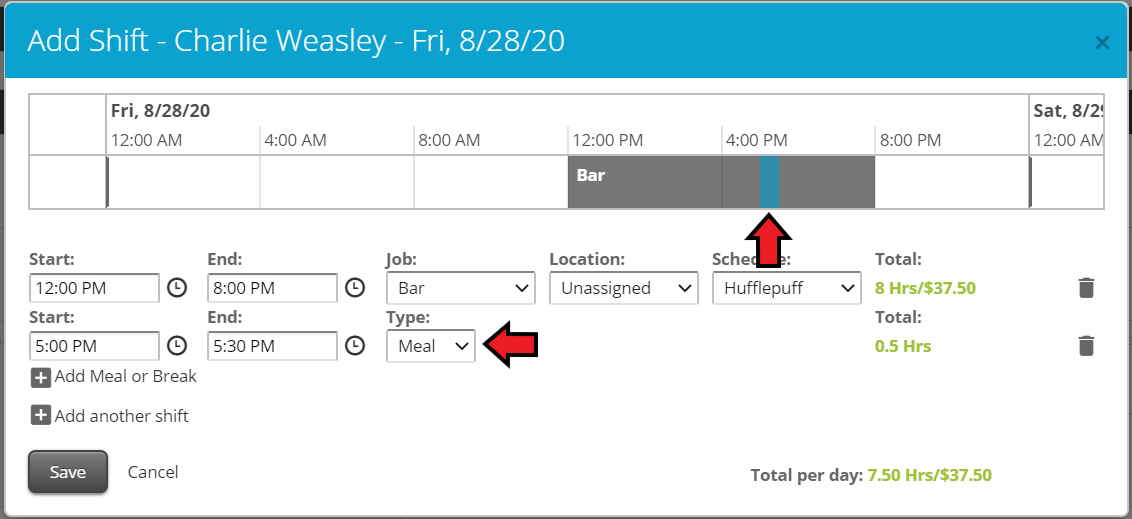 Enable Auto-Created Meals and Breaks
To edit this option, hover over the Scheduling tab in the Above Store Console, and select Meal & Break Planning.

On the next page, select the name of the rule set that should be updated.

On the next page, look for the setting beside the name of the rule set called Apply Meals/Breaks to Shifts.
If this option is checked, then shifts will automatically have the designated meals and/or breaks inserted. The meals and breaks can still be edited, as seen in the screenshot at the beginning of this article.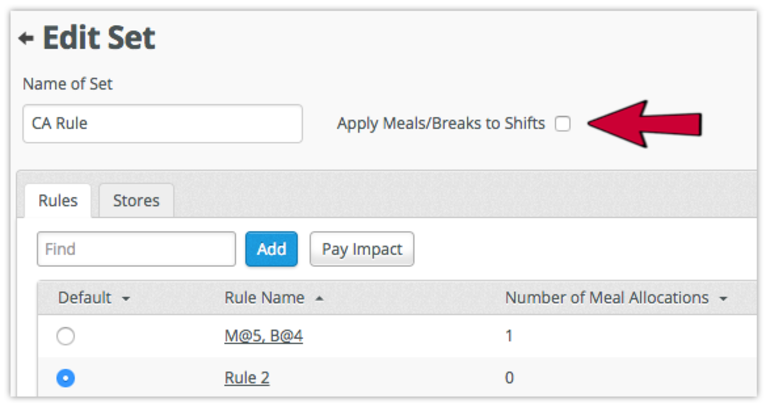 You can also easily see which stores are assigned to a rule set by clicking the Stores tab. The hierarchy of stores within will also list which rule set each location is assigned.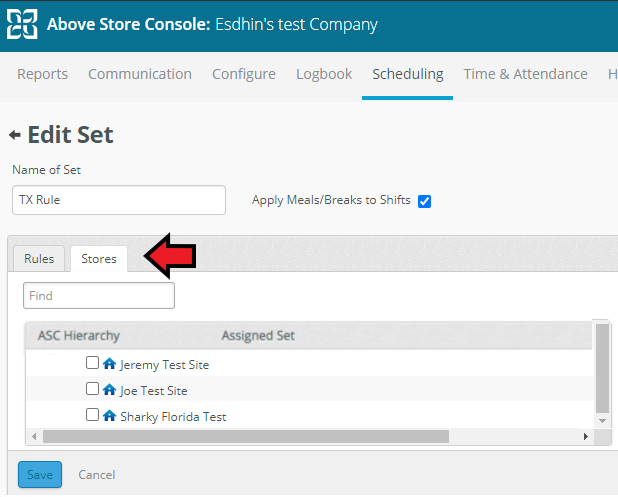 Additional Articles
Scheduling with Auto-Created Meal & Break Planning
Meal & Break Planning in the Scheduler