As an Above Store Console user with the ability to create Meal and Break Rules, you have the option to have the Scheduler at each location automatically insert times that Meals and Breaks should be taken.  
To enable this feature, simply hover over the Configuration tab of your ASC account, and select Meal & Break Planning.
You will then be presented with a list of your Rule Sets.  Clicking a rule set will display its specifics.  
To have the Scheduler of each store the Rule Set is assigned automatically create Meal and Break times for each eligible shift, simply check the Apply Meals/Breaks to Shifts checkbox and Save at the bottom of the screen.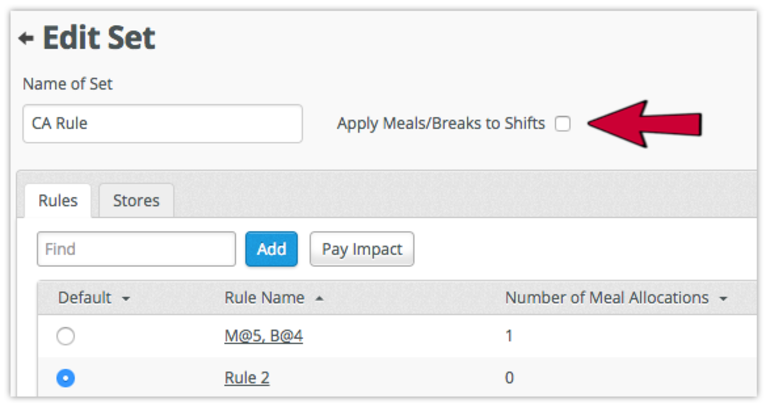 You can easily see which stores are assigned a Rule Set by clicking the Stores tab.  The hierarchy of stores within will also list the Rule Set each is currently assigned.
Additional Articles
Scheduling with Auto-Created Meal & Break Planning
Meal & Break Planning in the Scheduler