Employee Management in HotSchedules allows you the ability to share and transfer staff between locations.
Two things must happen, however, before utilizing these tools - the details needed for each staff member must be determined, and the staff must be set up to use Employee Management.
Shared staff must utilize the same info fields within each staff member's profile.  To set up the needed details for your shared and transferred staff, select Employee Management under the Configure tab in the Above Store Console.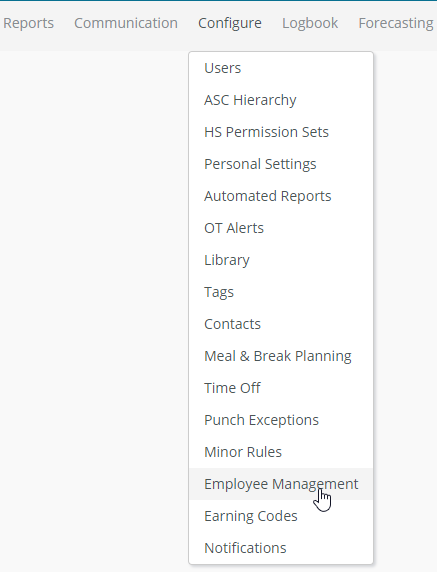 You are able to utilize multiple sets of fields for different needs.  The Employee Fields page will display all of the saved sets of fields, and will display how many stores are assigned to each. A default set has already been created, and all stores will be automatically assigned to the default set of fields until assigned to a new set.  You are unable to edit this default set, but you can create new sets.
To set up a new set, click Add Employee Fields.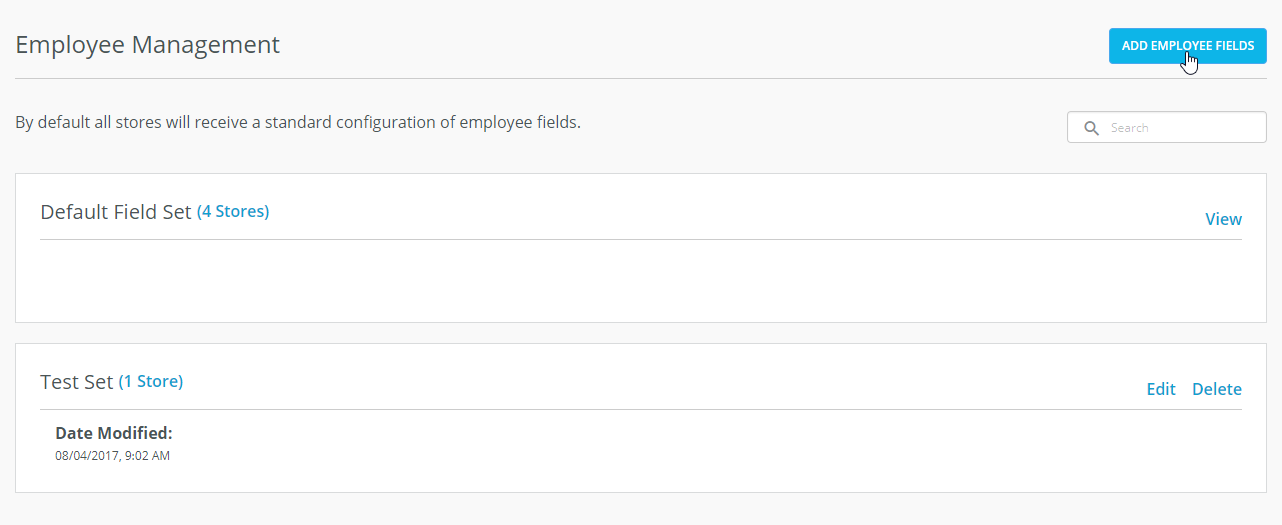 Name the set in the upper-left corner, and select or deselect the boxes next to all appropriate fields.
It is suggested as a best practice to name the set based on how your location group's fields differ.  More often than not it is by region, but use what fits best for your organization.
Under the Employee Fields sub-tab, you determine the fields store-level manager will see when navigating to a staff member's Details sub-tab, or when adding a new employee. The first six are grayed out, and required to be completed for all employees. You can elect to "show" any of the other fields, as well as marking any field "required." For example, you may want to give store-level managers the option to include a middle name for an employee, but not make it required.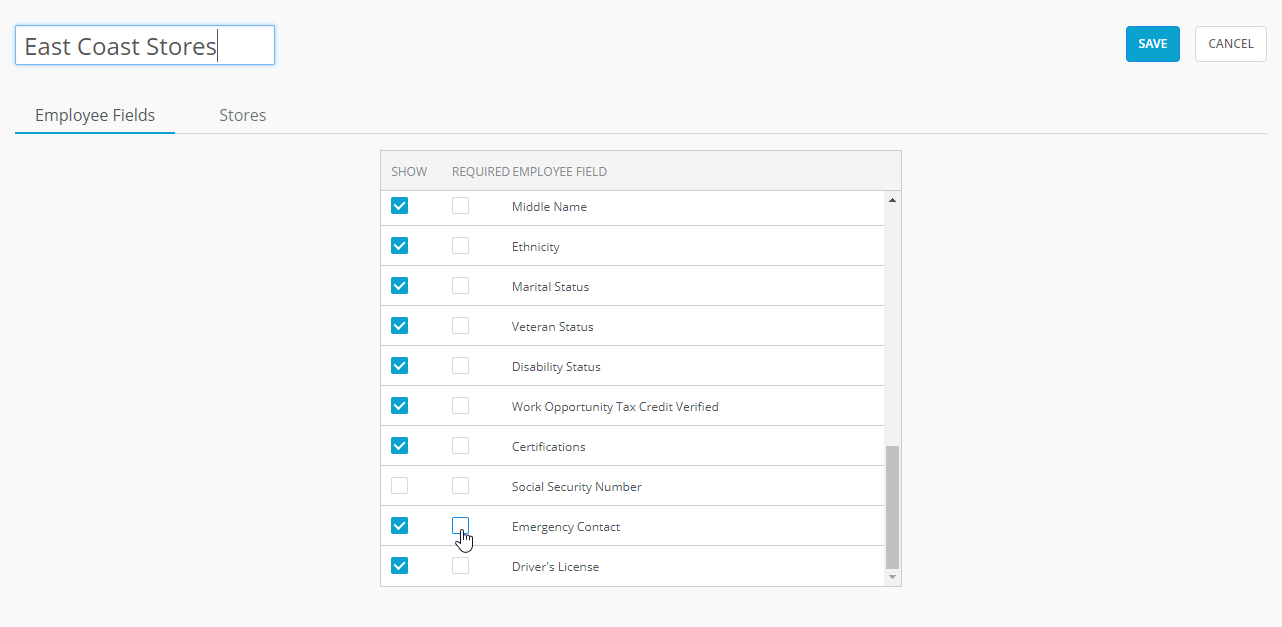 Under the Stores sub-tab, you select which stores will use this set of Employee Fields.  The set each store is currently assigned is highlighted in yellow. Stores can be assigned only one set at a time.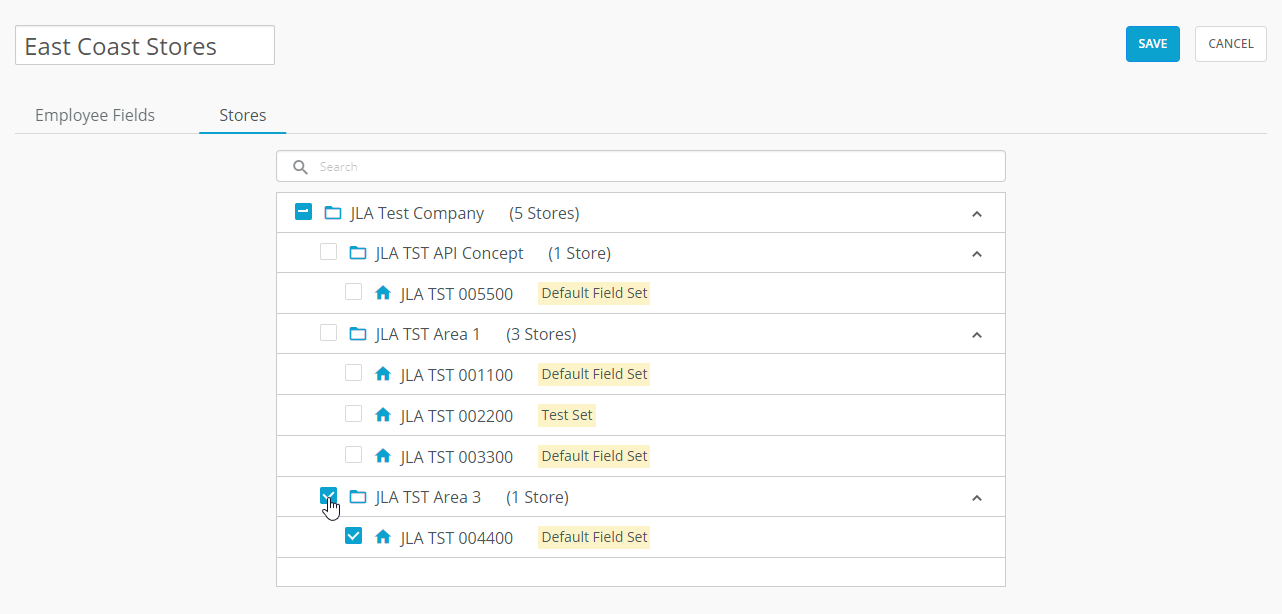 Save when finished.
The next step is to make sure each applicable staff member has each required field filled out.  Learn more about this HERE.
To learn more about sharing and transferring staff, click HERE.