There may be a number of reasons you may need to adjust your personal settings in the ASC.  You may need to change your password, your contact information, or email address.   
To do this, hover over Configure… then click Personal Settings.

Here simply adjust the information in each needed field, and click Save when finished.  You can also choose to hide your name from the HotSchedules internal messaging system, here, as well.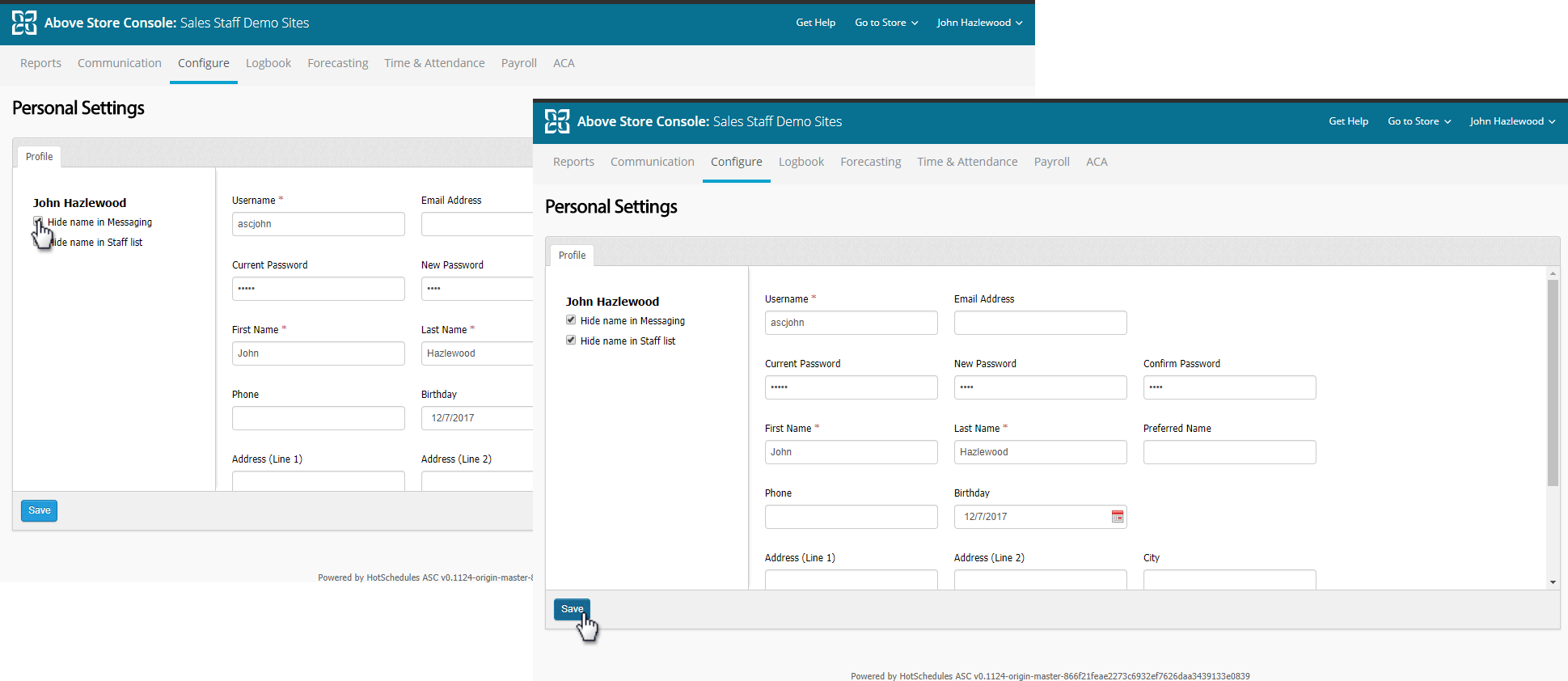 If you have a MyPass account you will be able to access from your personal settings.