There may be a number of reasons you might need to adjust your personal settings in the ASC. This can include; your password, your contact information, or email address.
To do this, towards the top right of your screen, click Your Name… then select Personal Settings.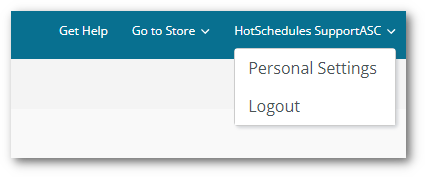 Here simply adjust the desired information, and click Save when finished.
As an ASC user, you may want to hide/ exclude yourself from the staff list and/ or internal store level messaging system. Here, is where you can accomplish this.