What is Rota Approval & Snapshot Functionality?
Snapshot Functionality is the term used to describe the process of Rota Approval and the use of the Weekly Overview report. The process is designed for Managers to be able to set their rotas as 'Ready for Review' by a certain point in the week, and then for Operations Managers to check that rota and approve or decline it.
If the rota is Approved, the system takes a 'snapshot' of the forecasted costs (revenue, wage cost and hours scheduled) to then compare with the actual costs for that day and week. These costs are seen in the Weekly Overview Report to analyse that week, and to improve forecasting.
Please note: Approval must happen before the week commences. E.g. for Monday to Sunday rotas, the last point of approval is the Sunday before. If this isn't done before the new week starts it will not display in the relevant reports - and also won't appear in Fourth Analytics.
The Process of Approving Rotas
In the top right-hand corner of all rotas, there is a drop-down for the Rota Approval Stage.
New - signifies the rota is still being forecasted and therefore is not ready to check, as costs and hours may change
Ready for Review - the Manager selects this status to indicate that the rota is ready for checking by the Operations Manager prior to going live and that all costs and revenues are forecasted
Approved - the Operations Manager selects this status if they are happy with the forecasted rota. Choosing this will generate the snapshot taken for the Weekly Overview Report
Declined - The Operations Manager can decline a rota to indicate there are still amendments to be made. No snapshot will be taken. Once amendments are made, the Manager will reset to Ready for Review, and the Operations Manager will need to approve the rota

​ The available options here will depend on the user's permissions. Normally a Manager will have New and Ready for Review, and an Operations Manager will have Approved and Declined as well.
When the correct stage has been chosen, select Save


Fig.1 - 'Stage' drop-down
Best Practice
Setting a schedule for Managers and Operations Managers can be helpful in knowing what their deadlines are for setting the status. For example, Managers must have their rotas created, forecasted and set as 'Ready for Review' by each Tuesday, and Operations Managers must check and approve the rotas by the end of each Wednesday.
Operations Managers and Head Office will be able to see which rotas have been approved, are ready for review, declined or are still new by using the Rota module homepage.
Rota Status Summary
The Rota Status Summary is a dashboard in the Rota module that Operations Managers can use to see the status of their Location's rotas, plus which ones are waiting for their approval and those which have been approved already.
Go to Rotas > Rota Status Summary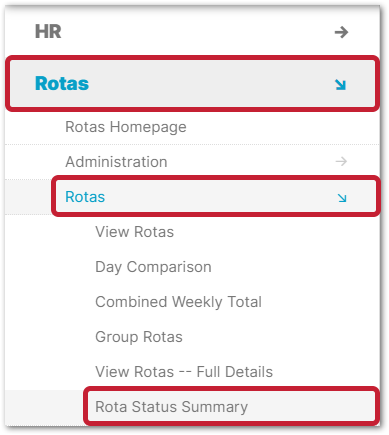 Fig.2 - Rotas > Rotas > Rota Status Summary
As shown in Fig.3 the Rota Status Summary shows whether forecast or actual revenue figures have been entered for a specific Location.
"Status" will be ticked if all divisions for that day have been completed/.
The "Approval Status" will show if the rota has been set Ready for Review and/or Approved.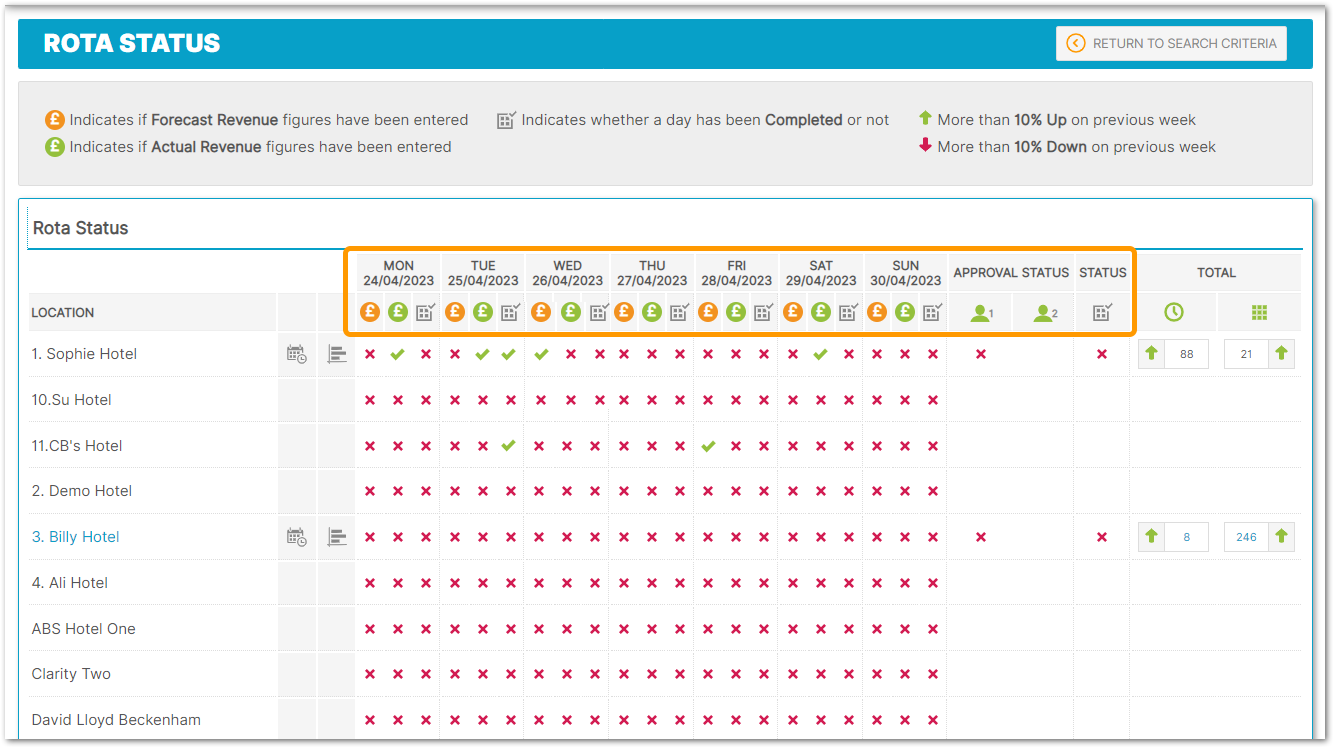 Fig.3 - Example of a Rota Status Summary
Weekly Overview Report
There are currently 2 versions of the Weekly Overview Report - Version 2 and Version 3
These can be found in Rota > Reports > Weekly Overview Report V2 or V3
Either Version 2 or Version 3 can be active on a portal. Each report gives different information and can be run for all Locations or for a certain pre-defined group of locations, and is used for analysis to compare forecasted costs and hours with actual costs and hours for the week's rota.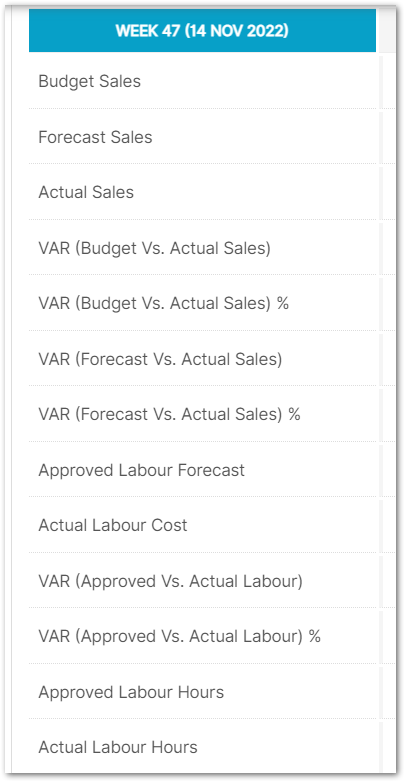 Fig.4 - Example of Weekly Overview v3