The PeopleMatter platform offers a free integration with Indeed that allows customers to feed their job postings to Indeed for no additional charge. Jobs are sent to Indeed on a daily basis but Indeed reserves the right to "reject or remove any job and may disable any Company's account, for any or no reason." While PeopleMatter cannot prevent Indeed from flagging or removing a job posting, the following FAQs and Best Practices are meant to help customers get the most out of the Indeed integration.

Do I need an Indeed account to post jobs from my Snagajob account to Indeed?
PeopleMatter supports sending both free and sponsored jobs to Indeed. While you do not need a separate Indeed account, and your organization can post jobs to Indeed for free, clients with paid Indeed accounts do experience better visibility and results.
What configurations are needed to post jobs to Indeed?
In Job Boards, click the checkbox Post all jobs (job descriptions required) accepting applications for free. You do not need an Indeed account. Note this checkbox is used regardless of if you have a sponsored account or are utilizing free postings.


Indeed Apply Settings:
What is Indeed Apply?
How do I set up Indeed Apply?
In addition to the above setting being activated, under Settings>Jobs, for each job, the following must be updated for the integration to occur:

Job Description: Provide a clear description including duties and expectations. According to Indeed's

Job Posting Best Practices

, "Indeed values jobs with titles and descriptions that are detailed, accurate, and well formatted. Leave clickbait and extraneous job details out of titles. Job descriptions should primarily provide details about the role and should not focus on non-pertinent company information."
Under the Locations/Units section, select which locations utilize the job by selecting the first checkbox which has an "Org Chart" icon. This makes the job available at this location throughout PeopleMatter.
Select the job is Accepting Applications at the location by selecting the second checkbox which has the "megaphone" icon. This automatically selects the "Send to Indeed" checkbox which is represented with the Letter I with Arrow icon to post your jobs to the Indeed job board. If you do not want the job to post to Indeed, but still want to accept applications, you can uncheck the checkbox in this column.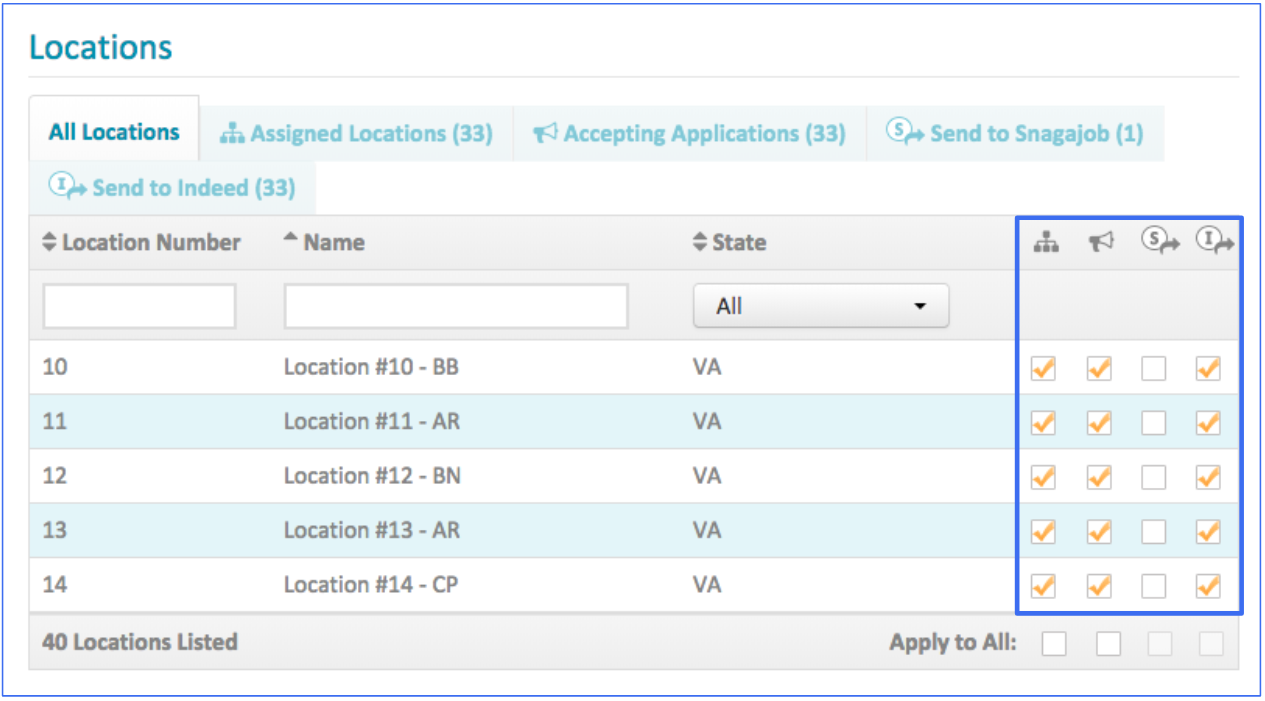 Indeed will post the Company Name listed in General Settings. If you wish to more clearly define the Company Name to reflect a specific brand or location, update the Brand Name for Job Boards field within each location's/unit's settings.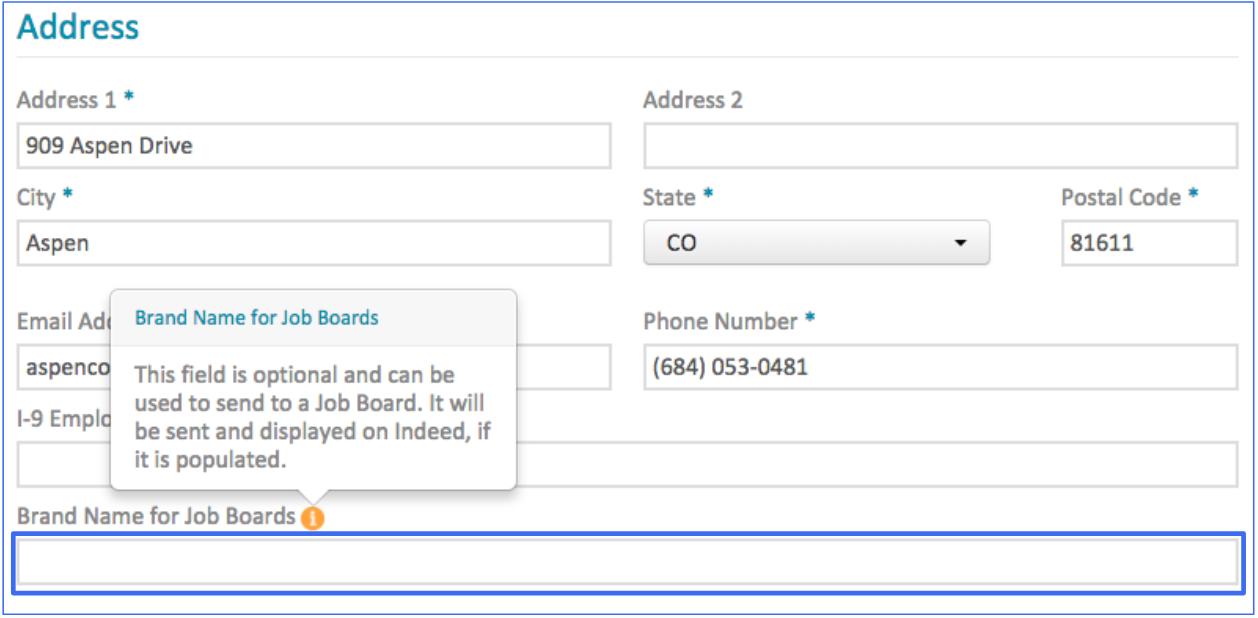 Best Practices:
Job descriptions should be specific to the job you are advertising (do not include information about any other open positions)
The Job Title should be clear and easily understood (do not include payrate, location or bonus information)
Follow

Indeed's Guidelines

to ensure your jobs post to Indeed and are not pulled down
Per Indeed, "jobs that do not meet Indeed standards may be subject to review and require additional information. Listings that prove misleading, compromise the job seeker experience or those which we are not convinced represent a "real" job may be removed from search results altogether. Please note: Indeed may reject or remove any job and may disable any Company's account, for any or no reason. We cannot give every reason why a job or a company may be removed, and we always retain the right to remove any job, organic or sponsored, if we feel it is in our interest or our users' interest."
Additional Notes:
Postings will appear on Indeed for 120 days.
Free postings sent from the PeopleMatter Platform are not editable.
If you would like more manageability of your Indeed postings, you can create an account with Indeed and work within the Indeed Job Board directly.