What's Changing?
Changes are being made to the Sensitive Information page within the HR module to allow users to manage their employees' information more effectively.
Release date: 6th May 2021
Reason for the Change
To make it easier for customers to record and manage the diversity of their workforce.
Affected Customers
All Workforce Management customers using the HR module.
Release Notes
The Sensitive Information pages are not automatically available within an employee's record. They can be enabled at a portal level.
Global Setting
To enable Sensitive Information Pages, go to HR Module > Administration > Global Settings > Edit Sensitive Information
Tick the box against Sensitive information to be completed on employee Creation

Fig.1 - Edit Sensitive Information (Old UI/New UI)
Further options will then be displayed. Fig.2 shows the current options.
Fig.2 – Current 'Edit Sensitive Information' options (Old UI/New UI)
The current Sensitive Information Global Settings page allows the user to select whether the field should be available within employees' records or not. If selected, the fields are non-mandatory.
The new Edit Sensitive Information Settings page will allow the user to select whether the field should be hidden, displayed or displayed as mandatory – see Fig.3.

Fig.3 - Configure Sensitive Information options (Old UI/New UI)
To include the sensitive information field within the employee's record, select the required display status against the field that should be displayed
Select Save
Once selected, the field will be available within employees' records.
To view the sensitive information page within an employee's details, select Employee Info > Sensitive Information

Fig.4 - Employee Sensitive Information (Old UI/New UI)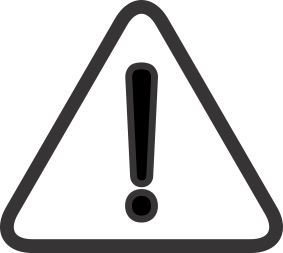 Please note: ATS customers should refrain from enabling any sensitive information fields as mandatory until further enhancements are made. Please look out for release notes in the future.
Gender Identity
A new field to record gender identity has been added to the Sensitive Information page.
When Selected as Display or Display as Mandatory, the following options will be available to select:
Male

Female

Cisgender

Cross-dresser

Drag King

Drag Queen

Gender Fluidity

Gender non-conforming

Gender non-binary

Genderqueer

Other

Transgender

Transgender Man (trans man)

Transgender Woman (trans woman)

Prefer not to say
Further enhancements to the Sensitive Information pages and further release notes will be published detailing the changes.
Disability Options
Currently, the option for disability allows only for a comment to be left. For users to record more specific details about any disabilities, a number of options have been added to the employee Sensitive Information page allowing for a selection, as well as a free type comments box for further information.
To view the Employee disability options, go to HR module > Employees > Employee List > select Employee > Employee Info > Sensitive Information
The new options available to select are:
No known impairment, health condition or learning difference

A long-standing illness or health condition such as cancer, HIV, diabetes, chronic heart disease, or epilepsy

A mental health difficulty, such as depression, schizophrenia, or anxiety disorder

A physical impairment or mobility issues, such as difficulty using your arms or using a wheelchair or crutches

A social/communication impairment such as a speech and language impairment or Asperger's syndrome/other autistic spectrum disorder

A specific learning difficulty such as dyslexia, dyspraxia, or AD(H)D

Blind or have a visual impairment uncorrected by glasses

Deaf or have a hearing impairment

An impairment, health condition or learning difference that is not listed above (specify if you wish)

Prefer not to say