What's Changing?
The age range within the 'Job Title Linked Ray Rate' page has been updated to be in line with the changes to National Living Wage from 1st April 2021.
Release date: 31st March 2021.
Reason for the Change
From 1st April 2021, the age by which employees are entitled to receive the National Living Wage will change from age 25 to age 23.
Customers Affected
All Workforce Management customers using linked pay rates within Job Titles functionality.
Release Notes
To view Linked Pay Rates, go to HR > Company Admin > Job Titles > select Job title > Link rates of pay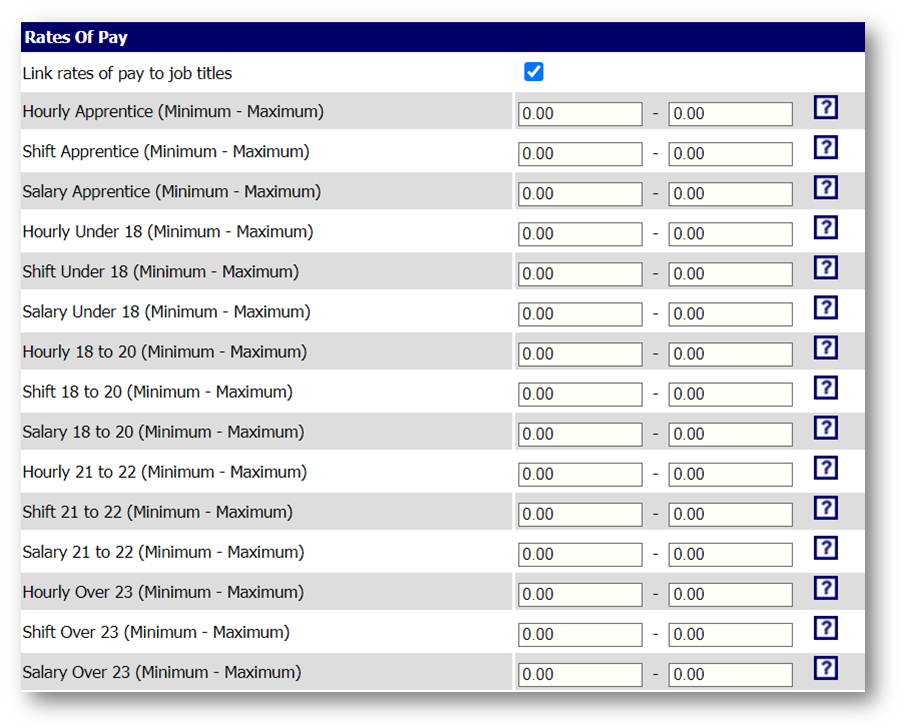 Fig.1 - Link Pay Rates to Job Title
The banding descriptions have been updated to reflect the changes to the National Living Wage legislation.
The available fields will now show as:
Apprentice (Minimum – Maximum)

Under 18 (Minimum – Maximum)

18 to 20 (Minimum – Maximum)

21 to 22 (Minimum – Maximum)

Over 23 (Minimum – Maximum)
All related validations and reminders have been updated with the same bandings to ensure they all fall in line with legislation.