Overview

Portal Contacts are set up to display on the Location Portal of specific sites.
This article describes the process of setting up Portal Contacts, assigning them to Locations and editing them.

Adding Portal Contacts
Go to HR > Company Admin > Portal Contacts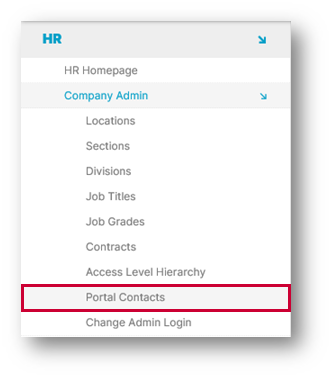 Fig.1 – Portal Contacts in the Company Admin Menu
Select Create A Portal Contact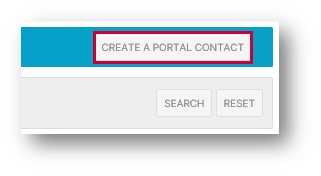 Fig.2 – Create a Portal Contact Link
Search for the required Employee by Location and/or Surname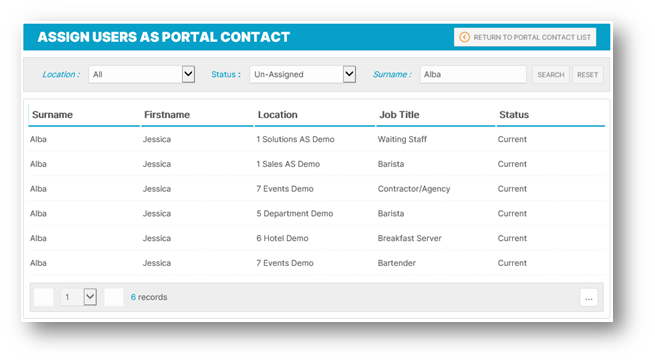 Fig.3 – Portal Contact User List
Select the required Employee

The Add Portal Contact page will display

Enter the First Name and Surname of the employee, a Tel. Number or Mobile Number and an Address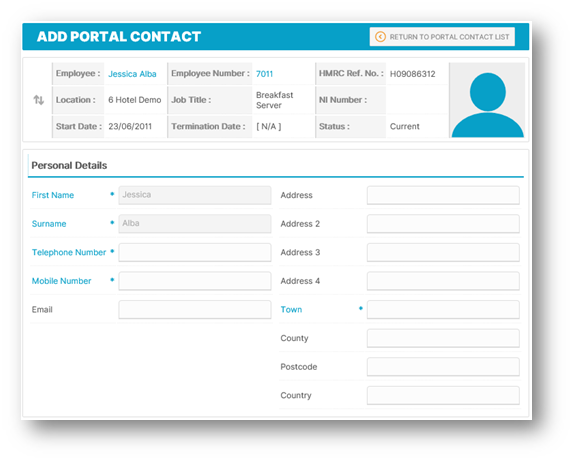 Fig.4 – Portal Contact Details
Set up which Locations on the Portal which this contact will appear for by selecting the required Location(s) from the Available section and moving them using the arrows in the center to Assigned

Save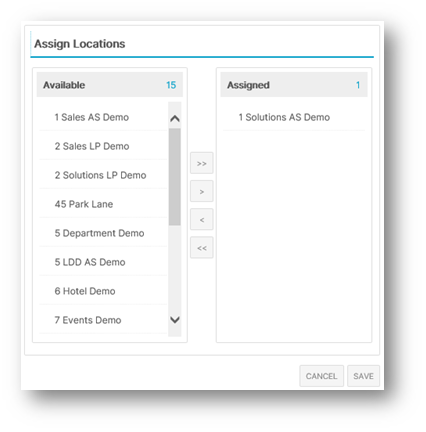 Fig.5 – Assign Locations

Once the Portal Contact is saved, they will appear on the Location's Homepage.
If there are Super Users within the company, it is a good idea to set these up as Portal Contacts.
To update Portal Contacts, select back into the Employee within the 'Portal Contacts' page and edit the details as required

To delete, select the Delete? check box next to the Employee Name and select the Delete button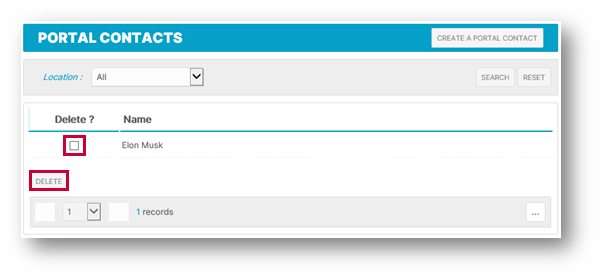 Fig.6 – Edit/Delete a Portal Contact