Log into the Workforce Management solution and from the 'burger' menu go to HR > Administration > Checklist Maintenance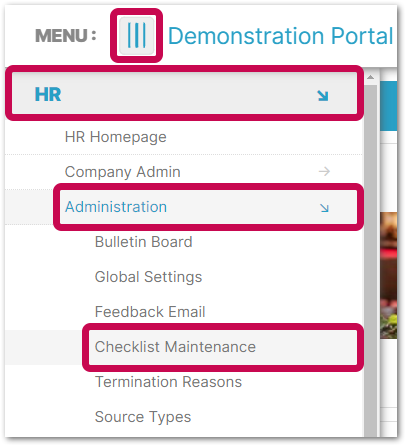 Fig.1 - HR > Administration > Checklist Maintenance
Existing checklists will display onscreen. By default, these will be 'Joining' checklists for all Locations and Divisions.

In the system, 'checklists' are also referred to as 'checkpoints'.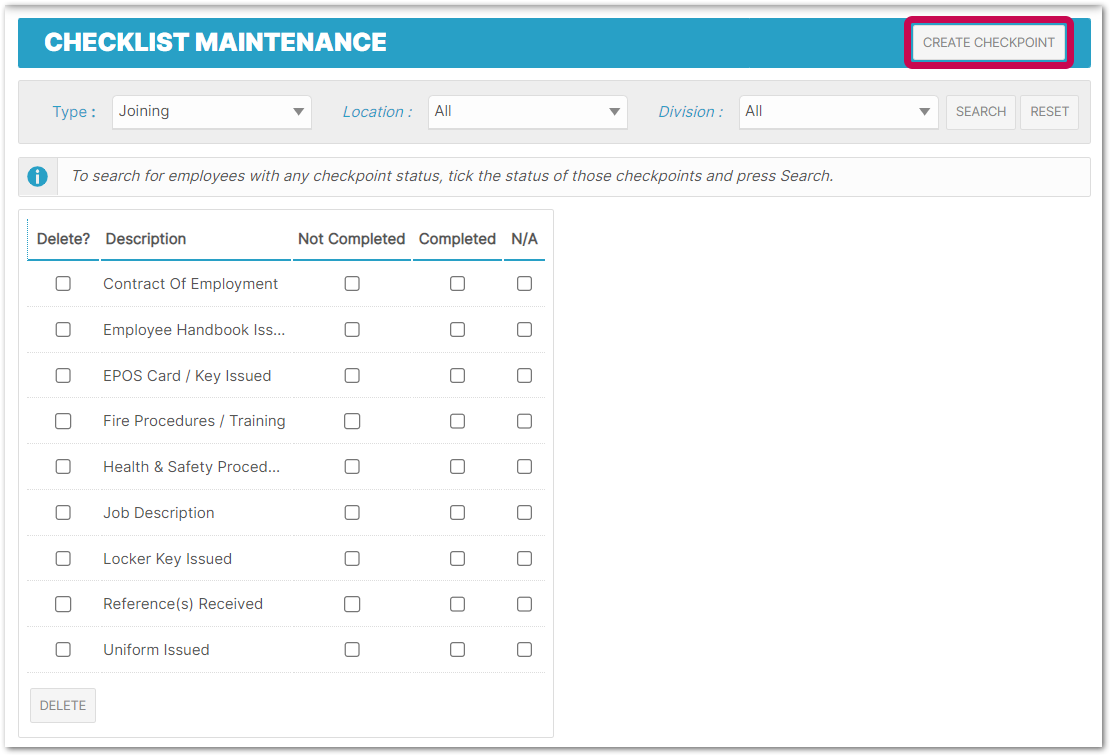 Fig.2 - 'Create Checkpoint' button
Using the Type drop-down, select either Joining (for new employees) or Termination (for employees who are leaving)
Enter a Description and then Save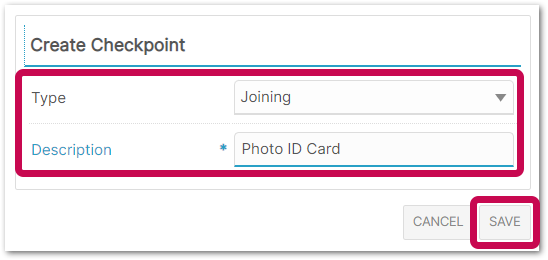 Fig,3 - Creating a new checklist
The newly created checkpoint will then appear on the relevant list.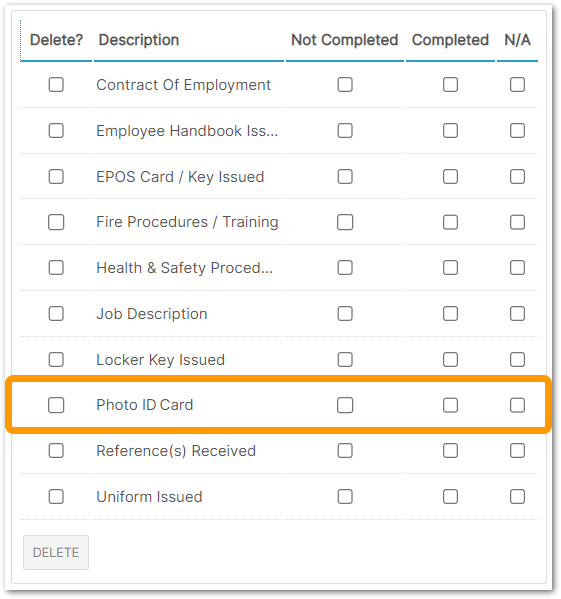 Fig.4 - Newly added checkpoint on list
Reviewing Existing Checklists
When on the Checklist Maintenance page, u

se the

Type

,

Location

, and

Division drop-downs to filter the existing checklists - the page will update automatically
Then, use the Not Completed/Completed tickboxes as required and select Search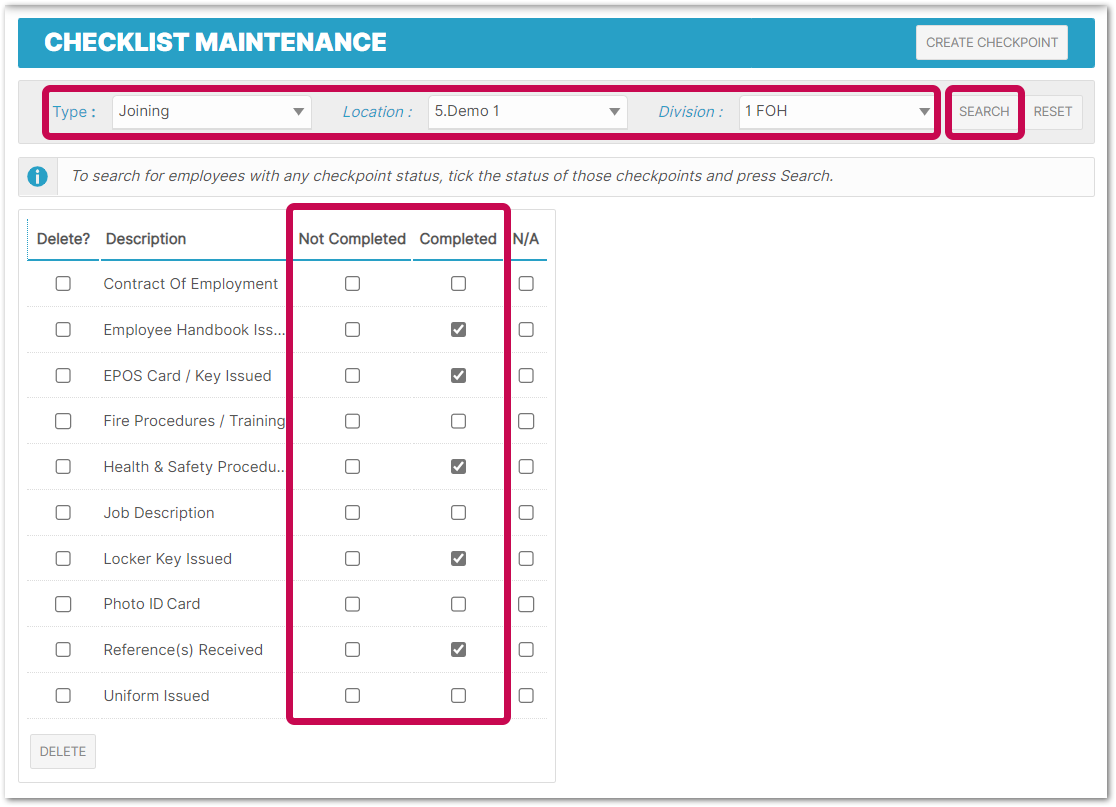 Fig.5 - Searching for employees who have completed various checkpoints
This will return a list of all the employees who meet the criteria. Managers/employees can then be contacted as required to complete any outstanding tasks.
10 records per page will be displayed. To change this, use the ellipsis button as shown below in Fig.6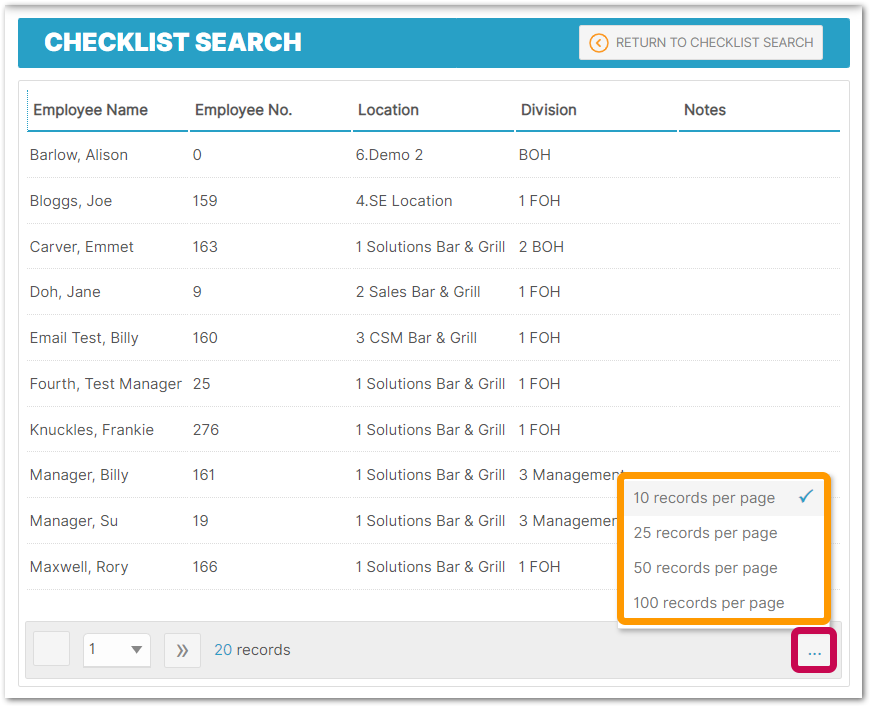 Fig.6 - Search results, records per page options