Log in to Fourth's Workforce Management solution, and from the 'burger' menu drop-down select the HR module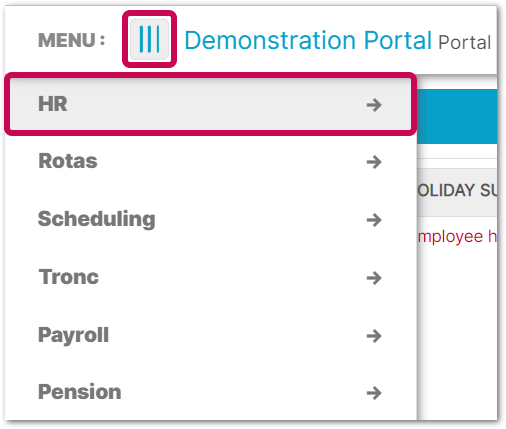 Fig.1 -Selecting HR from the module 'burger' menu
Then go to Employees > Employee List, or use the View All Employees quick link from the HR homepage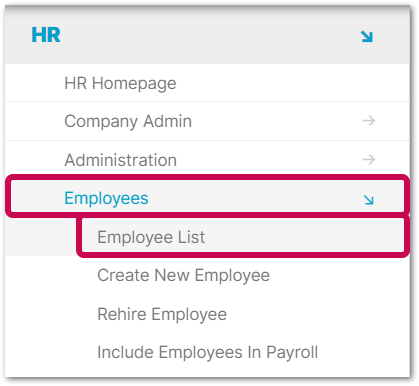 Fig.2 - Employees > Employee List
Search for and select the employee who is required to attend the training course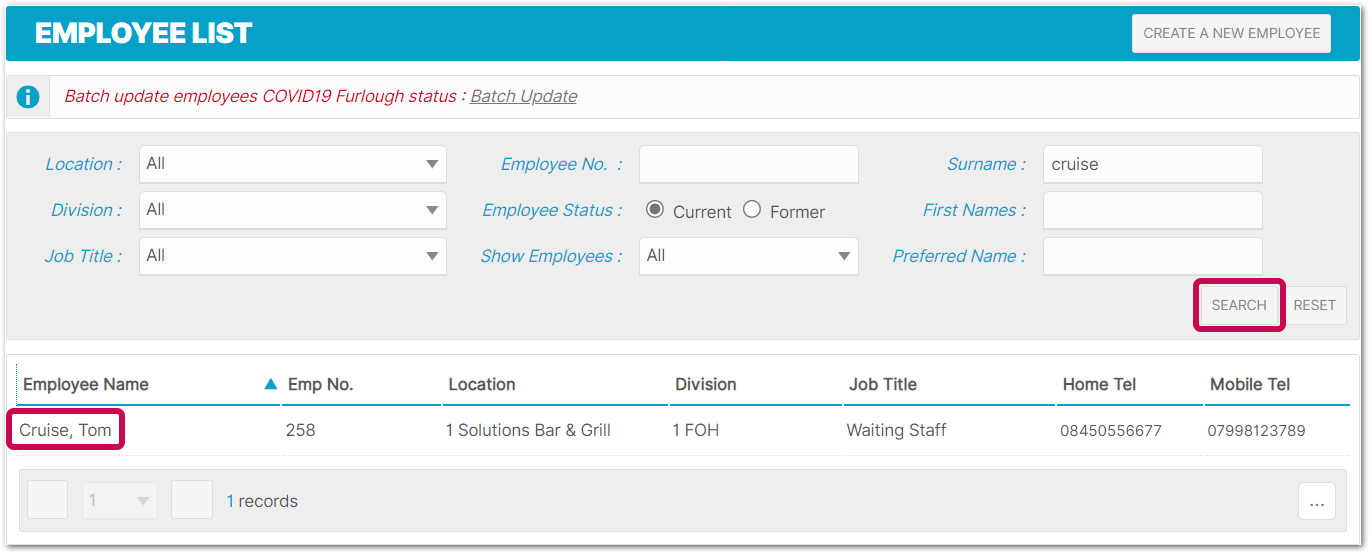 Fig.3 - Employee list
The employee summary will be displayed.
Use the employee icon from the top left corner and go to Employee HR Info > Training Courses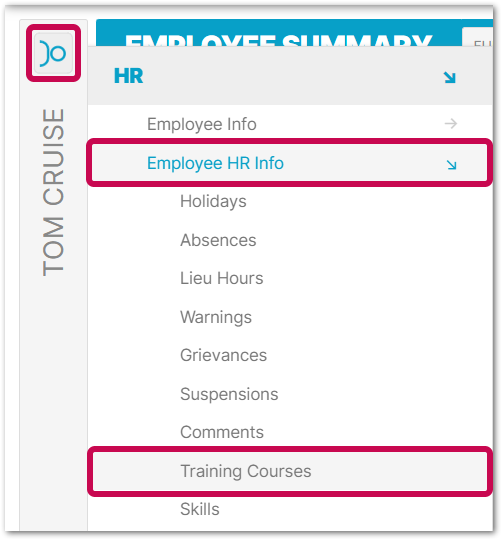 Fig.4 - Employee summary
A list of any training courses the employee has already attended will then be displayed.
Select Create a Training Course

Fig.5 - Training attendance, Create a Training Course
Select the relevant Training Area and enter the Start and End dates that the employee is due to attend/did attend the course
Enter the course Provider
All other fields are optional.
If the course has an expiry date (for example, first aid courses that need to be refreshed each year) then enter a Training Expires Date
Select Save once complete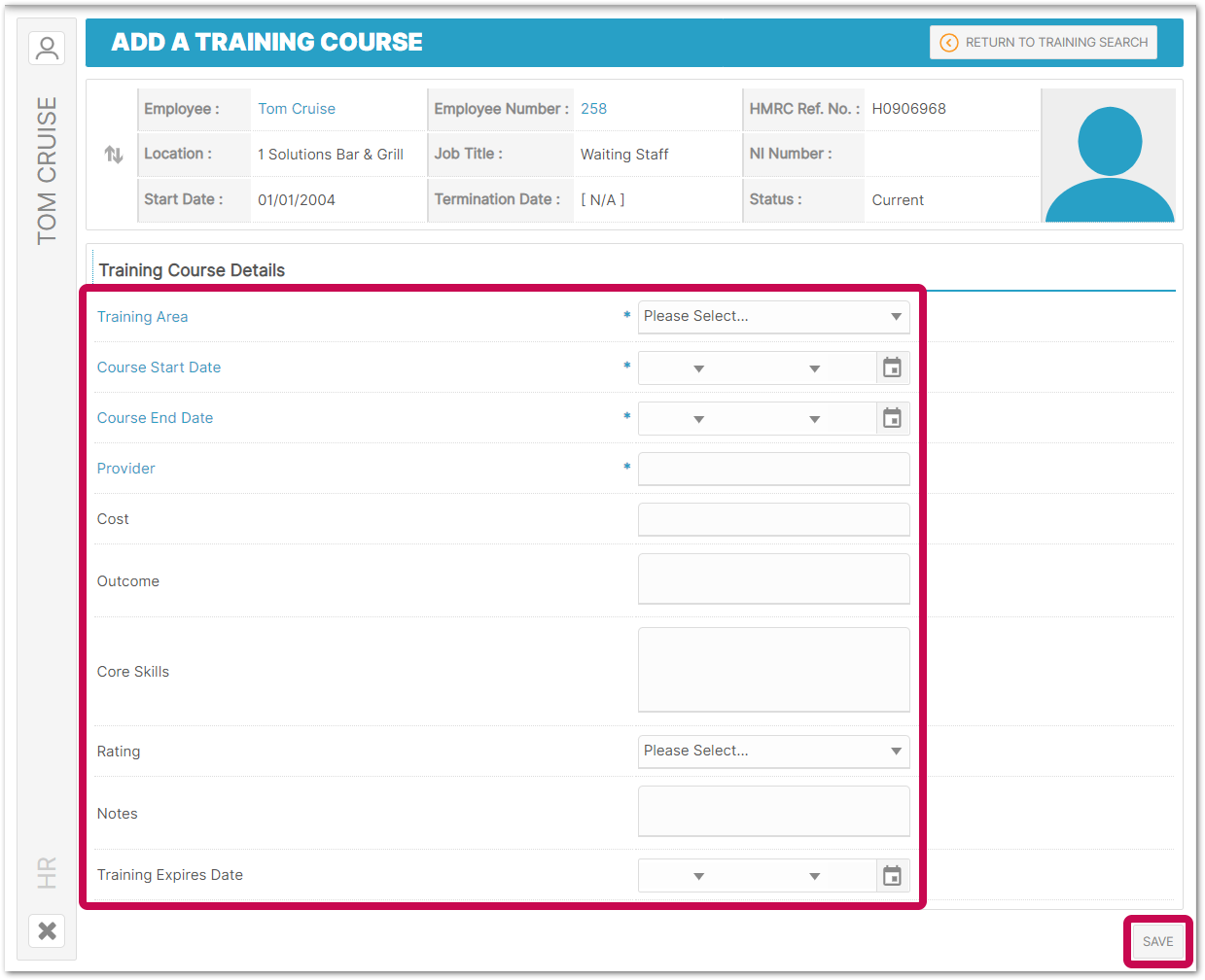 Fig.6 - Adding a training course for an employee
The training course will now appear in the list for that employee.

Fig.7 - Newly added training course in the employee record

There is a report which can be used to search for employees whose training has expired.
From the HR module select Reports > View Reports > Employee > Employee Training
Also see: