Overview
Rules which define Employee Numbers can be set within HR & Payroll (formerly known as People System). This article describes the process of setting Employee Number rules.

Setting Employee Number Rules
Select HR from the Main Menu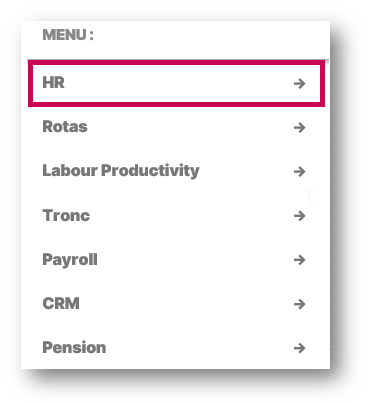 Fig.1 - Expanded Main Menu
Select Global Settings from the Administration section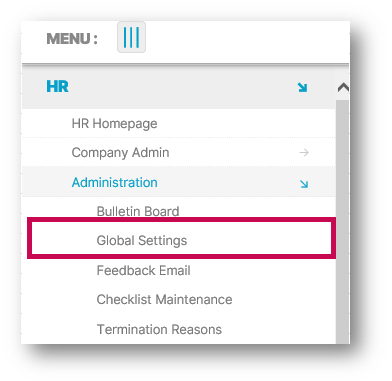 Fig.2 - Global setting within Administration section
Select EDIT DEFAULT EMPLOYEE NUMBERS


Fig.3 - Edit Default Employee Number
The 'Edit Default Employee Number Settings' page will display.

Within this page, there are two options that can be set to be a rule for new employees only:
Option 1: Each new employee to be called NEW, usually applicable if using a separate Payroll system to Fourth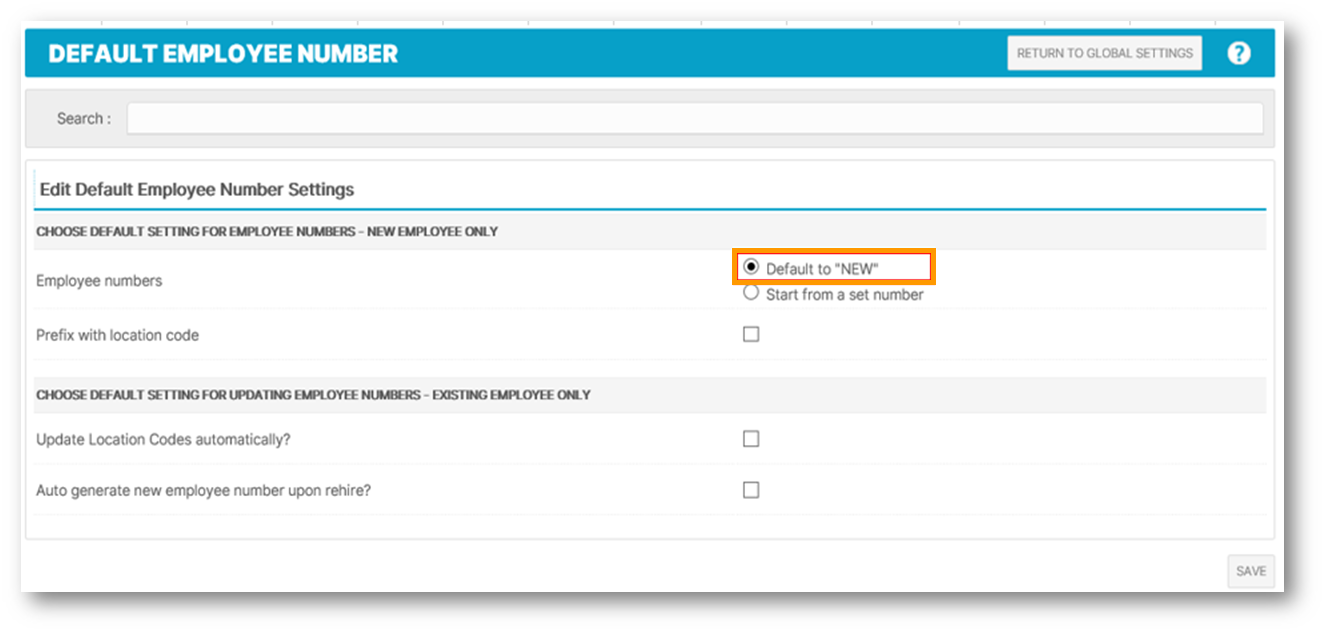 Fig.4 - Edit Default Employee Number Settings to NEW
Option 2: Every new employee added to the system will follow on from a preset number. This can be prefixed with a Location code which is entered into the Location details under Company Admin.
Please Note: This option cannot be used if Time and Attendance machines are being used by the company.
Tick the Prevent employee numbers from being edited box to enable this setting
For existing employees only, there is the option to Update Location Codes automatically? if required. For example, if a Location is changed or if the Location prefix needs to be changed
Fig.5 - Edit Default Employee Number Settings to a Number
To edit the Location Code Prefix, follow the below path:
From the Company Admin drop-down menu, select Locations
Select the required Location and use the Areas drop-down within the 'Group Location' section to edit as required

Fig.6 - Edit Location Code Prefix