Overview
There may be instances when a Tronc period is submitted in error, or changes need to be made to it after Tronc was submitted to Payroll. The Tronc period can be rolled back to re-open the period, and to make changes before re-submitting to Payroll.
This article describes the process of rolling back a Tronc period within the Tronc2 module. For the process of rolling back a Tronc period in the Tronc module, see the following article - WFM - Rolling back a Tronc Period in the Tronc Module
This should only be done as a last resort if it is not feasible to make changes to Tronc payments manually in the Payroll module.
Please Note: A preview should be run before and after the rollback to ensure that the payments are taken out of Payroll.
Permission Required to Roll Back Tronc in Tronc2
The correct permission needs to be assigned to the Access Level hierarchy of the users who will need to be able to use this functionality.
To add this permission via the Access Level in the Company Hierarchy:
Go to the HR Module > select Company Admin > select Access Level Hierarchy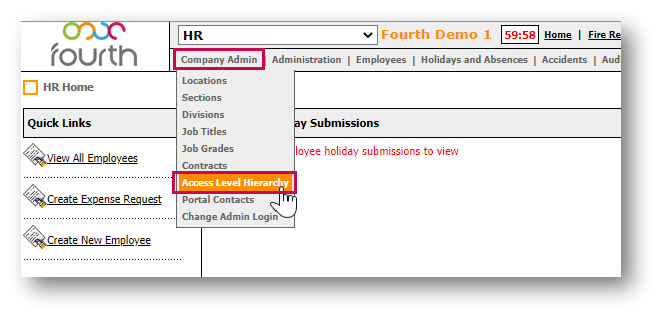 Fig.1 – Access Level Hierarchy in the Company Admin Drop-Down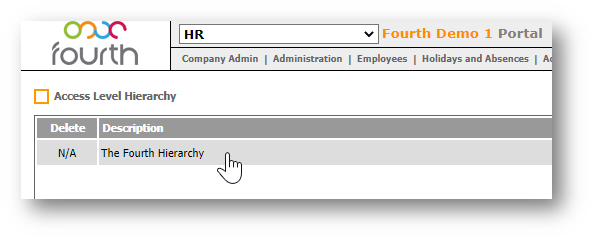 Fig.2 – Selecting the Company Hierarchy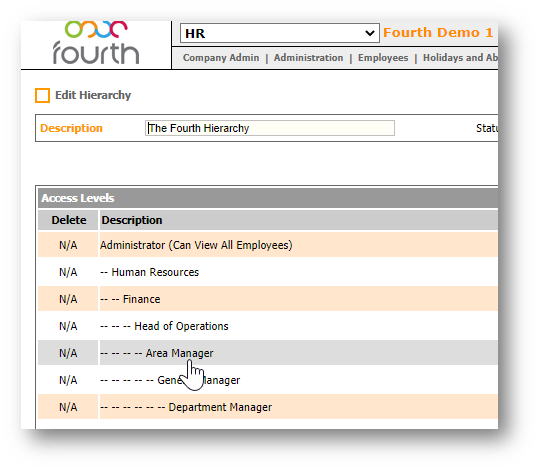 Fig.3 – Selecting the Access Level within the Company Hierarchy
Under the Tronc2 Module section, select Edit next to the required Template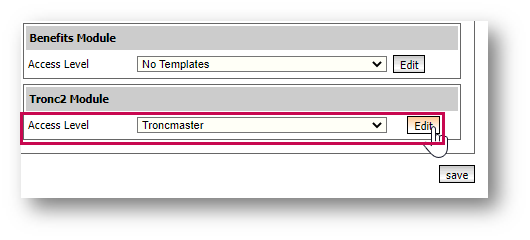 Fig.4 - Edit in the Tronc2 Module Section
Under the Administration section, tick Rollback Period
Select Save and Save again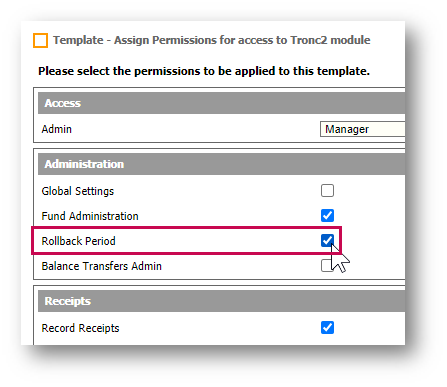 Fig.5 – Enabling Rollback Period Permission
Select Save and Save again
Please Note: Updating the hierarchy will give all users on that Access Level this permission.
Alternatively, a single user can be given the permission for this using a bespoke permission.
To do so:
Go to the Tronc module
Select Users
Search for and select the required Employee
Select User Profile
Tick Rollback Period
Select Next and Next again
Rolling back a Tronc period in the Tronc2 Module
To roll back a Tronc period in the Tronc2 Module:
Go to the Tronc2 module
Select Rollback Period in the Administration drop-down menu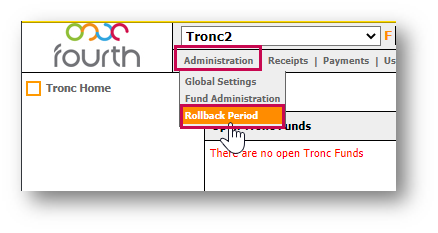 Fig.6 – Rollback Period in the Administration Drop-Down
Select Location > select Tronc period > select Rollback

Fig.7 – Location, Fund and Period Drop-Down Menus
To confirm the rolling back of the Tronc period, select OK

Fig.8 – Confirming the Rolling Back of the Tronc Period
Unless the Fund Administration settings are set to Pay When Rota Open (see Fig.9), then the Rota and Tronc must be rolled back following the below order.

Fig.9 – The Fund Administration setting to allow Rota to be Open when processing Tronc
Within Tronc2, if the Rota(s) are also being rolled back within the Tronc period or for the same Tronc period, this must be done in the correct order, please see below:
Roll back the Tronc Period(s)

Then roll back the Rota(s)

Amend the Rota(s)

Submit the Rota(s)

Amend Tronc

Submit Tronc