We would re-apply, or re-calculate, a forecast when new data (guests, sales, etc), rules, or adjustments have to be applied to your forecast.
Follow these steps to re-apply a forecast for a given week in HotSchedules:
Log into HotSchedules and navigate to the Forecasting tab.
Choose the pencil next to the weeks listed on the left hand side.
Select Apply. You don't have to select new weeks if you are not changing that information. This just allows the forecast to recalculate based on any changes that have been made to those weeks' data.
Select Save Forecast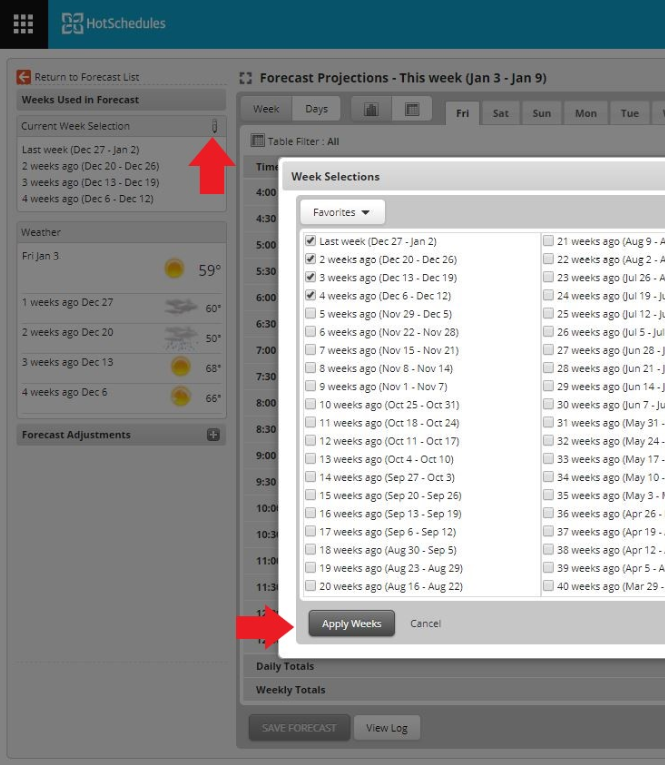 Note: Again, you do not need to change the weeks selected. Once Apply is selected, the forecast is re-calculated with any change made to the system or the labor rules since the last time it was saved.