Note: This feature is only available if your location uses Activity Based Forecasting. If you do not use Activity Based Forecasting then you can use template groups to generate a schedule based off of your sales forecast: HS - Forecast Template Groups (Blue UI)
Once you have generated a forecast, you then need to generate the labor need from that forecast. 
In the Forecasting tab, find the week in which you're working, and click Generate Labor.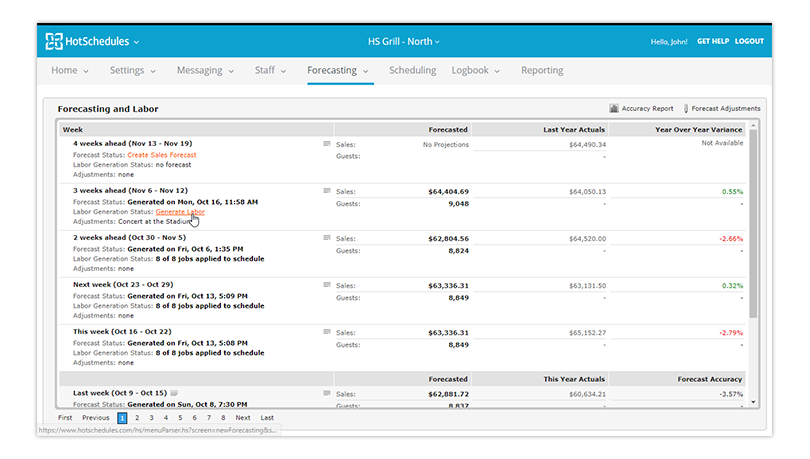 On the page that opens you can view each job's staffing needs, based on that week's estimated guest count and your currently defined labor rules.
Clicking Shifts/Locations, shows specifics of each shift's start and estimated end times, plus the estimated duration for each day of the week.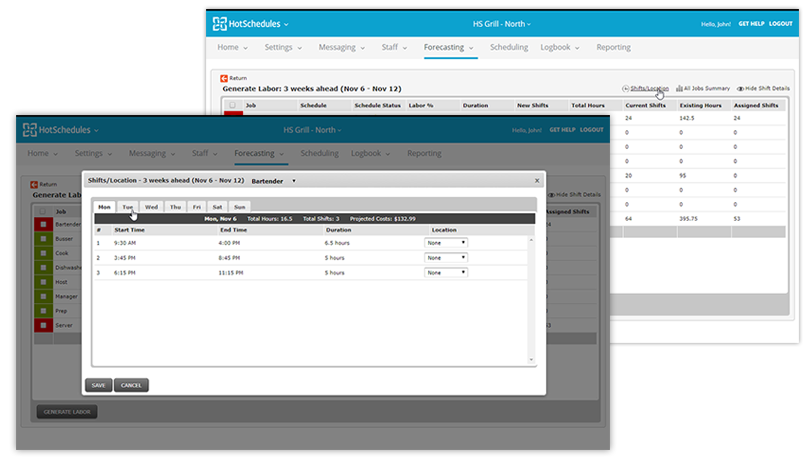 Jobs Summary shows the forecasted summary, in detail, for each job.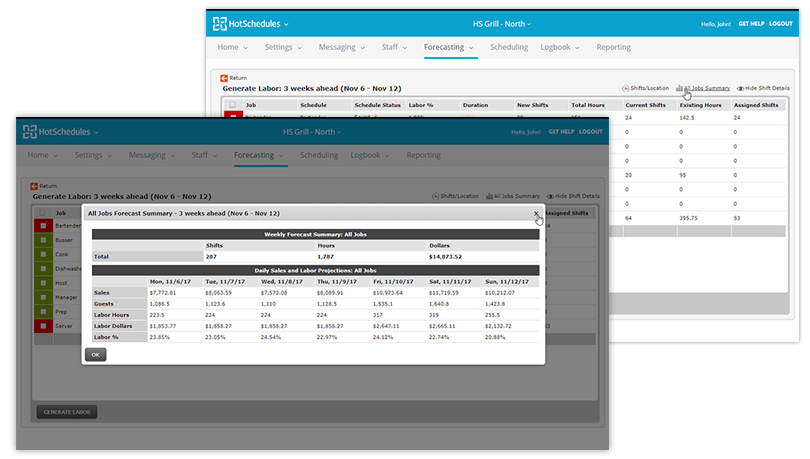 When I like what I see, I can click the box next to each desired job, and click generate labor.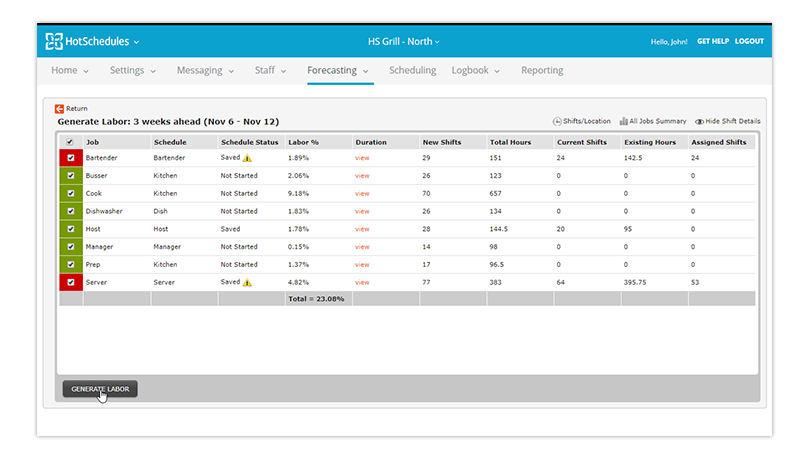 Check boxes marked in Green signify that no shifts yet exist in this schedule.  Those marked in Yellow, tell you that House, or unassigned shifts, exist in the schedule.  Red check boxes mean that assigned shifts already exist in this schedule.
HotSchedules will then supply this information to each schedule, enabling you to check against those figures while creating your schedules; plus, depending on your company's needs, provide you with a suggested number of unassigned shifts for each schedule.
Please note that some generated shifts may be slightly longer than expected.