Shift Pay Factor
An option to select different pay factors when creating shifts
Release date: June 14th 2023
Enabled by Default? - No

Set up by customer Admin? - Yes

Enable via Support ticket? - No

Affects configuration or data? - Yes
What's Changing?
Introduction of a new setting that, when enabled, will allow the user to select different shift pay factors when creating shifts.
Reason for the Change
Improved visibility of employees' pay rates will help managers keep better track of their wage spend.
Customers Affected
All Scheduling customers.
For HR & Payroll customers, this setting is only applicable when using Shift Pay at the Job Title setting level. See WFM UK: HR: Creating a Job Title for more information.
For HR & Payroll customers, increased pay for Bank Holidays (as an example) is managed via the settings for Statutory Days. See WFM UK: HR: Setting Statutory Holidays for more information.
Release Notes
The Organisation setting Shift Pay Factor Enabled will need to be applied by a system administrator.
From the Scheduling homepage, go to Settings > Organisations
Select Edit against the required Organisation

Scroll to 'Organisation Configuration'

Tick the box against Shift Pay Factor Enabled and then Save


Fig.1 - Shift Pay Factor Enabled Organisation Setting
Different shift pay factors can then be created, again by a system administrator.
Go to Admin Configuration > Shif Pay Factor Types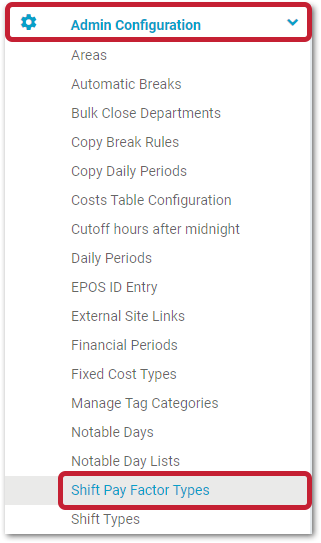 Fig.2 - Shift pay factor type - Admin Configuration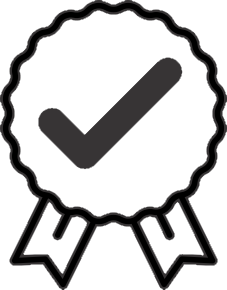 First, a 'normal' shift pay factor with pay factor 1 should be created. This will be used for regular shifts. When the shift pay factor setting (mentioned above) is enabled, this 'normal' shift pay factor will be the default when creating a shift.
Select Create New
In the Name field, type Normal
For the Shift Pay Factor, put 1
Select Save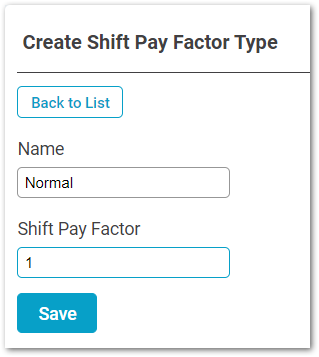 Fig.3 - Creating a 'normal' shift pay factor type
Create additional shift pay factors as required
A 'single rate' of pay has a shift pay factor of 1
'Time and a half' uses a pay factor of 1.5
For 'double pay', 2 is the shift pay factor
Creating Shifts with Different Shift Pay Factors
Open the schedule page and create a new shift

In the pop-up that appears, make a selection from the Pay type drop-down - the default is Normal, as per previous instructions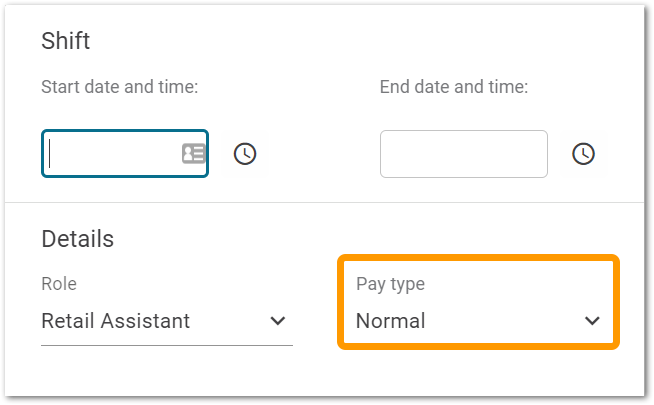 Fig.4 - Creating a new shift - Pay type 'Normal' is the default
When a different Pay type is selected. the shift will be rounded in green and the pay factor will appear in the tooltip, as shown in Fig.5.


Fig.5 - A shift with a different pay factor