Configuration Working Session Agendas
Workforce Management Expert: Recommended Implementation Services
Before attending these session(s) it is important that the initial information-gathering step is completed, by submitting the WFM Expert Package Form.
Based on your responses in the form, some of the below topics can be compressed, consolidated, or excluded depending on your needs.
The goal in this series is to confirm responses received in the completed configuration form and address any outstanding questions needed to complete the environment build process.
The 'Teams' column below notes the suggested audience for each session. All are welcome to attend the entirety of the series, but we understand that it can be difficult to coordinate multiple parties.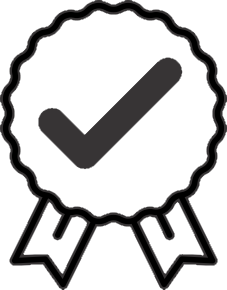 Please ensure there is representation from each department noted to allow for a productive session with conclusive outcomes.
Session 1 of 3
Time

Agenda Items - Labor Management and Time & Attendance

Teams

5 min

Fourth Solution Overview

About Fourth

Labor Scheduling

Form Review

Project Owner
Leadership Stakeholder
Technical
Operations SME
Training
HR Admin

10 min

Data Topology & Configuration

Master Data Configuration (Template Overview)

Job Codes

Management

Hourly

Employee Profiles

Employee sharing requirements

Sales, Guests, etc. (Labor Drivers)

Integration

Historical Data

Technical Plan / Installation

Project Owner
Leadership Stakeholder
Technical
Operations SME
Training
HR Admin

20 min

Labor Scheduler Configuration

Compliance Configuration

Review states and jurisdictions

Meal and break rules, split shifts, minimum shifts

Minor compliance and school calendars

Predictive scheduling/fair workweek

Employee access and permissions

Employee-initiated profile changes

Organizational hierarchy

Project Owner
Leadership Stakeholder
Technical
Operations SME
Training
HR Admin

10 min

Communication

Message Inbox

Broadcast Messages

Preloads

Surveys

Health Survey

Shift Ratings

Project Owner
Leadership Stakeholder
Operations SME
Training
HR Admin

10 min

Task Management

Daily/Weekly required task lists

To-dos

Logging

Daily Log Configuration

Staff Journal

Documentation Storage

Library documents

Contacts

Events

Project Owner
Leadership Stakeholder
Operations SME
Training
HR Admin
Session 2 of 3
Time

Agenda Items - Labor Optimization

Teams

10 min

Labor Optimization Feature Overview

Forecast Tool / Best Practices

Forecast Adjustments

Labor Modeling & Types of Rules

Labor Generation Types

AutoScheduler

Our Approach

Project Owner
Leadership Stakeholder
Operations SME
Training

70 min

Rule Building Exercise Part I

Identify Job Codes/Roles

Define Drivers

Revenue Streams/Centers

Rule Building Exercise Part II

Minimum Staffing Standards

Fixed task Labor Rules

Rule Building Exercise Part III

Volume-Driven Labor Rules

Labor Targets / Budgeting

Project Owner
Leadership Stakeholder
Operations SME
Training
Session 3 of 3
Time

Agenda Items - Fuego

Teams

60 min

Team Setup Review

Launch Date

Offer Percent - can we make a short article explaining offer percent and adjustment options

Pay Groups

In Site Admin Demo

Dashboard

Navigating Menu

Dashboard data elements

Navigating menu

Reporting Overview

Employee Search

Criteria and Results

Status Explanations - what are the diff statuses?

Batch Admin Tool

How to Create a Batch

Batch Actions- what else are these?

Payroll Processing

Repayments

Schedule of Repayment

Reports view

Project Owner
Leadership Stakeholder
Operations SME
Training
HR Admin