The Labor Budget in HotSchedules helps you see how your schedules are matching up to your forecasts by populating the scheduled column in your Proforma's By Percent - Labor Percent section.
For help in setting up your labor budget, check out the QuickGuide on setting up the labor budget.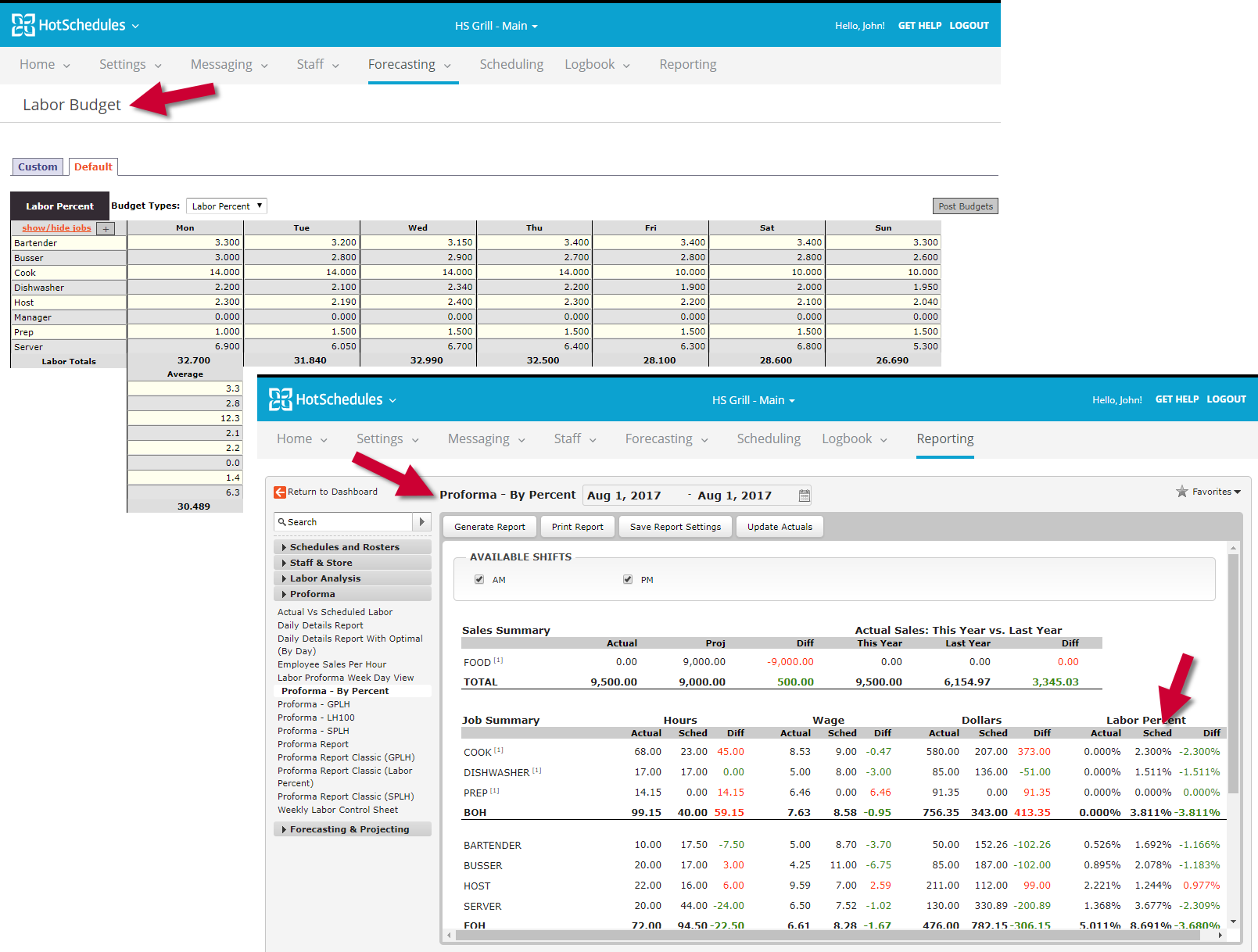 The Labor Budget tool is located under the Forecast tab. The Labor Budget tool defaults to Labor Percent, but you can use Labor Hours if preferred.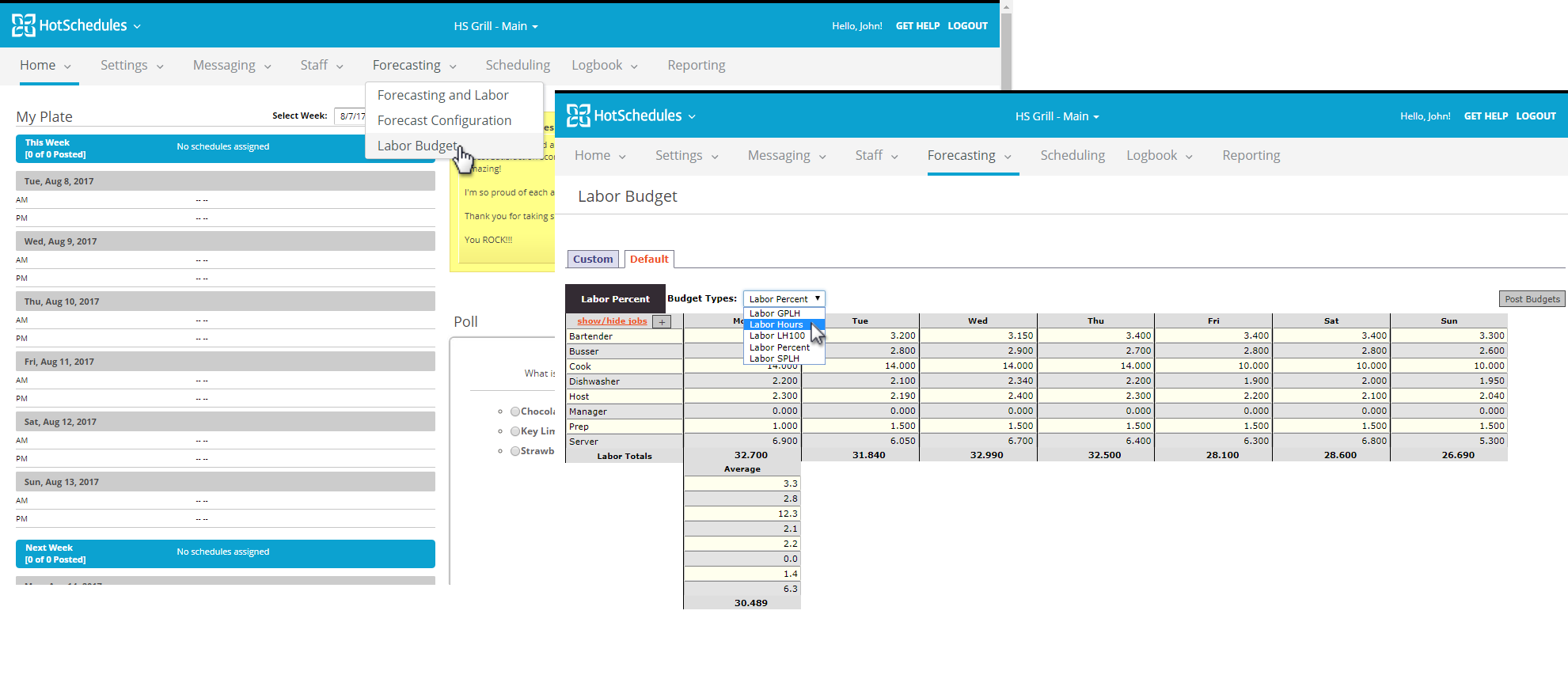 To adjust Labor Budget tool, simply highlight and type in the new figure.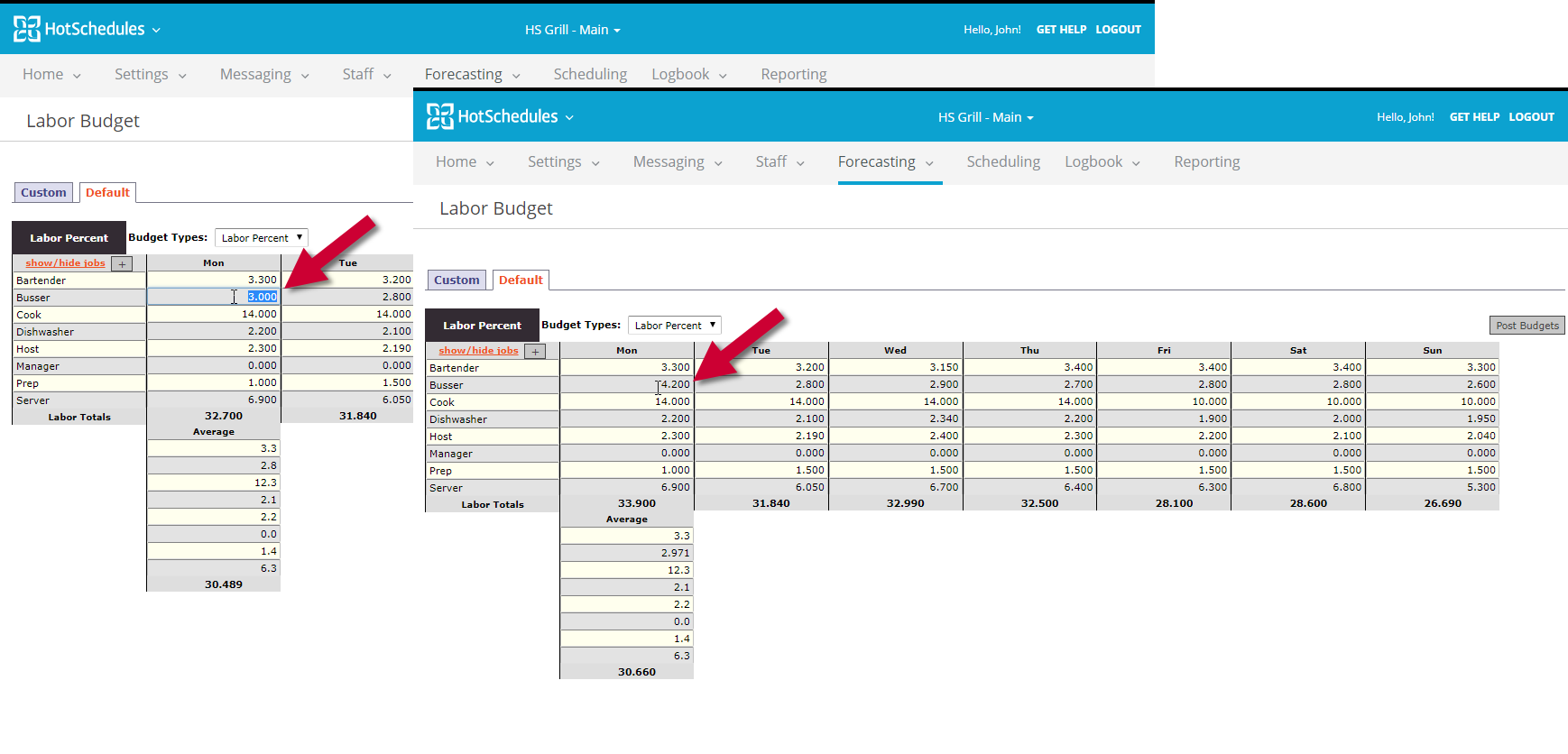 By default, the Labor Budget tool looks at whole days. If you'd like to define your labor budget by day part, click the plus button. The labor budget tool will expand to show day parts. Highlight and adjust each figure as described above.
When you are finished, click Post Budgets to update your labor budget in HotSchedules. This adjustment will remain in HotSchedules until you change it.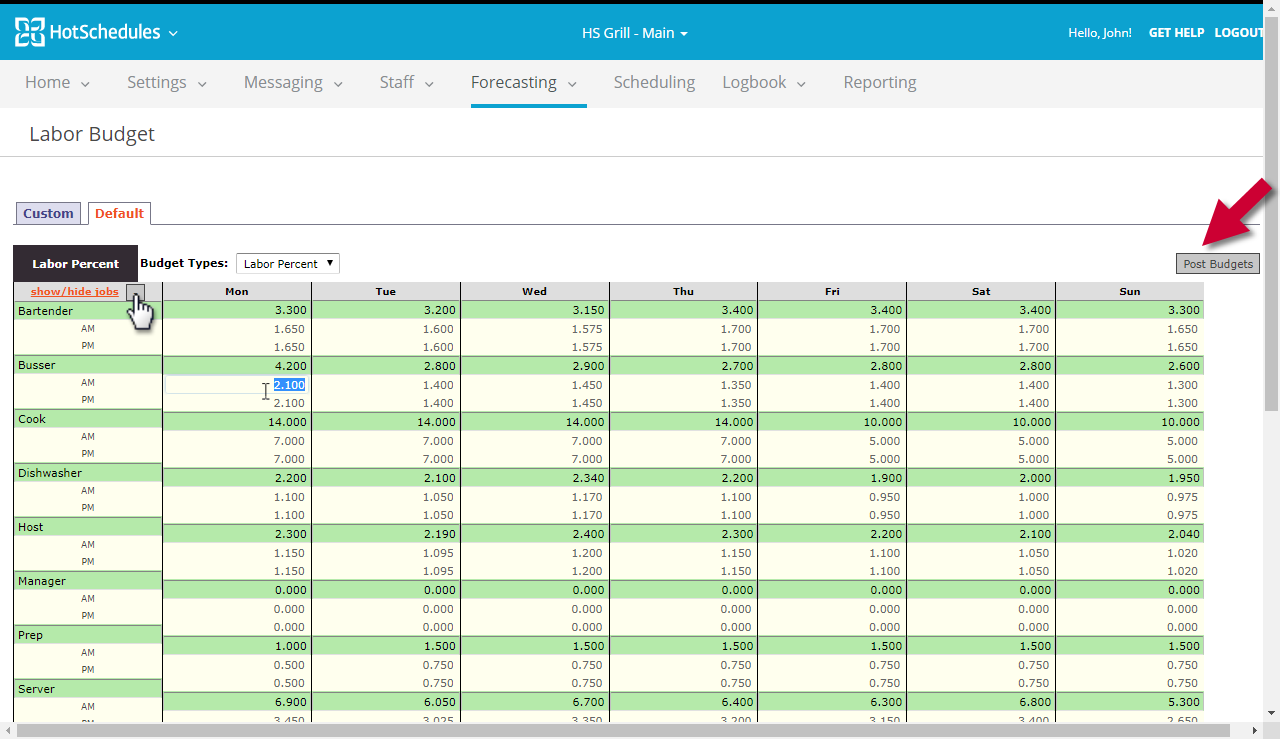 You are able to adjust the labor budget for specific weeks, without changing the default labor budget.
Under the Custom sub-tab, select the desired week. After you post the custom budget, that budget will then automatically take effect only during the selected week.