Summary
Organisation Setting to Display Employees' Preferred Names
A new setting to make employees' preferred names display within Labour Productivity.
Release date: May 19th 2022
Enabled by Default? - No

Set up by customer Admin? - Yes

Enable via Support ticket? - No

Affects configuration or data? - Yes
What's Changing?
A setting that displays employees' preferred names on particular pages within Labour Productivity.
Reason for the Change
To make it easier for managers to identify their team members and staff when planning the schedule.
Customers Affected
All customers using Labour Productivity.
Release Notes
Organisation Configuration
To display employees' preferred names for an Organisation, administrator users will:
Go to the Scheduling home page

Select Settings Setup & Management
Select Edit against the required Organisation
Under 'Organisation Configuration' scroll down and tick the box against Display Preferred Name
Then Save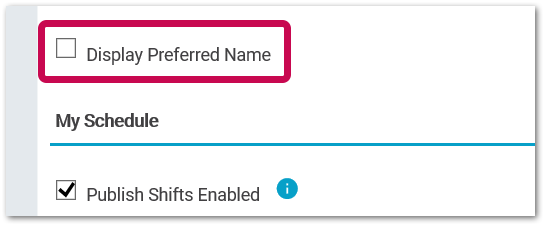 Fig.1 - Display Preferred Name setting
Preferred Name Setup
For UK HR & Payroll-integrated customers, employees' preferred names are set up and managed through the HR module.
Log in to HR > Employees > Employee List > Search for and select an Employee
Go to Employee Info > Personal Details
Enter the Preferred Name and Save
The preferred name will then be sent to Scheduling to update the employee's record.
For any 3rd party HR-integrated customers, the preferred names will need to be sent to Fourth.
For information on the required format, please see - https://developer.fourth.com/en-gb/docs/labor-productivity-api/reference#operation/Employee_ImportEmployeeAsync - under personal_Details

If an employee has no preferred name, their first and last name will be displayed in Scheduling.
Preferred Name Display
The pages within the solution that will display preferred names from 19th May 2022 are:
Schedule page (see Fig.2)
Time & Attendance page (see Fig.3

Daily Roster Report

Schedule Warnings tab

Printable Schedule

My Schedule App

Activity Based Scheduling Page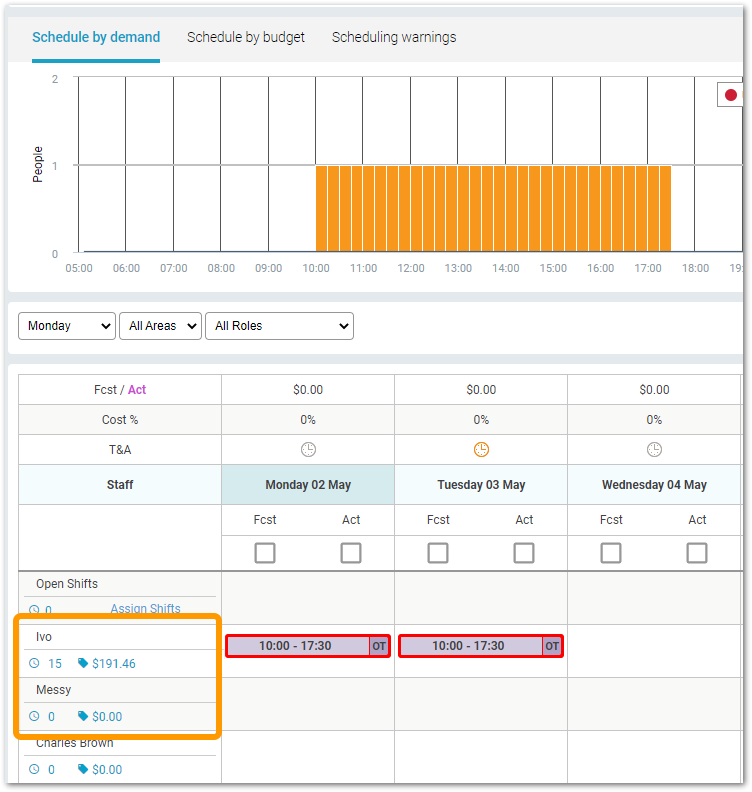 Fig.2 - Schedule page - employee name label

Fig.3 - Time & Attendance page - employee name label