Who needs a PeopleMatter account?
Candidates who are being considered for a position and asked to submit information required to complete a background check through the PeopleMatter platform
New employees who are hired through the PeopleMatter platform and who need to complete new hire onboarding.
Managers and administrators who log into PeopleMatter to complete hiring workflows
A PeopleMatter account is created in two ways:
By being added to a company's account using PeopleMatter as a manager or administrator

By being hired or asked to enter additional information for a background check through a company's PeopleMatter account
Setting up your Account
To create your PeopleMatter account, go to your 'Create Account' email or text and use the highlighted URL

If you have not received an email or text to create your account, please be sure to check your spam folder and allow emails from donotreply@peoplematter.com to your inbox.
Enter your First and Last Name
Create your Four Digit PIN
Enter your birth Month and Day
Select Next and then create a Username
Create a Password
Enter your Security Questions and Answers
Select Submit to sign in and start using your account 
Creating a Username

Make sure to select something that you will remember in the future. You will need this to access important work documents if hired
A username can contain:
Letters

Numbers 

Special characters (

must be between 6-64 characters)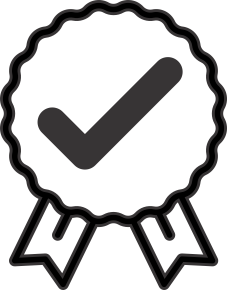 Tip: You can use your first name, last name, and last 4 digits of your social security number as a username.

Creating a Password
Password requirements:
At least 7 characters
One uppercase and one lowercase letter
One number (0-9) or one non-alphabetic character (#%$*)
Must not contain your username, email address or any part of your name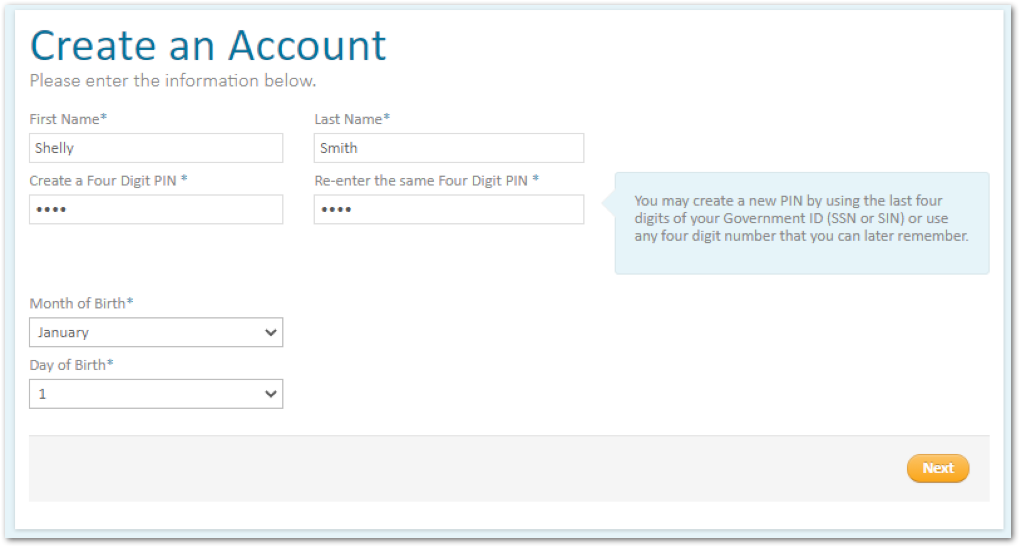 Fig.1 - Creating an Account

How can I edit my account information?
Log in to PeopleMatter at https://my.peoplematter.com with your Username and Password
On your Work File, select Edit Account Information

Fig.2 - Edit Account Information
From here you can update the following sections:
Personal Information - Name, Phone Number(s), Email Address, Address, and Date of Birth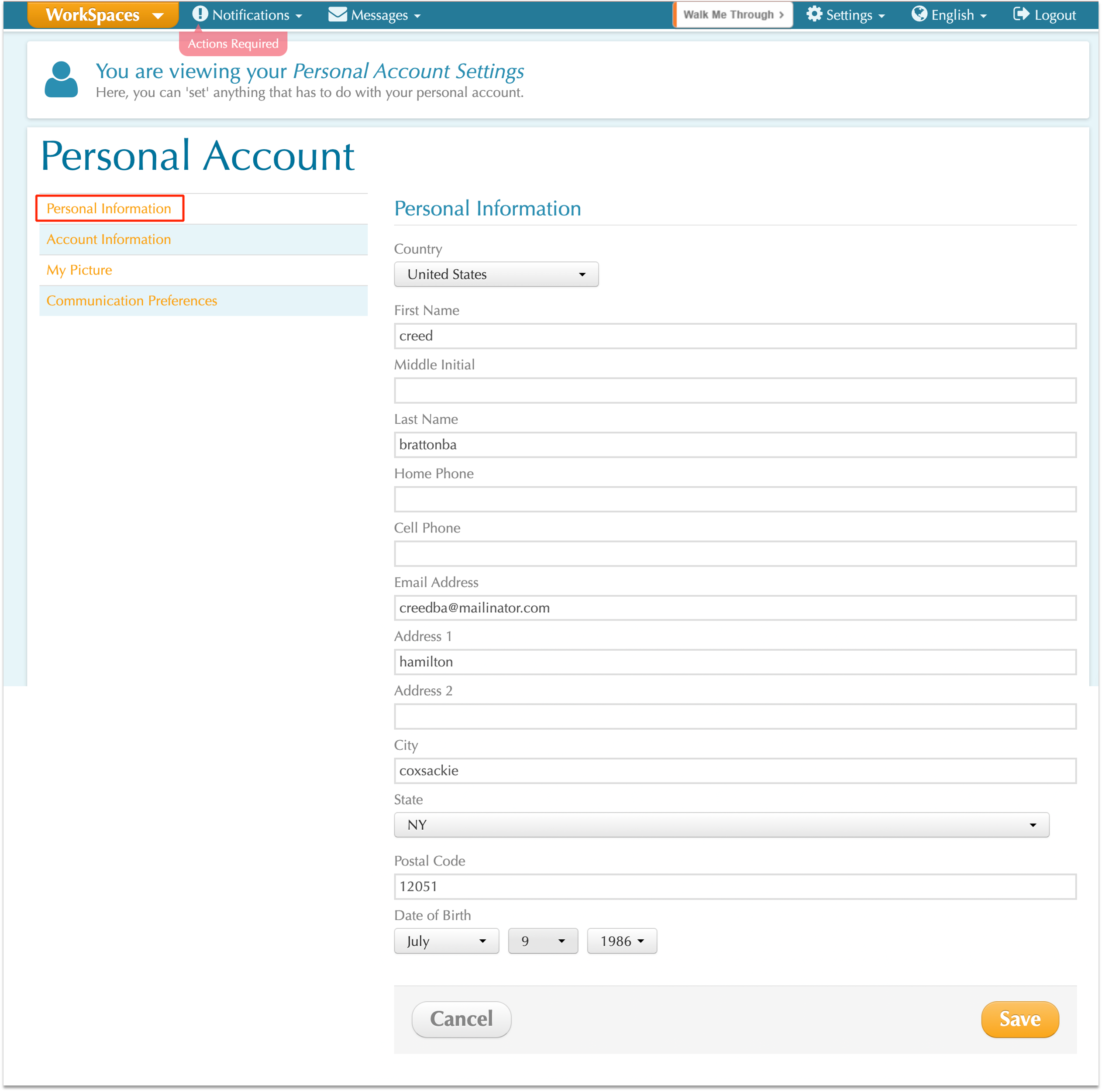 Fig.3 - Edit Personal Information
Account Information - Username, Password, Security Questions, and PIN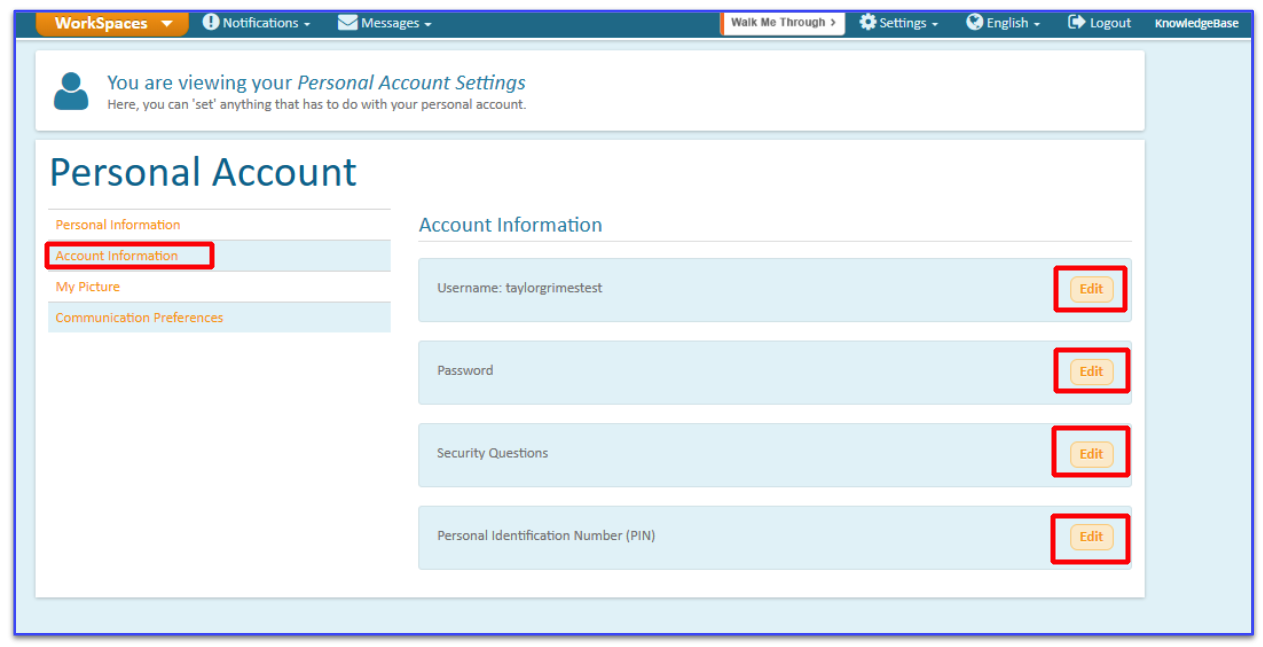 Fig.4 - Edit Account Information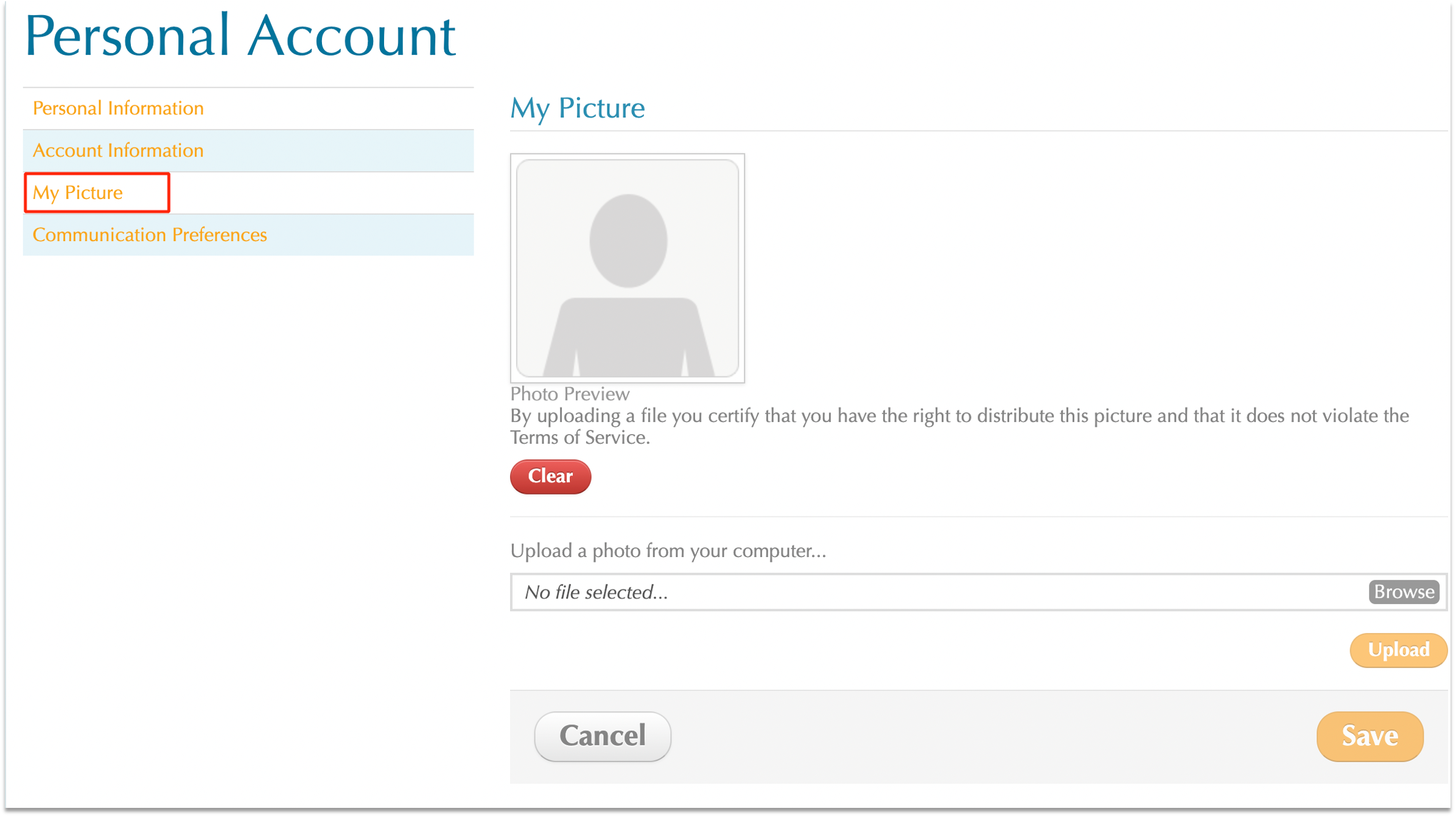 Fig.5 - Edit My Picture
Communication Preferences - Text Notifications for job applications and schedules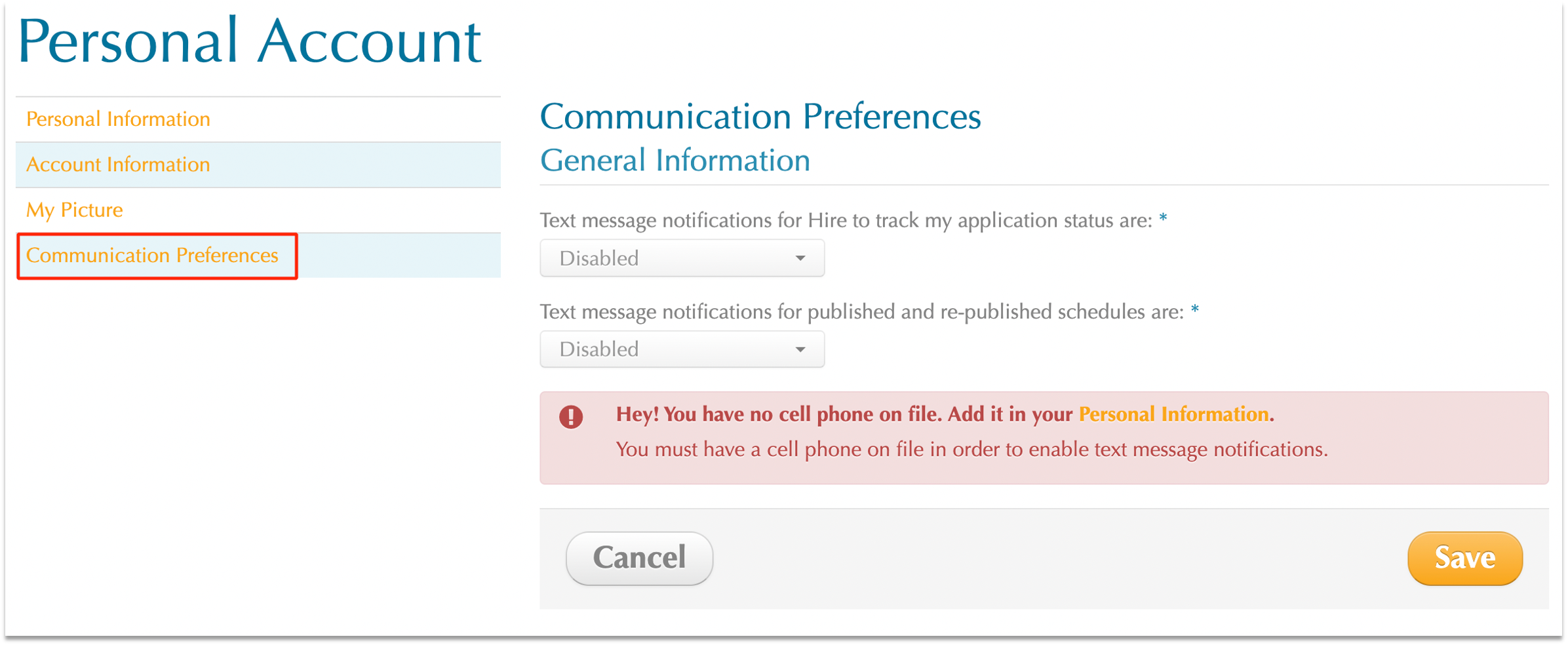 Fig.6 - Edit Communication Preferences

Please note: to make any changes to your Onboarding Documentation, please reach out to your Manager directly. 

I can't log in to my PeopleMatter account