Summary
Renaming of Labour Productivity Module within UK HR and Payroll
'Labour Productivity' will be renamed to 'Scheduling'
Release date: March 31st 2022
Renaming of Labour Productivity Module within UK HR and Payroll
Enabled by Default? - Yes

Set up by customer Admin? - No

Enable via Support ticket? - No

Affects configuration or data? - No
What's Changing?
When accessing it from UK HR, the Labour Productivity module will be renamed to 'Scheduling'.
All functionality will remain unchanged.
Reason for the Change
Fourth has been working on a new version of Labour Productivity, to provide a solution for a non-revenue based labour model - this will be called 'Activity-Based Scheduling'. Renaming the standard Labour Productivity module to 'Scheduling' will help to streamline and simplify the nomenclature of this key Fourth product.
To find out more about Activity-Based Scheduling please liaise with your Fourth contact.
The change in name for the module will mean that the following names will now be used when referencing the different scheduling options:
Labour-Based Scheduling (LBS) - formally known as 'Advanced Schedules'
Revenue-Based Scheduling (RBS) - formally known as 'Labour Productivity'
Activity-Based Scheduling (ABS) - formally known as 'LP for Hotels & Demand Scheduling'
Please see WFM: Scheduling Options Explained for more information.
Customers Affected
All customers using the Labour Productivity module.
Release Note Info/Steps
Currently, within the Menu selection, there is an option to select Labour Productivity which directs users to that module - see Fig.1.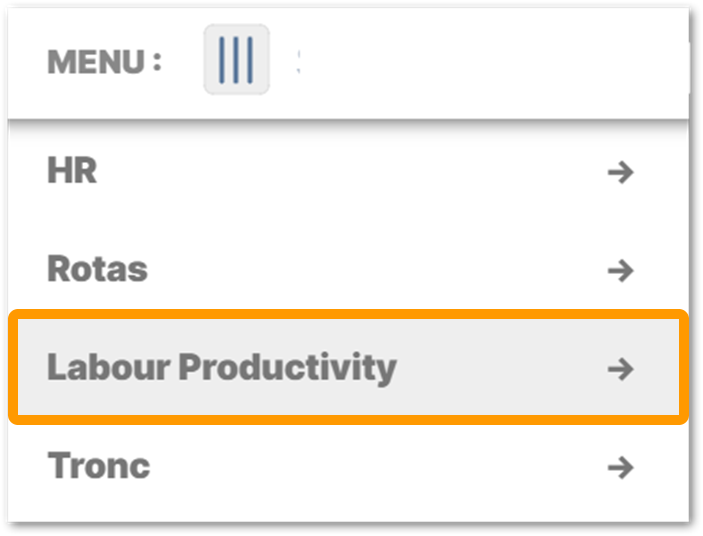 Fig 1. Current menu selection
From 31st March 2022, Labour Productivity will be renamed as Scheduling - see Fig.2.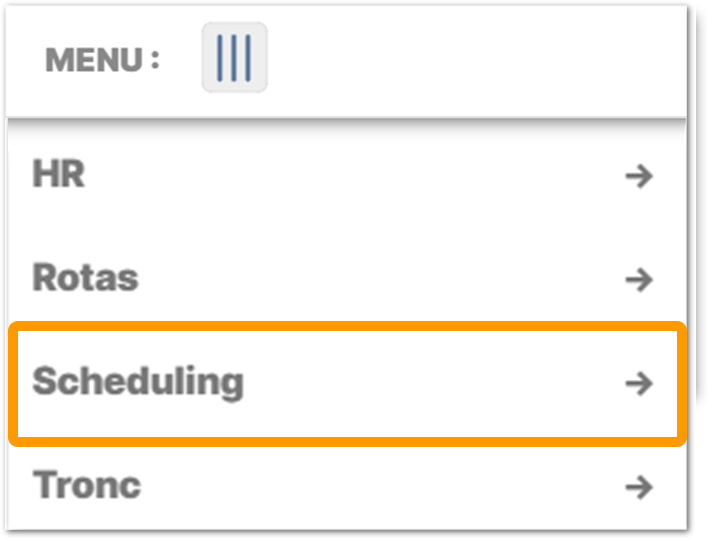 =
Fig.2 - New 'Scheduling' menu selection