What's Changing?
The 'Product Banding' global setting will be used as part of a gap check request when Menu Cycles central users verify Menu Cycles before publishing.
Release date: 6th July 2021
Reason for the Change?
Before this change, when a Menu Cycle was verified before publishing, product banding was always checked as part of the gap check request, regardless of whether the global setting was enabled or not.
Customers Affected
All customers using Menu Cycles with Inventory.
Enabled by Default? - Yes

Set up by customer Admin? - No

Enable via Support ticket? - No

Affects configuration or data? - Yes
Release Note Info/Steps
To apply the product banding global setting for an organisation:
In Inventory, go to Setup > All Options > Global Settings
Use the Module drop-down and select Products
Expand Organisation Settings and apply the Apply Product Banding to Organisation setting as required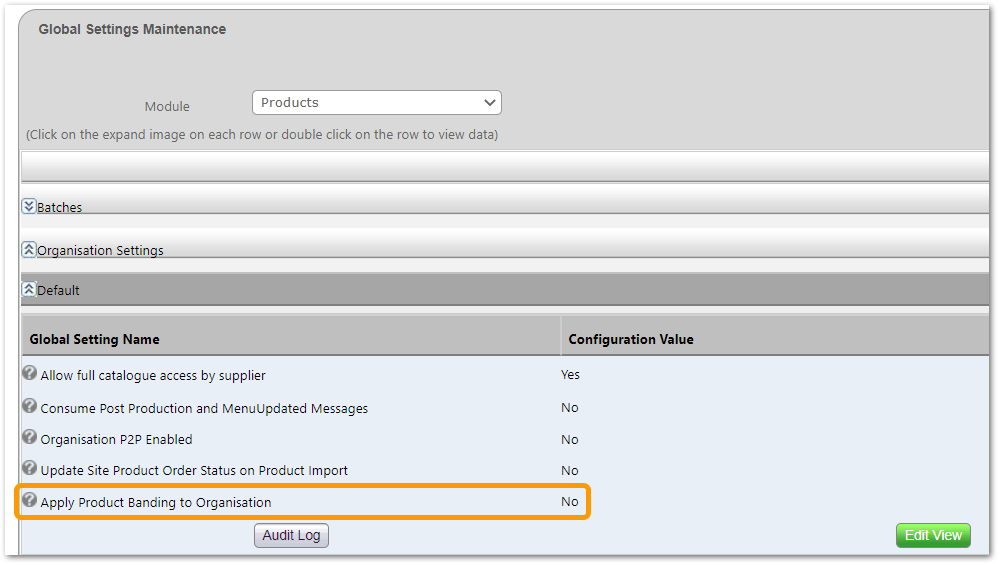 Fig.1-Apply Product Banding to Organisation global setting
In the example shown in Fig.2, a user has run the verification for the 'Bourgas' location. The product banding setting is enabled for the organisation, and the price band is missing for 'Appleton Special Jamaican Rum AF'.


Fig.2 – Missing price band exception
When the product banding setting is disabled and the user runs the verification for the same location, the missing price band exception is not returned - see Fig.3.


Fig.3- Missing price band exception not returned