What's Changing?
Invoices that require no user-made decision will be automatically approved and, depending on a global setting, marked for export.
Release date: 12th May 2021.
Reason for the Change
To save time. Currently, these invoices are shown when viewing invoice discrepancies and require manual approval by users.


Customers Affected

All Inventory customers using Invoice Management.
Release Notes
Invoices will be automatically approved when there is no decision to be made by the user.
When all invoice lines match within configured tolerances, no decision is required – see Fig.1.

Fig.1 – Matched lines in an invoice
If there are any substitute products that the system doesn't recognise, they are matched on quantity – see Fig.2.


Fig.2 - Substitute product matched on quantity
For both examples shown in Fig.1 and Fig.2, the status of the invoices will be 'Matched-Approved'.
By applying a global setting (see instructions below) the status of the invoices will be 'Marked for Export'.
'Auto Mark Documents for Export' Global Setting
Go to Setup > All Options > Browse Suppliers > search for and select supplier
Go to the Edit Details tab and tick the box against Auto Mark Documents for Export
Select Save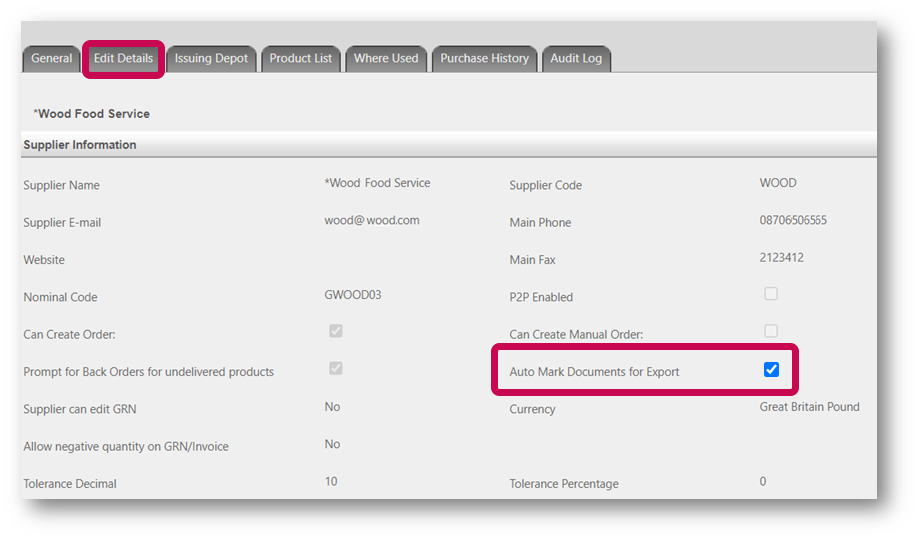 Fig.3 – Auto Mark Documents for Export – global setting