What's Changing?
Already 'Published To' destinations will be hidden by default in the 'Select Destinations' view.
Release date: 20th January 2021
Reason for the Change
Increased ease of use for Central users using the 'Publish' workflow.
Customers Affected
Central Menu Cycle users who have permission to publish Menu Cycles to Locations.
Release Notes
In the 'Select Destinations' view, Locations that have been 'published to' will be hidden, with an option to view.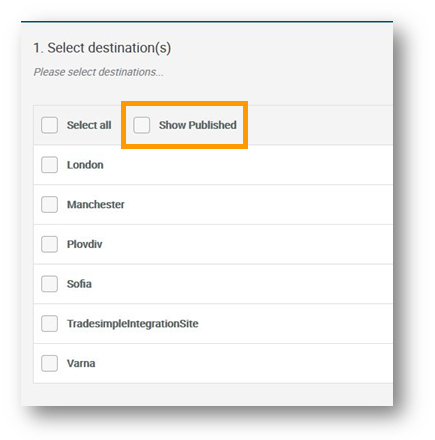 Fig.1 - The 'Select Destinations' view, and 'Show Published' option
When the Show Published option is selected, all published-to Locations are displayed in alphabetical order above all 'not yet published to' locations.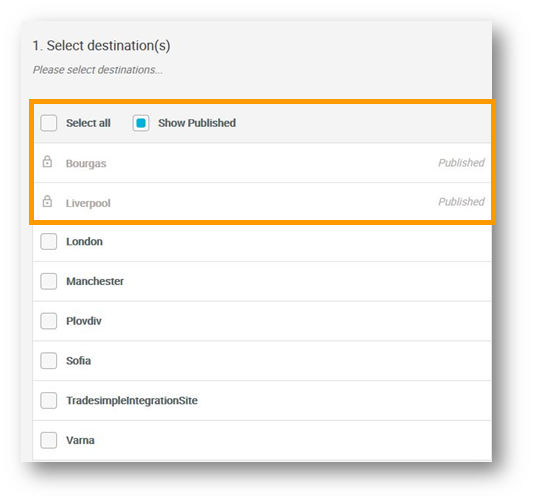 Fig.2 - Published-to Locations revealed