What's Changing?
Configuration has been introduced that prevents purchase orders created in the Ordering app from generating goods received notes in Inventory.
Release Date: 9th December 2020
Reason for the Change
The setting allows customers using a Recipe & Menu Engineering and Inventory setup, but whose sites are not yet using core Inventory functionality, e.g. stock management, to supress the creation of transactions that prevent downstream activities, e.g. ingredient archiving, from occurring without significant manual intervention.
Customers Affected
The change is controlled by configuration against organisation/site and is disabled by default.
Release Notes
Configuration
An organisation level setting, Do not create GRNs from Ordering app, has been introduced.
Go to

Setup > All Options > Company Admin > Global Settings > Module = Purchasing > ORG_GlobalSetting

Apply the setting

Do not create GRNs from Ordering app


Fig.1 – Organisation level setting
The same setting can also be applied at site-level.
Go to

Setup > All Options > Security > Organisation Hierarchy >

select

Edit

against a site
Scroll down and select

Do not create GRNs from Ordering app

Save

changes


Fig.2 – Site level setting
When the setting is applied at the organisation level it will be applied to all sites within that organisation. It can be disabled by default to permit GRNs being created for select sites allowing management on a location-by-location basis in the even that there is a mixture of setup/use.
Likewise, it does not need to be enabled at the organisation level and can be applied to selected sites by exception.
Purchasing & Impact in Inventory
When the setting is enabled, purchasing through the Ordering app is completed as usual – see Fig.3.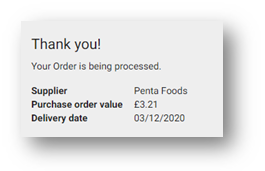 Fig.3 – Order placed in the Ordering app
Once the purchase order has processed, a record of the transaction is created in Inventory – see Fig.4.


Fig.4 - Record of purchase order in Inventory
However, no pending delivery will be created, either in Inventory or the Receiving app – see Fig.5 & Fig.6.


Fig.5 – No pending delivery in Inventory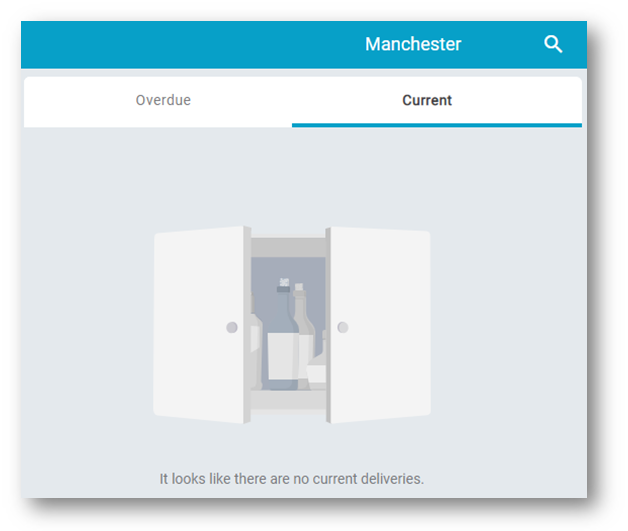 Fig.6 - Fig.5 – No pending delivery in the Receiving app
This allows the following outcomes to occur:
A document thread containing only the purchase order is created
The purchase order is transmitted to the supplier through the configured method
Site item statistics are not updated, i.e. stock movement information, as the orders are not affecting Inventory
Product level information, e.g. quantity on order, is not returned to the Ordering app
As GRNs are not being created, and the item is deemed to not be in use, where products are removed from site these should now archive immediately.

Please note

, the product will only archive if it is not used in recipes attached to the site