What's Changing?
The Document Reconciliation page will become the default page when navigating to the Documents tab.
Release date: Thursday 26th November 2020
Reason for the Change
Document Reconciliation is the most heavily used documents page, therefore is being made the default. Users can now start reconciling documents without an additional click/step.
Customers Affected
All Inventory customers using the document management/invoice management capability.
Release Notes
'Document Reconciliation' will be the default page returned when users navigate to the Documents tab.
Currently, 'Document Search' is the default page.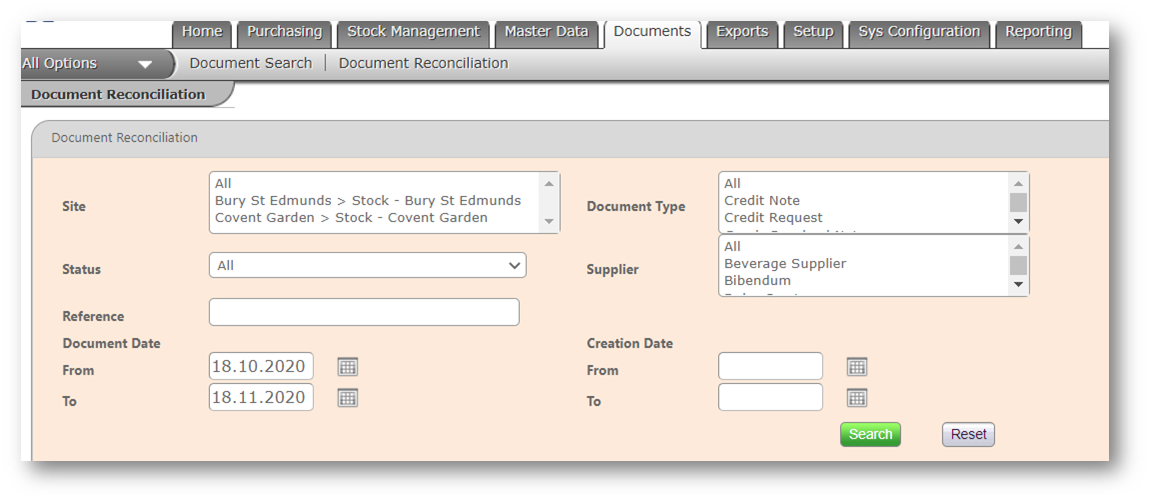 Fig.1 – Documents tab, and the Document Reconciliation page displaying as default