Overview
WAPE stands for Weighted Absolute Variance Percentage. Use this dashboard to measure the accuracy of the Managers and System Sales Forecast vs Actual Sales.
The comparison of Actual and Forecast Sales may fluctuate day to day. If Actual Sales is higher than the Forecast on some days and then lower on others, this means the weekly variance hides the variability of the daily variance.

WAPE removes the 'netting' of higher and lower variances, clearly identifying on which day of the week there is a large difference between Actual and Forecast Sales.
Go to the Productivity dashboard and select the WAPE tab
Select a range from the DATE filter and Apply

Fig.1 - Selecting a date range from the WAPE tab
Look for the report called 'By Day'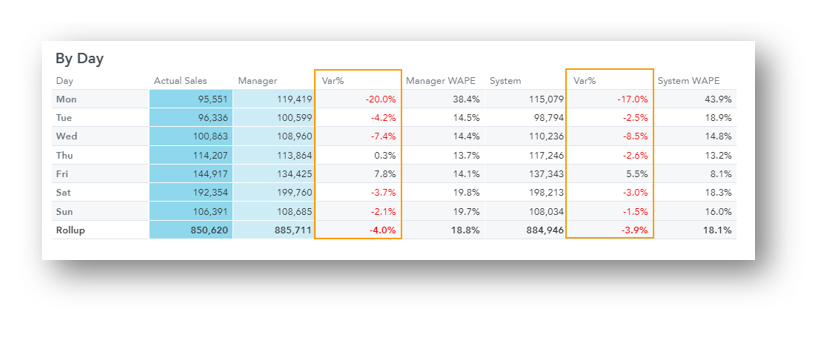 Fig.2 - The By Day WAPE report