Overview
Selecting a shift will display its details and also notes if there are any. This is to provide employees with more information about their shifts.
To view shift details, select any

shift

showing in My Schedules
The Shift Details page will then display (see Fig.1).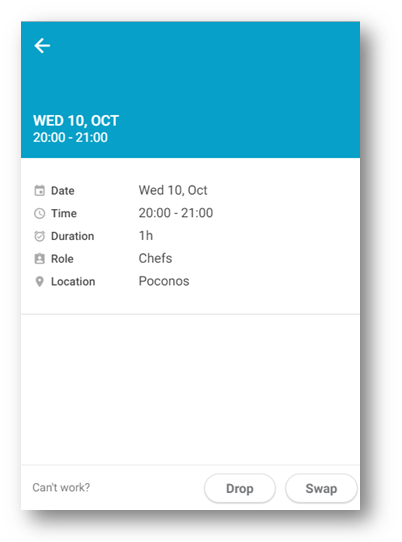 Fig.1 - Shift Details page
If Shift Notes have been published from Labour Productivity they will show in the Shift Details page as a 'Shift Notes' page.