Summary
Feature 1

Feature 2

A new setting to allow 'paid breaks' when scheduling shifts for employees

Paid Breaks in Automatic Breaks

A new option that allows paid breaks to be configured when creating automatic break rules
Release date: June 28th 2023
Paid Breaks in Scheduling
Enabled by Default? - No

Set up by customer Admin? - Yes

Enable via Support ticket? - No

Affects configuration or data? - Yes
What's Changing?
Introduction of a new setting that, when enabled, will allow breaks to be set as 'paid'.
Reason for the Change
To give the option for break minutes not to be deducted from employees' pay.
Customers Affected
All Scheduling customers using the new Scheduling 2023 version.
Release Notes
Organisation Setting

The organisation setting Enable Paid Breaks will need to be applied by a system administrator.
From the Scheduling homepage, go to Settings > Organisations
Select Edit against the required Organisation

Tick the box against

Enable Paid Breaks

and then

Save


Fig.1 - Enable Paid Breaks setting
Once enabled, any Locations using paid breaks will need to be configured to use the functionality.
To configure break rules:
From the Scheduling homepage, go to Settings > Locations
Select Edit on the Location to enable paid breaks for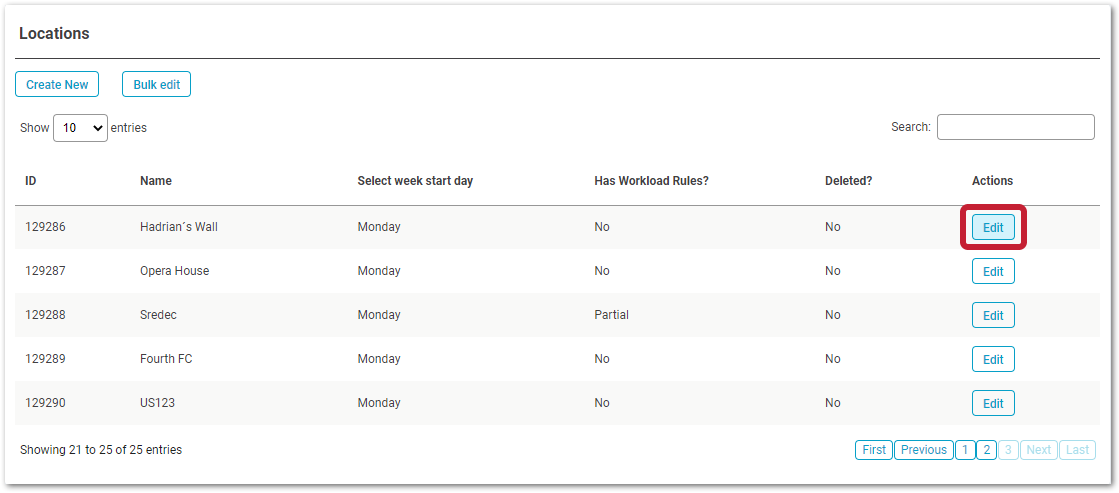 Fig.2 - Location Settings
Tick the box for Enable Paid Breaks and then select Save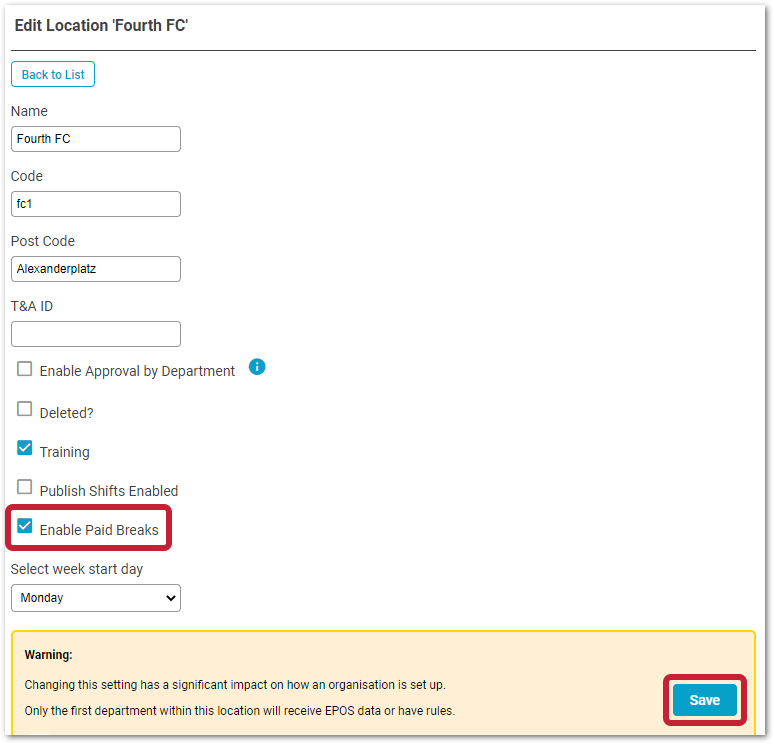 Fig.3 - Location Settings Enable Paid Breaks
Then, when scheduling shifts at that Location, use the

Paid break switch as required and Save- see Fig.4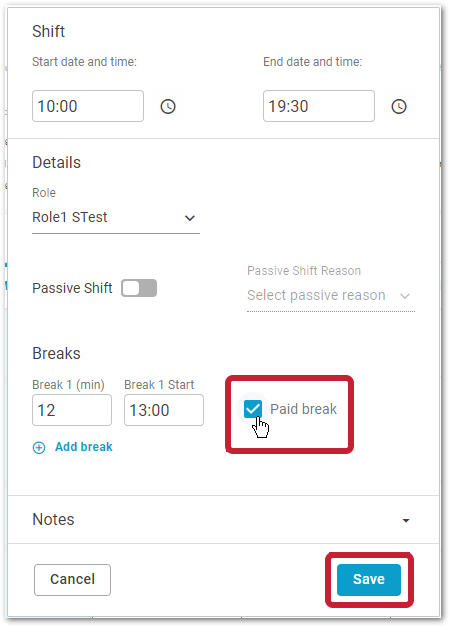 Fig.4 - Shift pop-up 'Paid break' switch - Schedule Page
The break minutes will then not be deducted from the total minutes worked on that shift. Within the employee cell, the hours are the number of worked hours (excluding break minutes).
The example below in Fig.5 shows an employee who has worked 7 hours, though their shift ran from 10:00 to 17:30 (7.5 hours). The half-hour paid break is deducted from their hours 'worked' but it is included in the minutes sent to be processed in the payroll calculations.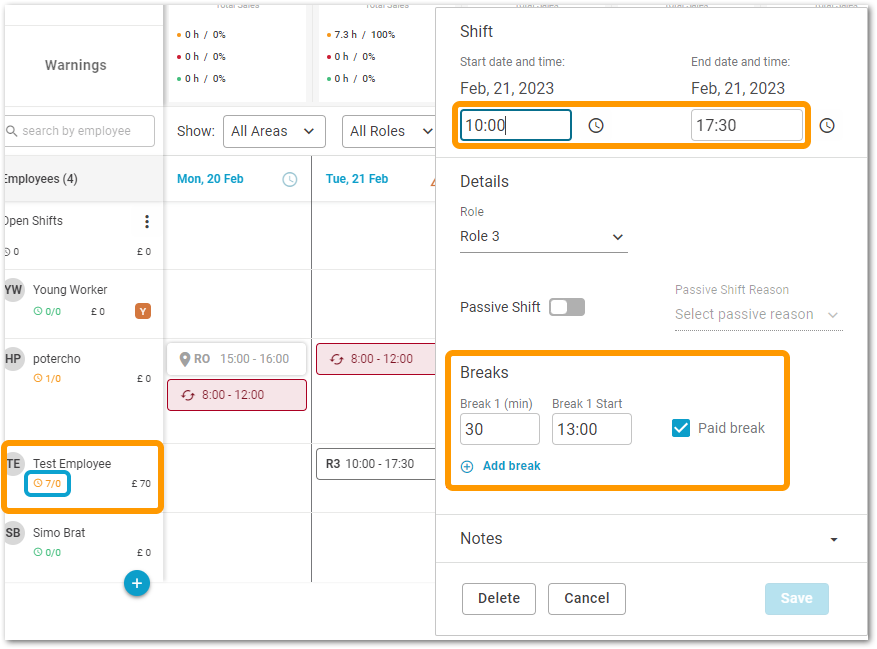 Fig.5 -Employees' hours will be displayed as the hours worked (excluding break minutes)
Paid Breaks in Payroll
Upon submission of the schedule, details of paid breaks will be included in employee payslips as a separate line.
To view an employee's payslip, go to Payroll > Employees > Employee list > Select Employee
Select Employee Payroll info > Past Payslips > View HTML

Fig 8. Past Payslip
Paid Breaks will be paid at the employee's normal hourly rate
Reporting
An option to include Paid Breaks in the Wage Cost function calculations has been added so that the full wage cost is available within the Analysis Page
To add Paid Breaks to the wage Cost, go to Rotas > Administration > Wage Function Setting

Fig 9. Wage function setting
To ensure the value of the paid breaks are included in the wage cost calculation, select Wage Cost
To have the paid breaks cost displaying in the Analysis Page, select Display
Input appropriate text to the Label and Help Text fields
The following Export will be updated with the Paid Breaks field and calculation when enabled in wage Function setting:
Rotas > Reports > Weekly Overview report V3
Paid Breaks in Automatic Breaks
Automatic breaks functionality has been extended to support the following:
2 break records per shift

Ability to set individual automatic breaks as 'paid'
In the example shown below, the Minimum Break rule is applied. This means that for any shifts lasting more than 7 hours, a total of 90 minutes of break time will be added. Of that time, 30 minutes will be paid and 60 minutes will be unpaid.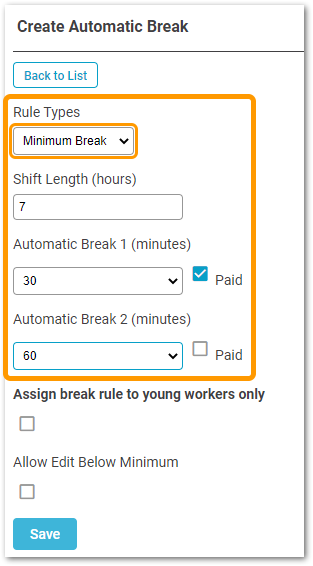 Fig.6 -Automatic break configuration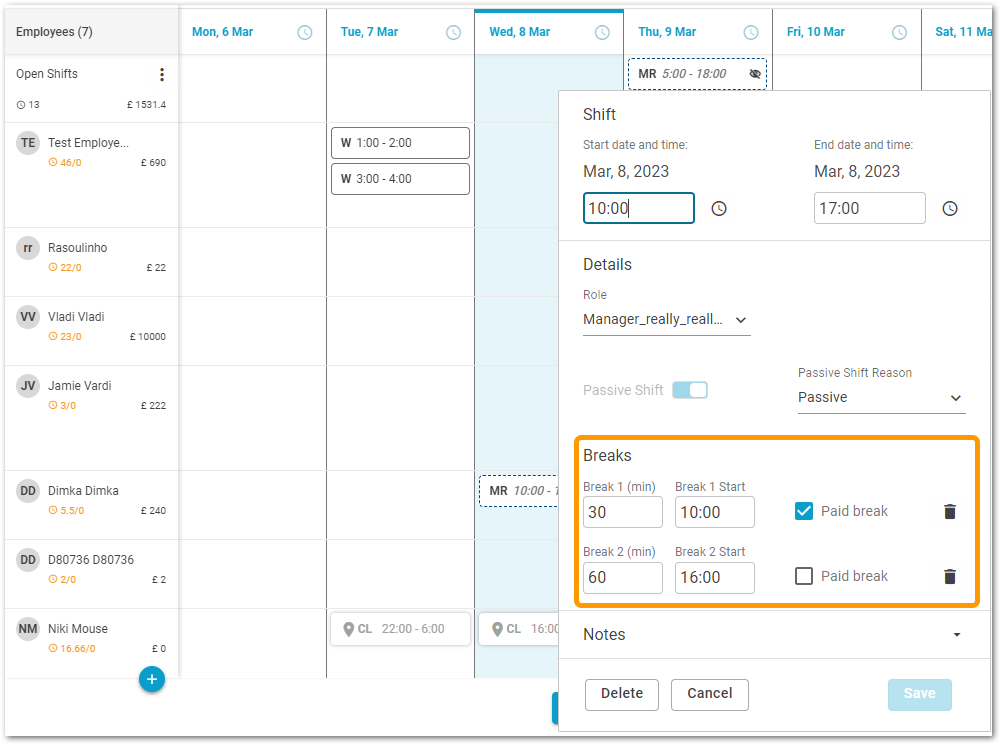 Fig.7 -Shift creation - paid and unpaid automatic breaks