Summary
Search By Barcode Using an Externally Connected Scanner
Barcode search has been extended to support capturing barcodes from an externally connected scanner.
Release date: July 21st 2022
Counting app: Use an External Device to Search by Barcode
Enabled by Default? - Yes

Set up by customer Admin? - No

Enable via Support ticket? - No

Affects configuration or data? - No

Roles Affected: - Stock Counters using externally connected scanning devices
What's Changing?
When stock counting, an external barcode scanner can now be used to search for products. Search results will include all products matching the keyword text or the barcode.
Reason for the Change
Increased ease of use for customers who prefer external scanning devices to find products in the Counting app.
Customers Affected
All Adaco customers using the Counting app.
Release Note Info/Steps
When counting an area, required items can be found by scrolling down the page or by entering a keyword in the search field.
It is now possible to also use an externally connected scanner to find items in the Counting app.
Connect an external scanner (via Bluetooth) to the mobile device that is running the Counting app

Tap/click into the search field - leaving it blank

Scan an item
The item's barcode number will then appear in the search field, along with its details below - as has happened in the example shown in Fig.1.
The barcode number can also be typed into the search field.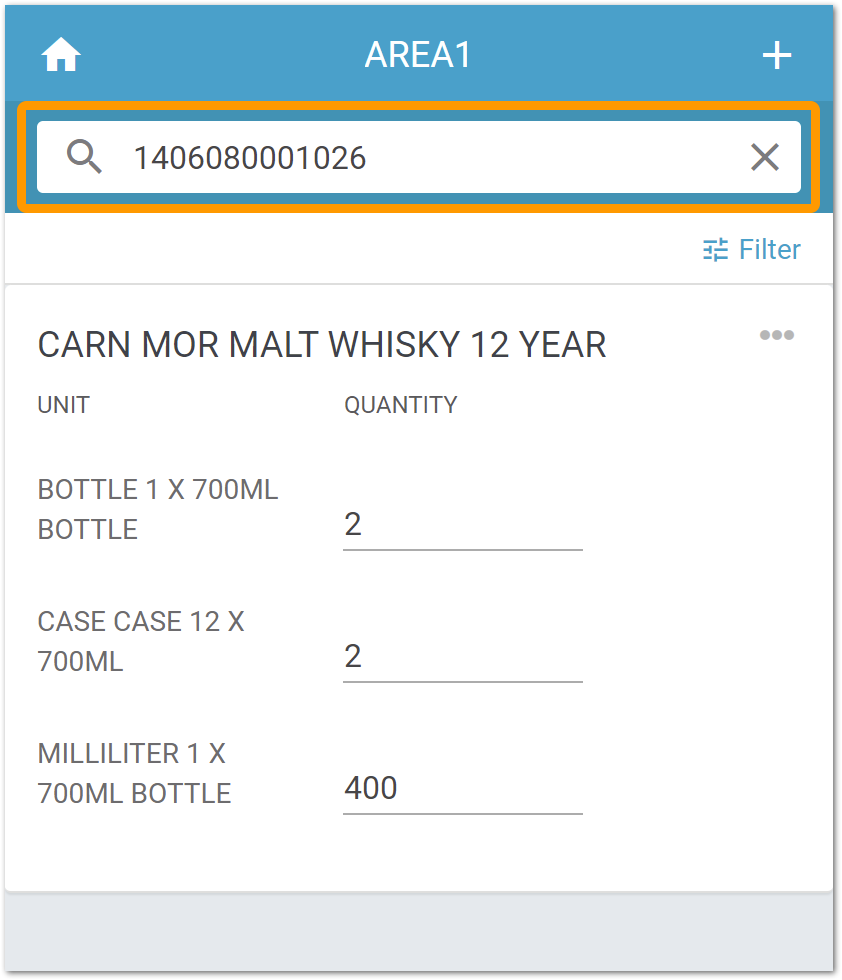 Fig.1 - Scanning barcode with an external device will populate the search field
Additional Resources