Overview
On 15th June 2022, the Internet Explorer 11 desktop application will no longer be supported on certain versions of Microsoft Windows 10.
Microsoft is encouraging users to switch to Microsoft Edge, which will provide support for legacy websites and apps via an Internet Explorer (IE) mode if required. Further details can be found here.
Workforce Management UK (WFM)
Fourth's UK HR and Payroll software has been updated so that the following modules are now multi-browser compatible:
Benefits

HR

Payroll

Pension

Rotas

Scheduling

Training

Tronc

Tronc 2
They are compatible with the following browsers
Internet Explorer

Microsoft Edge

Google Chrome

Mozilla Firefox

Apple Safari

For modules not listed, they will be accessible using Microsoft Edge's Internet Explorer Compatibility mode
Reporting
Within HR & Payroll, there are different reporting options when accessing the reports using the Reports > View Reports path.
When accessing the reports using Internet Explorer, there are three Report Output Versions


Fig 1. Report Output Formats within Internet Explorer
When accessing the reports using other browsers, there are currently only two.


Fig 2. Report Output Formats within Other Browsers
Work is currently ongoing to build a new Reporting engine which will give users more flexibility when viewing reports in all browsers. Please look out for further release notes in the summer of 2022.
Enabling Internet Explorer Compatibility Mode in Edge
Microsoft Edge has an Internet Explorer mode so that users can continue using Internet Explorer websites in the Edge browser.
There is no requirement to download a third-party browser to overcome compatibility issues.
To enable the compatibility mode in an Edge browser, select the ellipses icon on the top right-hand corner of the browser window


Fig.3 - Ellipses icon in Edge
Select the Settings option from the drop-down menu


Fig.4 - Settings option
From the left sidebar, select Default Browser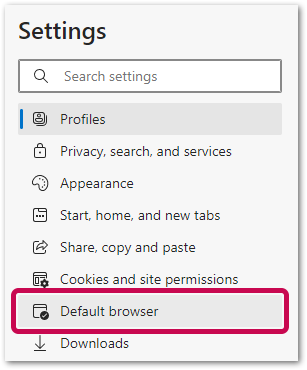 Fig.5 - Settings > Default browser
Under the 'Internet Explorer compatibility' section, use the drop-down next to 'Allow sites to be reloaded in Internet Explorer mode', and select Allow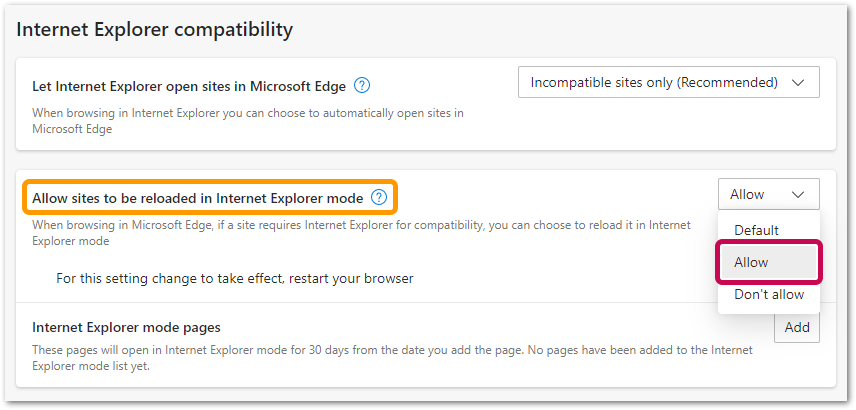 Fig.6 - Allow sites to be reloaded in Internet Explorer mode
To finalise the changes, select Restart


Fig.7 - Restart Edge browser
Once the browser has restarted, 'Internet Explorer mode' will be enabled.
To view a website in Internet Explorer mode, navigate to the website using Edge, right-click the opened tab and select Reload tab in Internet Explorer mode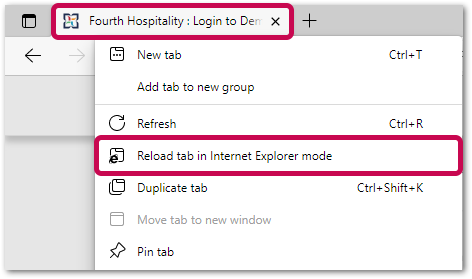 Fig.8 - Viewing a website in Internet Explorer mode