Business, Primary, and Financial Admins have permissions to transfer all employees to any active location. Transfers can be completed from the Employee Record or from the Transfers page.

From the Employee Record:
Click WorkSpaces.
Under your organization's name, click Administrator.
Under Teams, click Team Members.
Search for the employee's name. Click on the employee's name to view their record.
Under the Tracking tab, you will see their current location displayed.
Click Make Changes and select Transfer Team Member.


Please note that both sections of the I-9 must be completed before transferring an employee to new location.
You will be taken to the Transfers page.
Click Select/Edit Store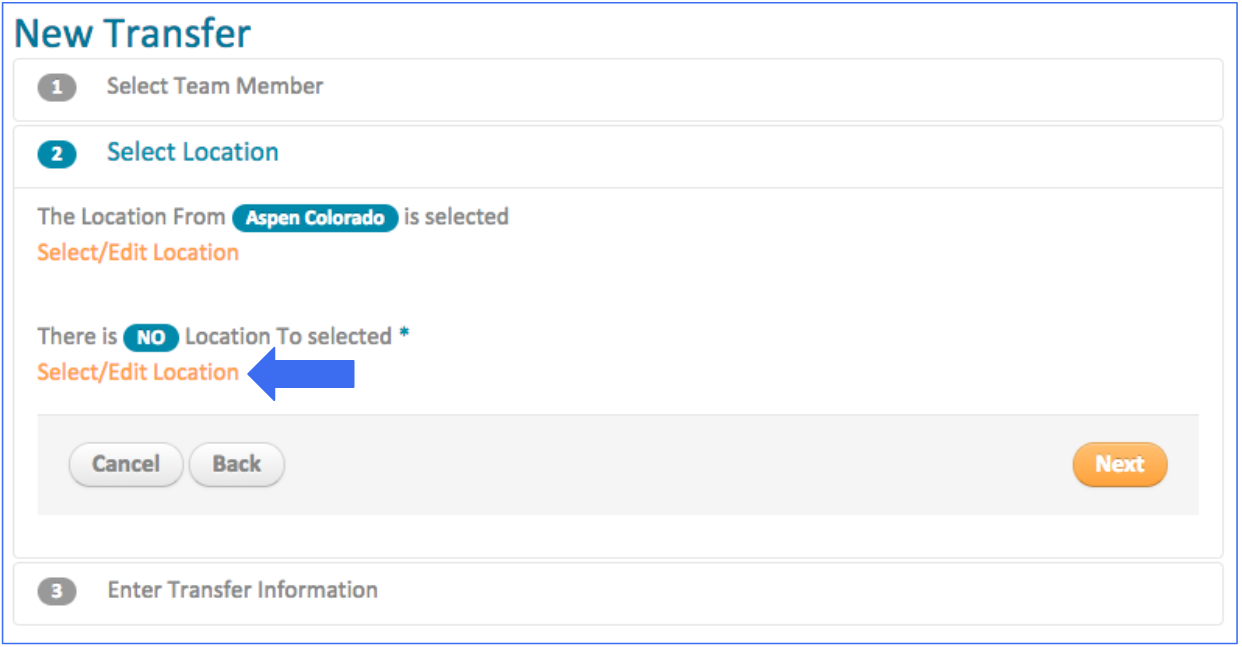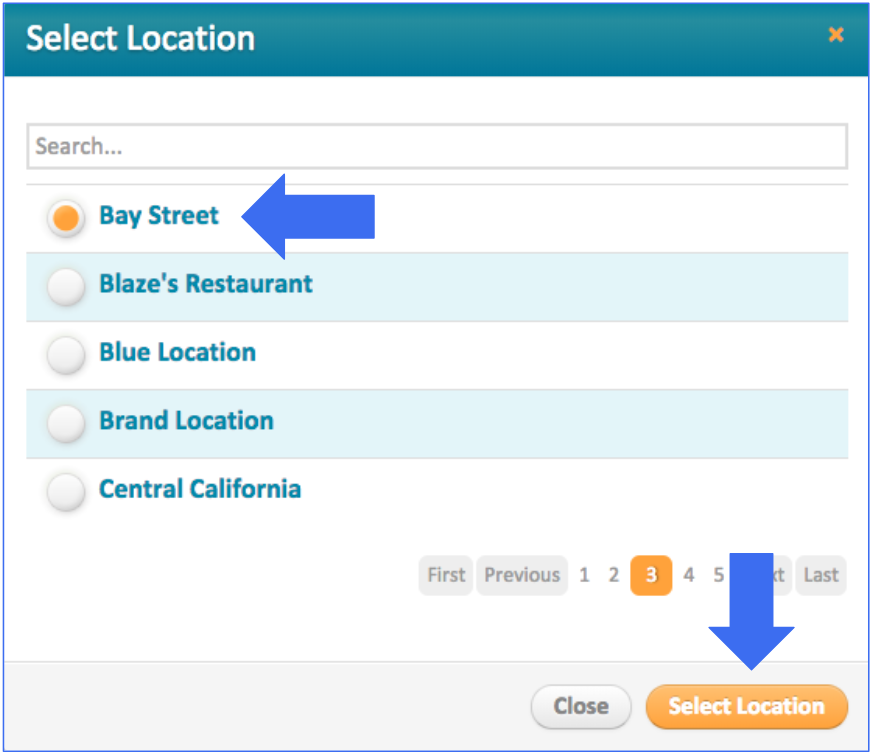 Enter the hire date, employment status, and position at the new location.
Click Next.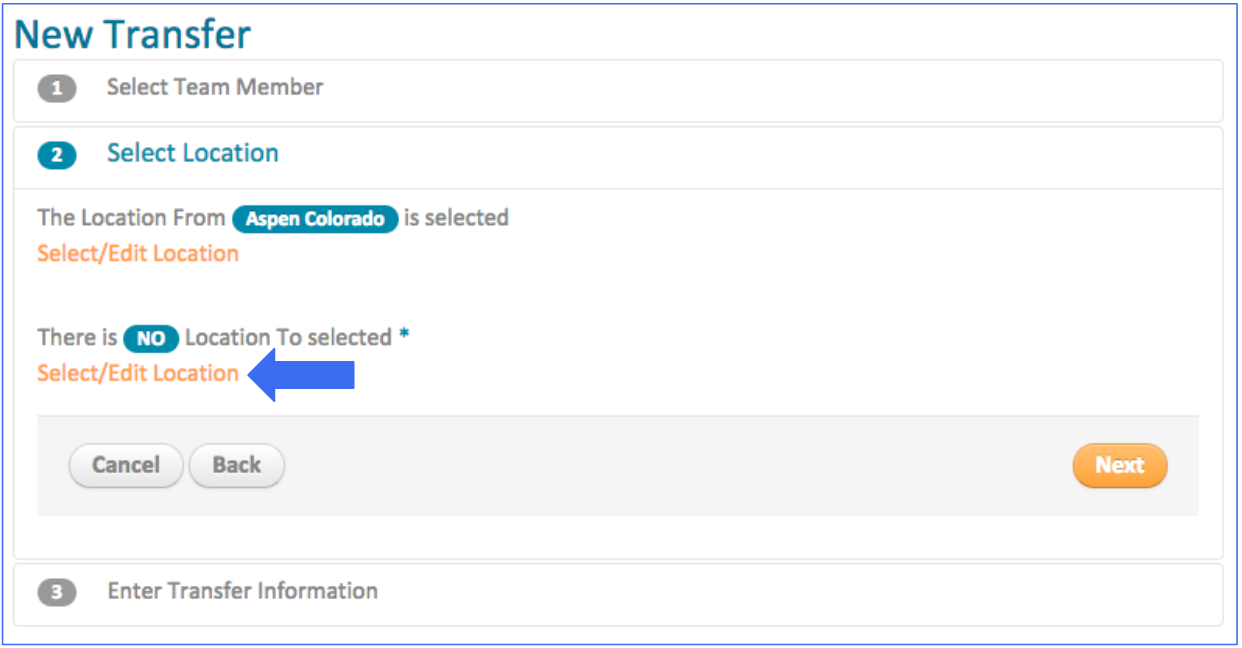 Enter the pay rate.
Click Transfer


The transfer is complete. You will be prompted to send the employee an Onboarding email. Click Send Onboarding Request.

Note: The employee will only be sent location specific Onboarding tasks. They will not be required to complete the Company Items (includes the I-9 and Federal Withholding) for a second time.
If you are transferring a manager who needs administrative access to their new location, you will need to update it the Company Settings. Click here to learn more.


From the Transfers page:
Click New Transfer.
Click Select/Edit Team Member and select the employee's name.
Click Select/Edit Location and select the employee's current location.
Follow the steps outlined above to complete the transfer.