Your personal information is part of your WorkFile within the PeopleMatter Platform
Log in to PeopleMatter at https://my.peoplematter.com with your Username and Password.
You can click Edit Account Information to access and edit your personal information.
You can also click Settings → Personal Account.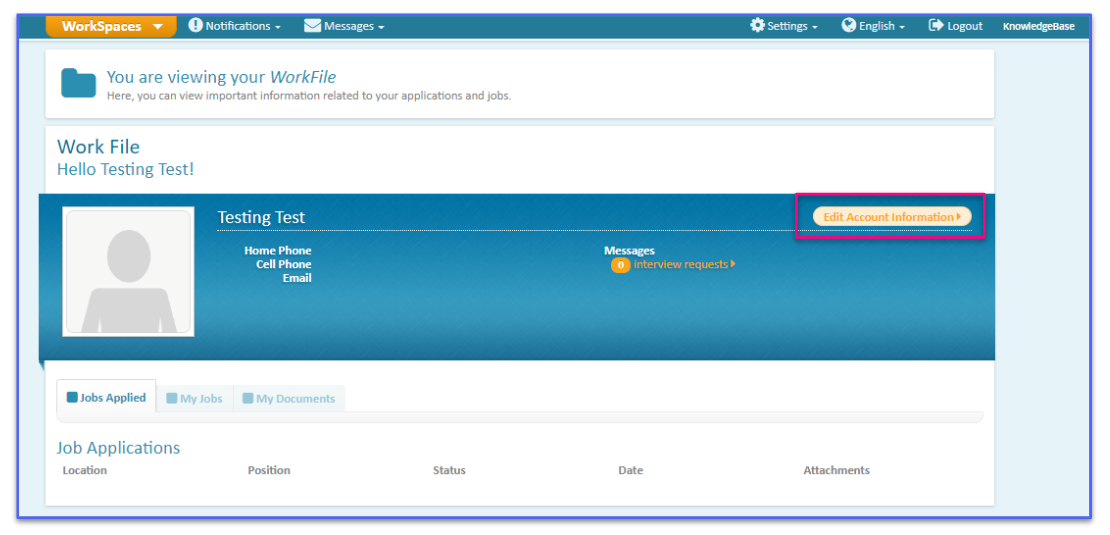 From here you can update the following sections:
Personal Information, including Name, Phone Number(s), Email Address, Address, and Date of Birth.
Account Information, including Username, Password, Security Questions, and PIN.
My Picture
Communication Preferences, including Text Notifications for job applications and schedules.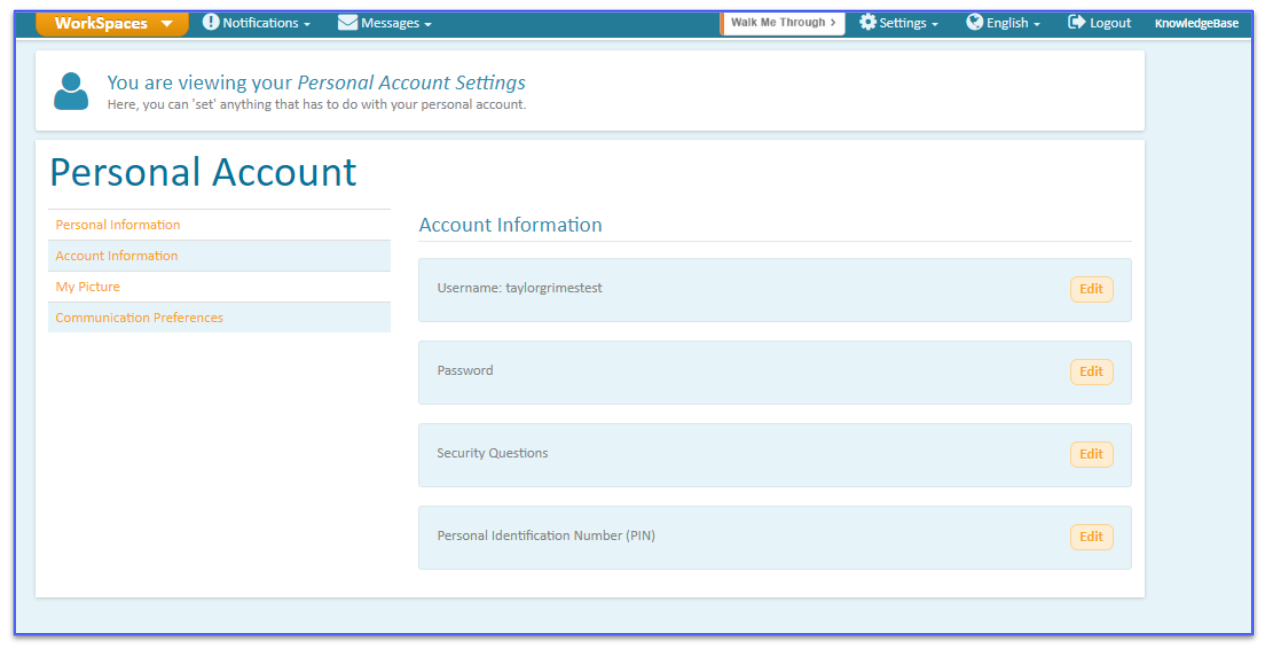 *Please note: to make any changes to your Onboarding Documentation, please reach out to your Manager directly.