When manually adding a Team Member through your Company Settings or using the bulk upload option, the onboarding tasks will be left off by default. In the event that you need these turned on you can do so at any time.
To enable the onboarding tasks for a Team Member added manually:
Click WorkSpaces
Under your organization's name, click Administrator
Click Team Members.
Team Members will display. Click on the Team Member's Name to view their record in detail
On the Work Info tab, click Make Changes. Click Enable Onboarding
A window will appear asking you to conform or cancel the action. Click Enable Onboarding.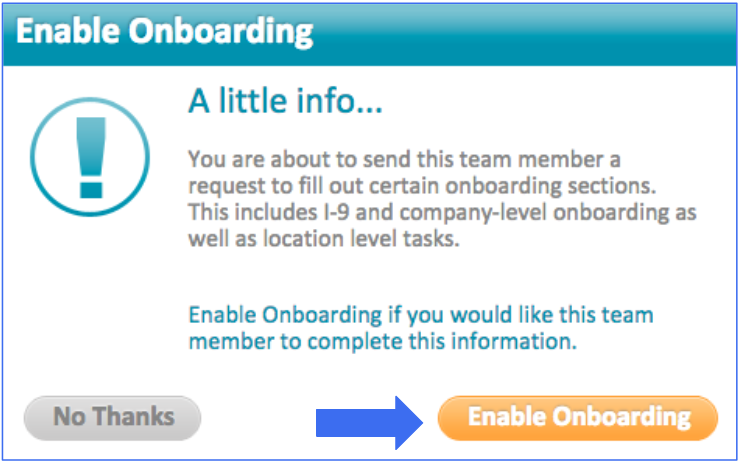 You will see a notification under the location name that says, "You must send an onboarding request." Click Send request now.

The Send Onboarding Request message template will appear. Click Send Onboarding Request.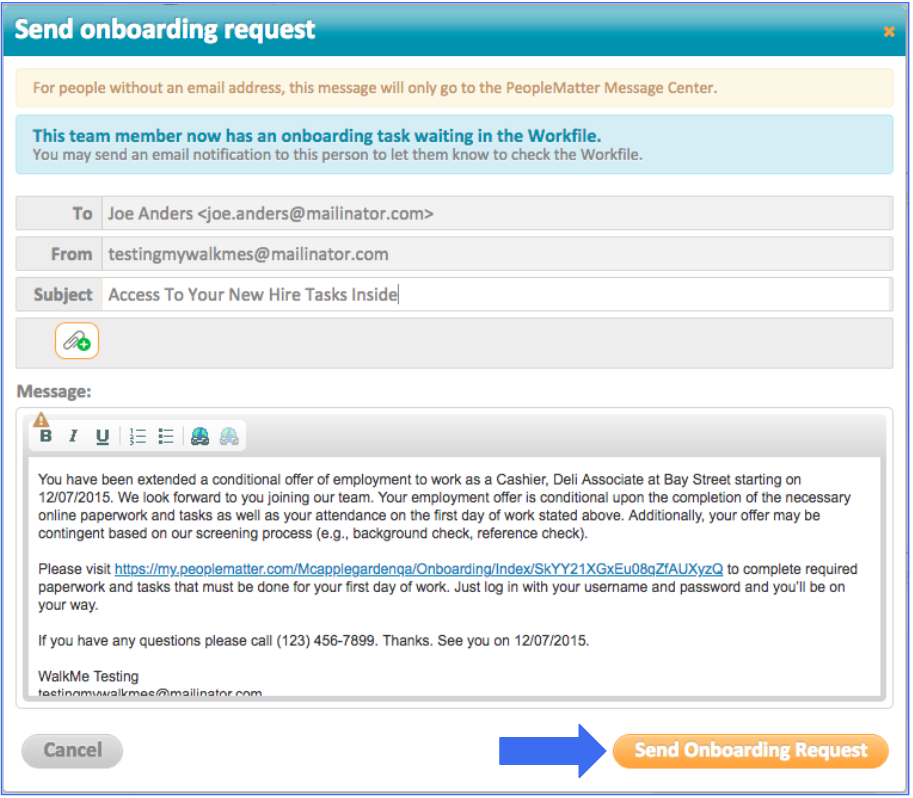 The message will be sent to the Team Member.