To Request an Interview with a Candidate:
Click WorkSpaces.
Under your organization's name, click Administrator.
The Administrator WorkSpace or HOME tab will appear. Click Candidates.
Candidates will display. Click on the Candidate's Name to view the record in detail
In the record, click Candidate: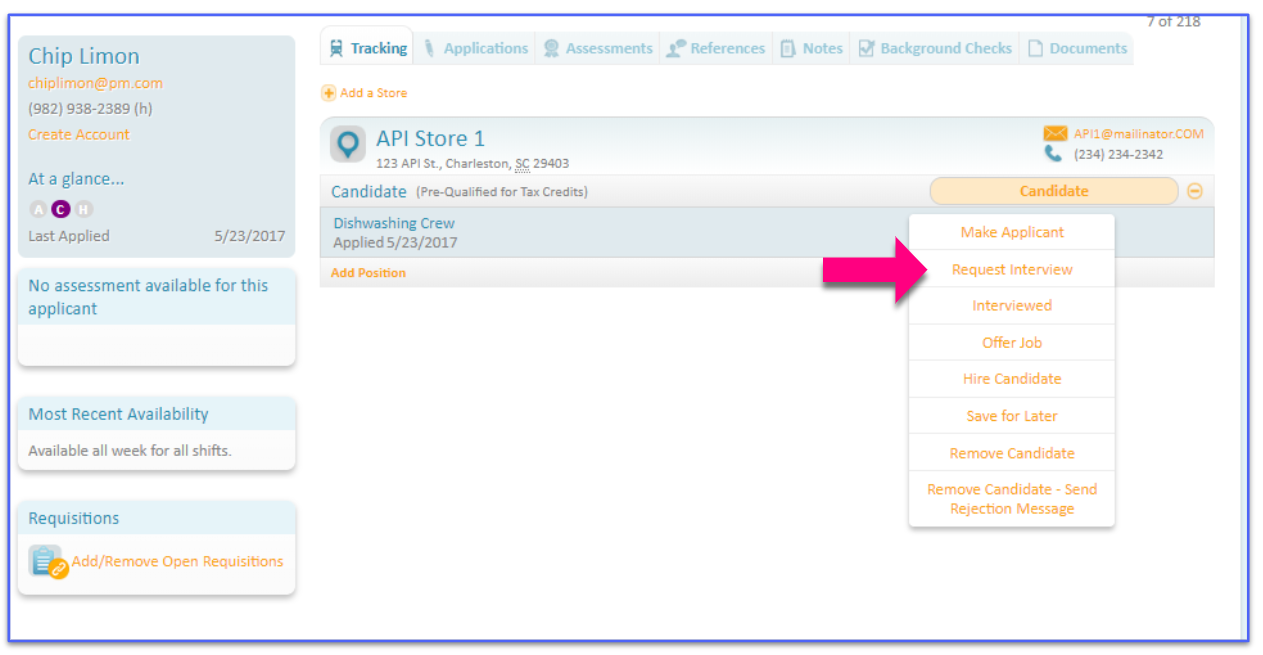 1. Send an Interview Request message: Add Date / Time information for the Interview in the body of your Message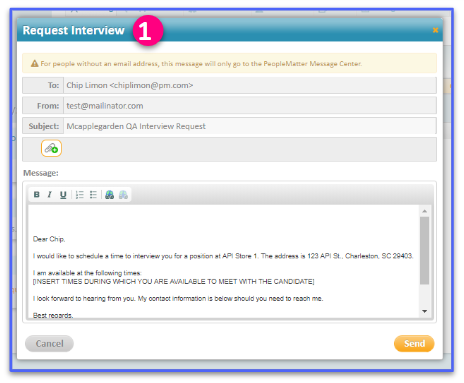 2. View their contact information to Call the individual; the status will update to Interview Requested.


Related:
PeopleMatter: How do I Add an Interview to my Calendar?