The Location Hierarchy tool makes it easy to add your managers to multiple locations.
To access the tool:
Click Settings
Click on your organization's name under Company Settings
Click on Location Hierarchy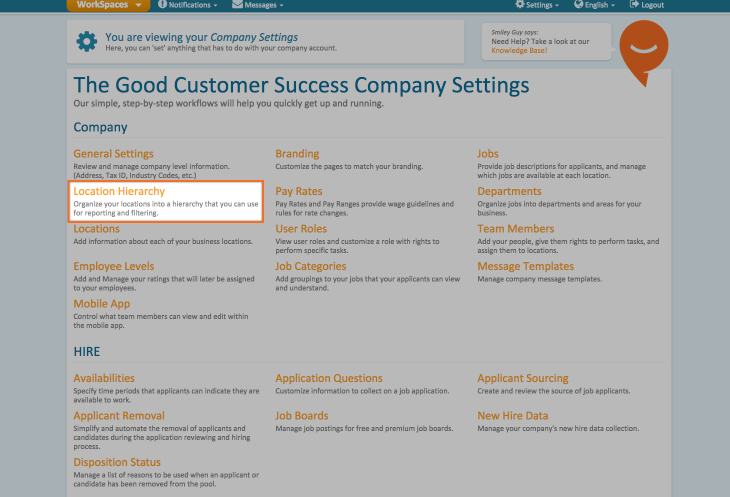 Use the gear to start configuring your location groups. Groups can be defined by brand, region, district, or whatever identifier you choose.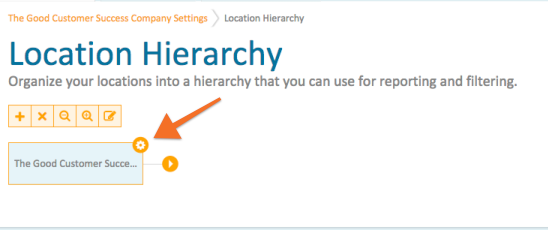 Clearly name each group and assign each group a unique code. The code can contain both numbers and letters.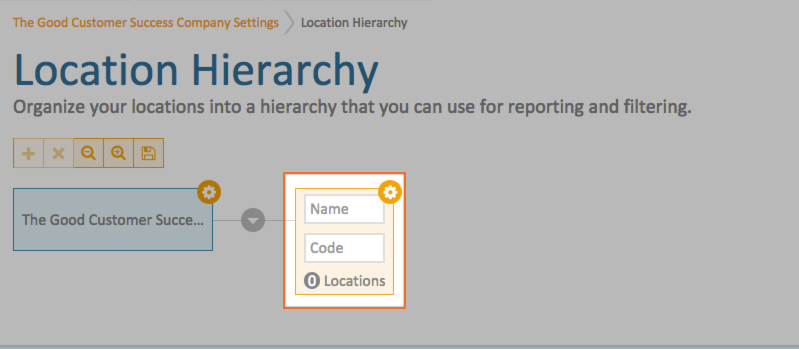 Create a subgroup by clicking the Add Group button on any existing group.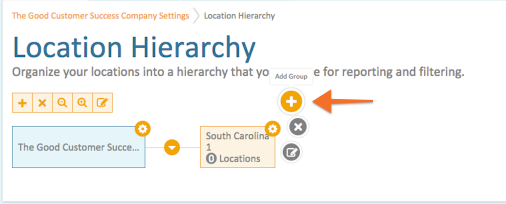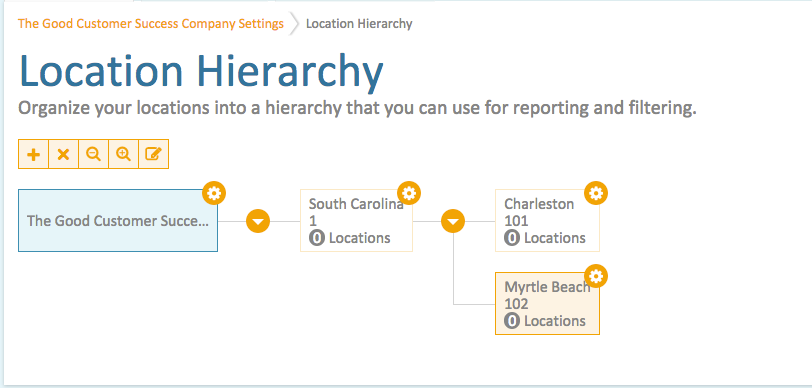 Once you have finished creating your hierarchy, you'll need to add locations to each group.
To add locations:
Click on Locations from the Company Settings page
Click on the location you'd like to add
Under Location Hierarchy, click Select Group

Select the group you'd like to add the location to. You'll see the group name listed besides the Select Group button.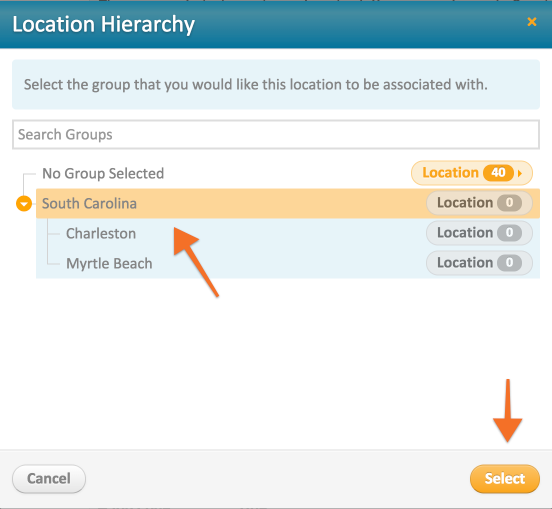 Click Save at the bottom of the page
Repeat these steps for each location

Now you're ready to assign locations.
Click on Team Members from the Company Settings page
Click on the name of the manager you'd like to assign admin rights to
Select their access level. Then click on View/Assign Locations and Access Rights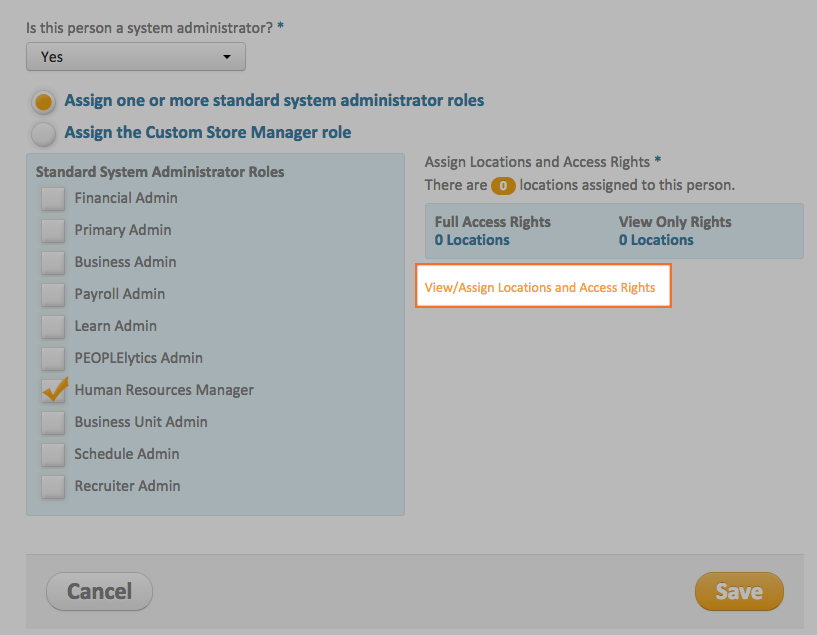 Click on Location Groups and select the appropriate group(s)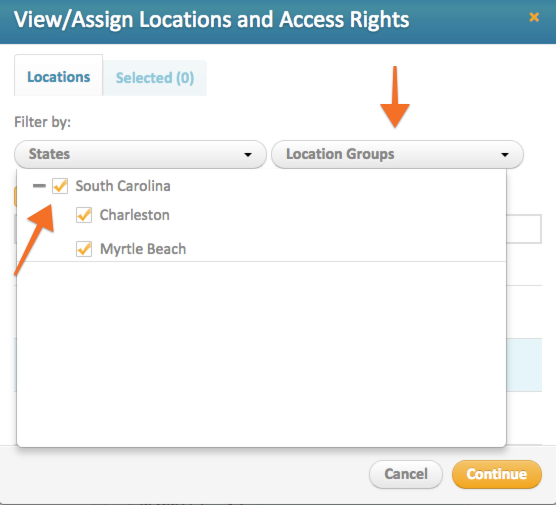 The location list will be filtered for the locations in the selected group(s).
Click the Select All checkbox to assign all locations in that group or select individual locations by clicking the checkbox next to the location name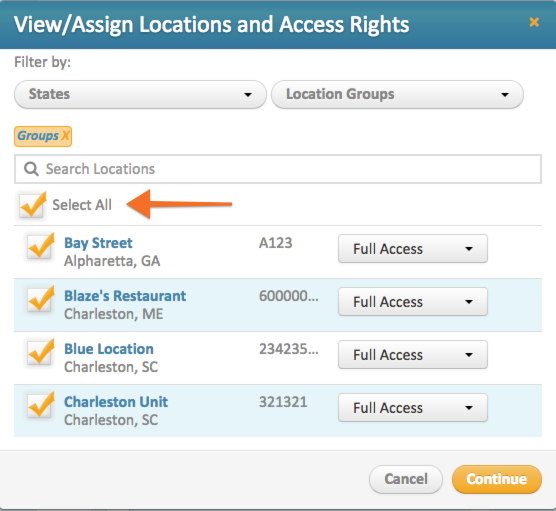 Click Continue and then Save to save the changes