One of our top requested features is now available—Applicant Notifications! With this feature, any admin user or manager, with access to dashboards, can receive an email notification when an application is received. The setting will apply to all applications a user has rights to.
When a user opts-in to notifications, they will receive an email each time an applicant applies to a position
The email will include the applicant's first name, location applied to, job applied for, availability and phone number as well a link to login and view the application
To Opt-In
1. Navigate to your Profile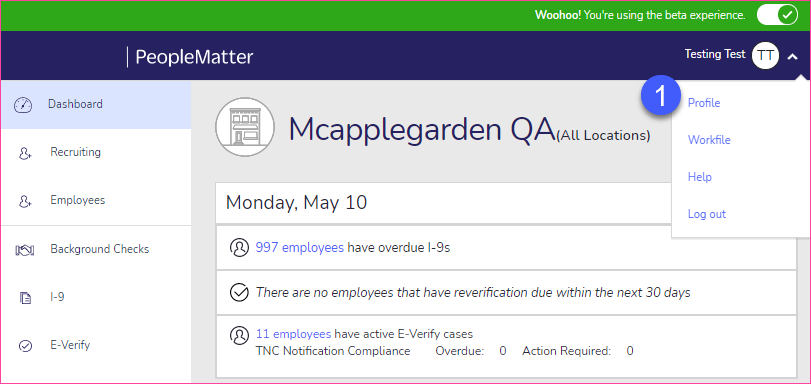 2. Select Applicant Notifications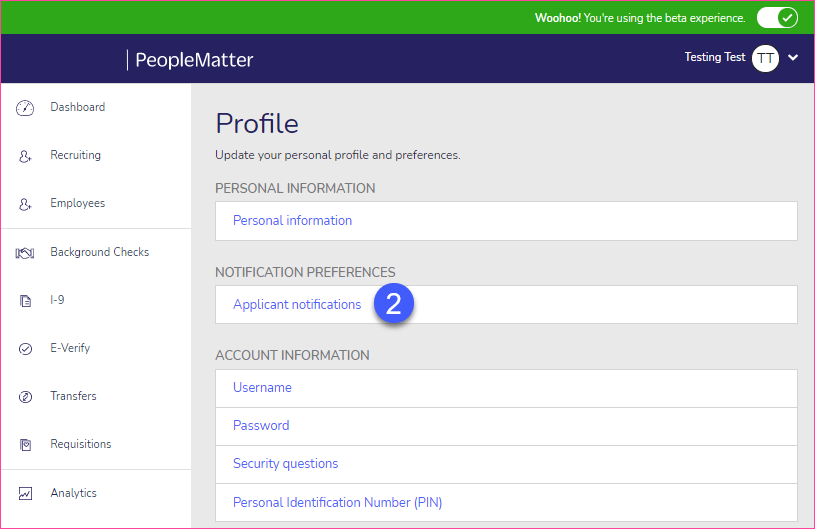 3. Once you click on Applicant Notifications:
Select from the following checkboxes:

I want to be notified by Email for new Applicants
I want to receive a daily Email including the interviews of the day
I want to receive a daily SMS including the interviews of the day

Click Save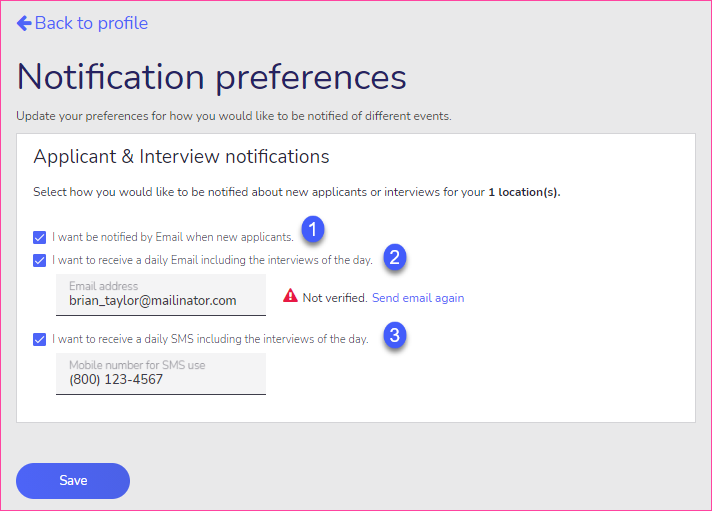 Please Note that a verification email will be sent that must be confirmed before Applicant Notifications are sent. This Email should appear in your inbox within 24 hours.
If you did not receive the Email please check your spam inbox for the following Sender: donotreply@peoplematter.com, Subject line: Action Required: Please Confirm Your E-mail Address.