Sometimes the Manager makes a mistake when completing Section 2 of the I-9.
To access the I-9 to make corrections:
Click WorkSpaces.
Under your organization's name, click Administrator.
Click I-9 Documentation.
A list of Team Members will appear. The status for each individual will display on the right.
You can search for a Team Member by name or use Filters to narrow down your search.
You will want to identify the Team Member's status of Complete.
Click Actions. Click Section 2: View/Edit I-9 Information.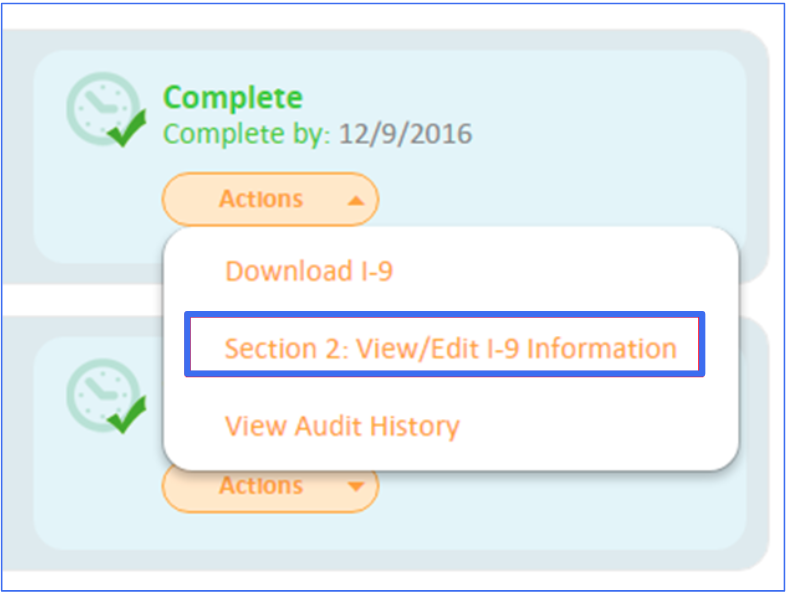 Section 2 of the I-9 will open. Make your applicable changes.
Related Articles: