Yes, applicants can receive SMS text notifications during the hiring process. Applicants can opt-in on the job application to receive instant text alerts for key status changes; these status changes include Application Submitted, Interview Requested, and initiation of New Hire Onboarding.
On the job application, this opt-in feature displays on the Tell Us About Yourself section. The applicant can check the checkbox to opt in.
The Interview Request SMS will populate the Company name, Location information, and Location Phone Number, ex.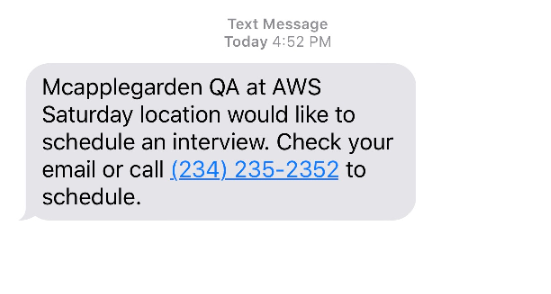 Notes:
If this feature is not active for your organization and you would like to have it enabled for applicants, your Administrator can Contact Support for assistance.
Individuals who have a PeopleMatter account can manage their Communication Preferences within their WorkFile.
Related Articles: